The concept Cosmic Trac is actually a fashionable experience on the currently available tractors on the market. It is named as Cosmic Trac and is designed with futuristic looking, yet simple and stylish elements, unlike other futuristic concepts with complicated or organic shapes. The designers have emphasized on manufacturability, safety, useful functions and cost affectivity during designing the tractor with an innovative and modish look.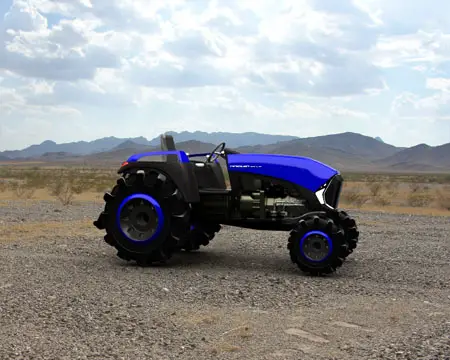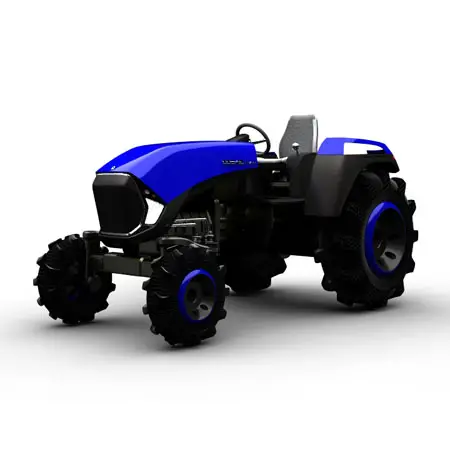 Key features of the Cosmic Trac include single sheet hood, safety head lamp, FRP head lights, serviceability, cost affectivity, etc. The head lamp cluster is designed in a housed way, ensuring complete safety for the lights unlike traditional projecting head lamp that always tend to break easily. The exposed engine parts and projected grill gives hi-tech feel which helps for the strength and aggression of the tractor. The fender is covered partly aiming complete driver's safety. The dark grey and shiny blue color scheme has improved the visual impact of the tractor as a functional futuristic farming vehicle instead of making it a not acceptable tool for the target future farmers.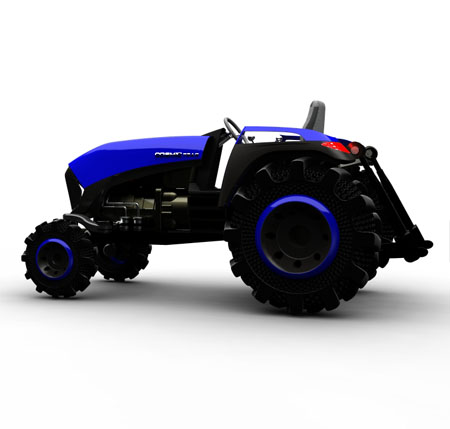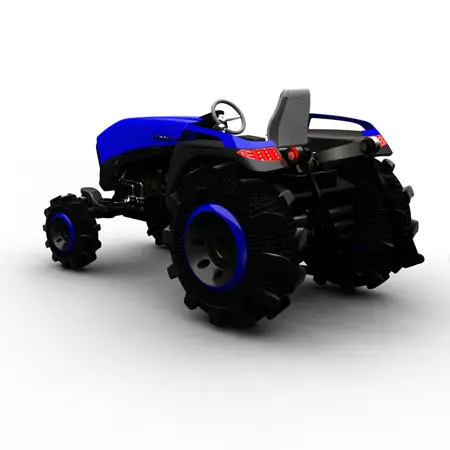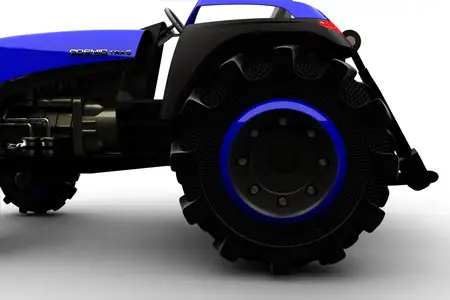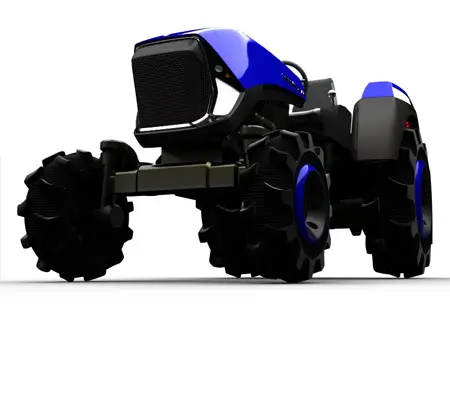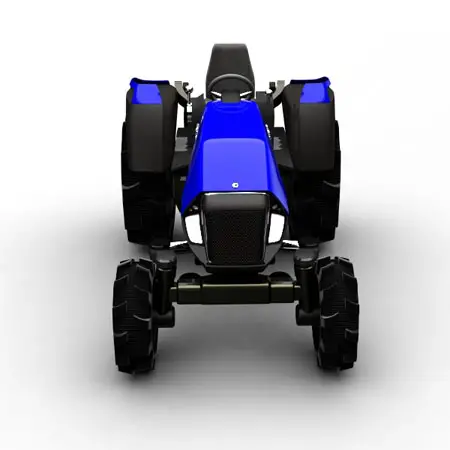 Designer : Vipin George
*Some of our stories include affiliate links. If you buy something through one of these links, we may earn an affiliate commission.