Do you want to see snow in summer? Well, you can actually create your own weather inside Citroën La Météo "Weather Project" EV. It's a futuristic vehicle concept that gives you to the freedom of not having to adapt to the current weather. You can create warm and sunny, spring, autumn, cold, or even heavy rain weather, there's a special weather capsule that you can install in the car to create your personal weather.
The cabin is designed with special pipe where you can install a weather capsule, once you turn it on, it emits special scent all over the cabin, in fact, a transparent material is applied so that user can really see those fragrance molecules directly.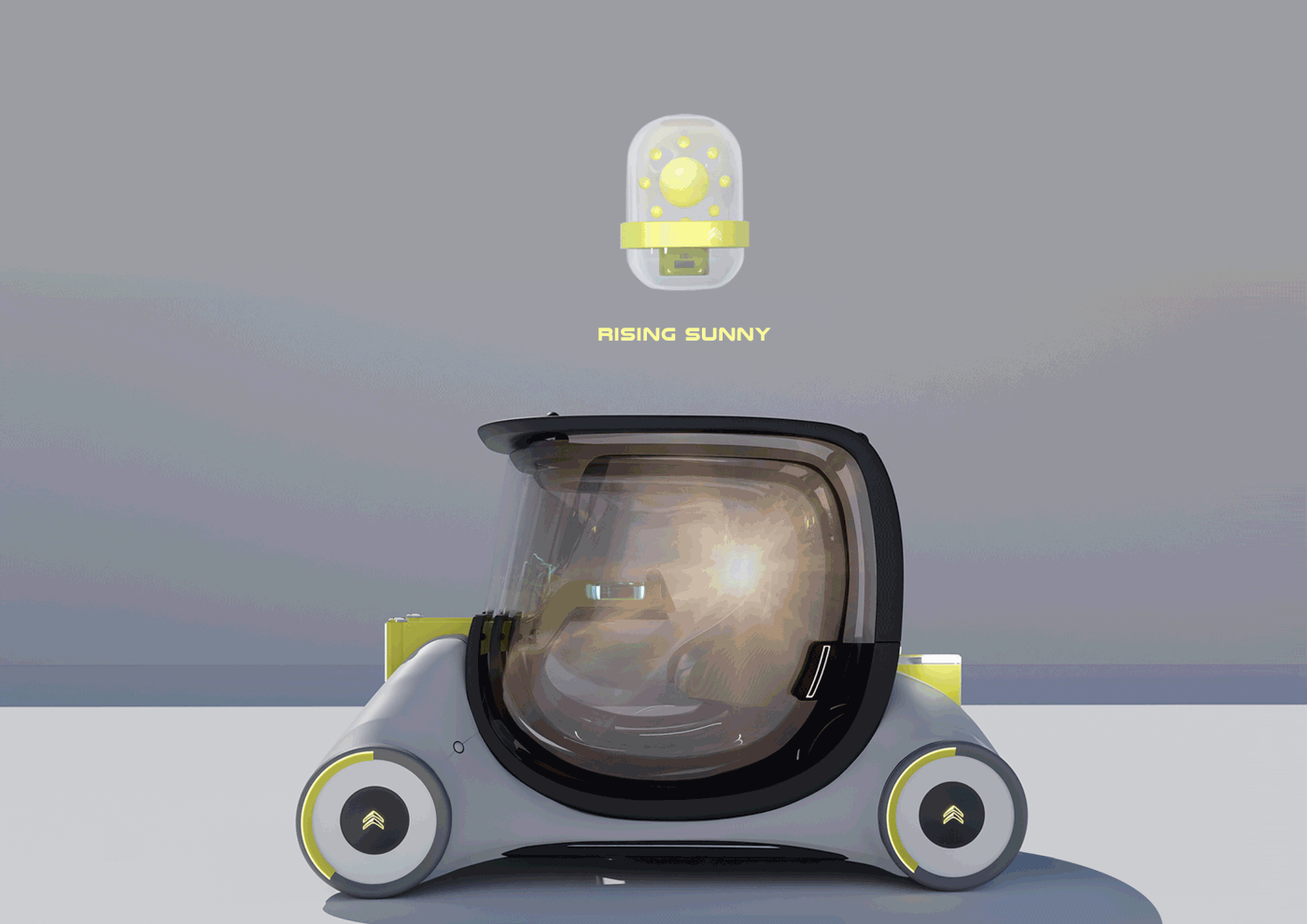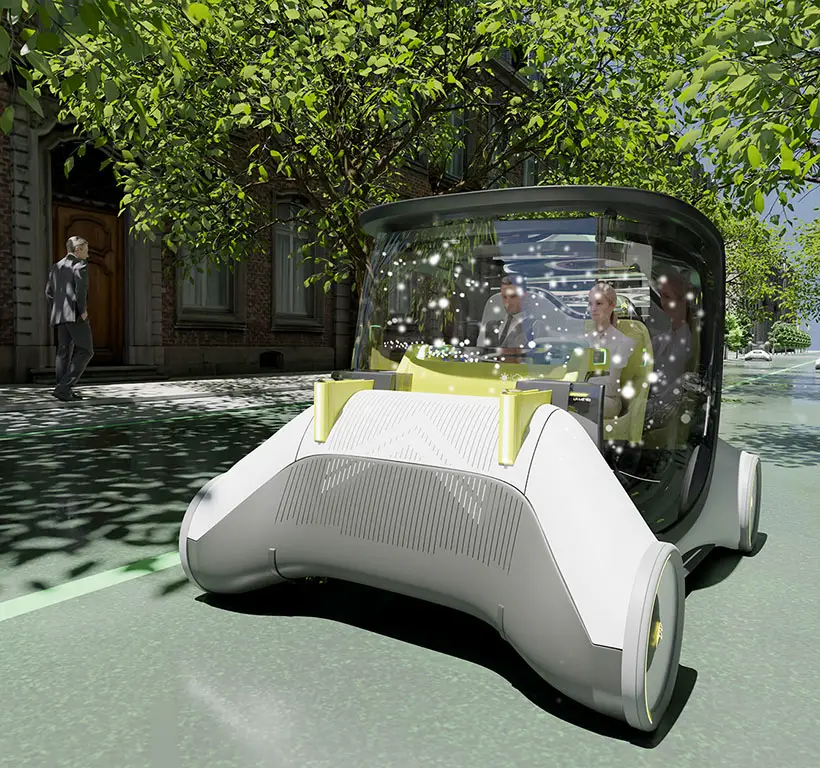 Citroën La Météo "Weather Project" is an autonomous vehicle where the driving mode can be changed based on the front and rear movement of the rail part in the middle of the steering wheel. Any information about the weather reflected in the capsule can also be checked through a sub screen at the center of the steering wheel. The cabin is designed with asymmetric structure for the seat that clearly divides passenger seat and the driver seat. It's a compact vehicle for two where you get to experience any kinds of environment while riding.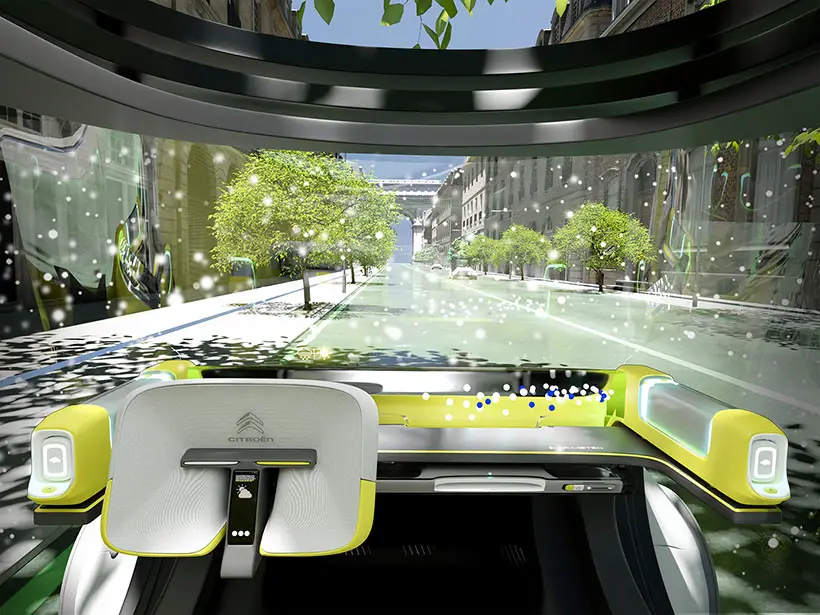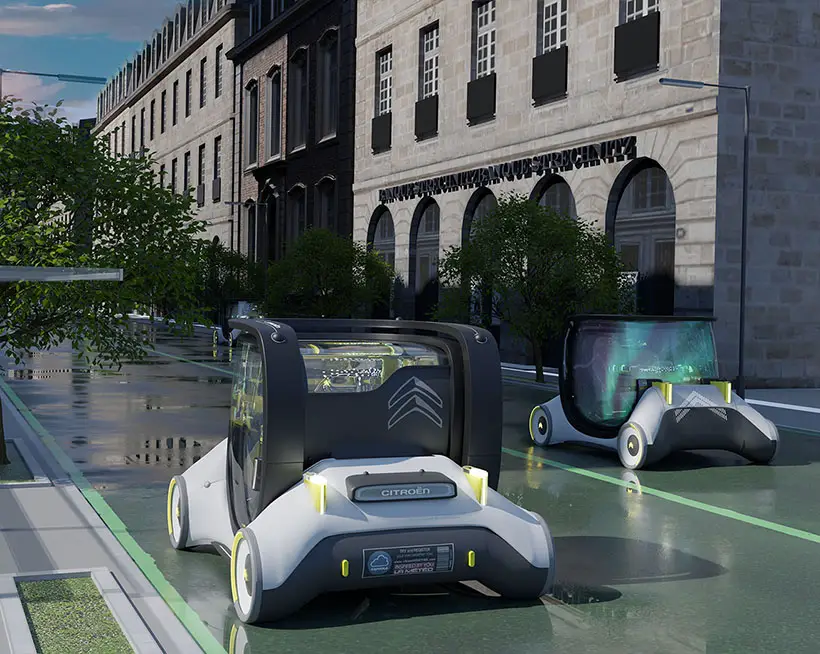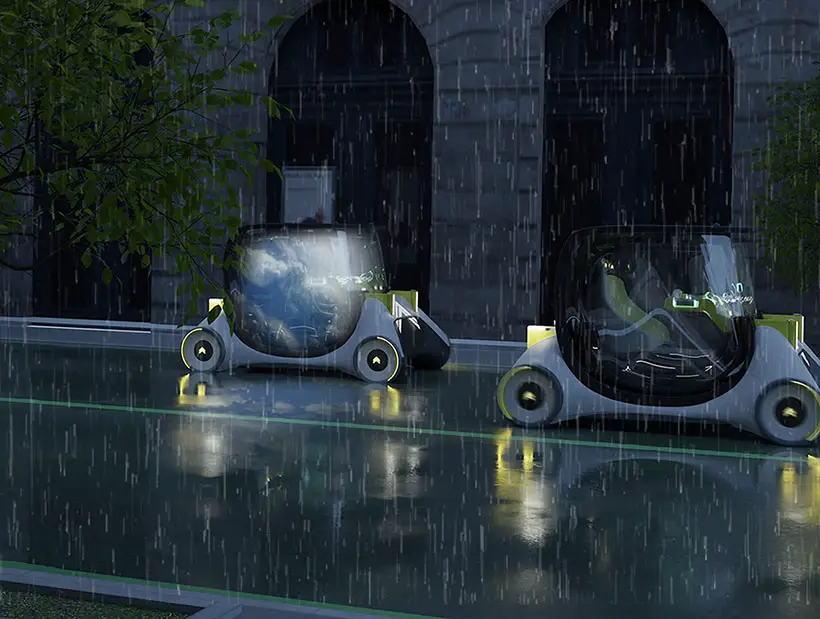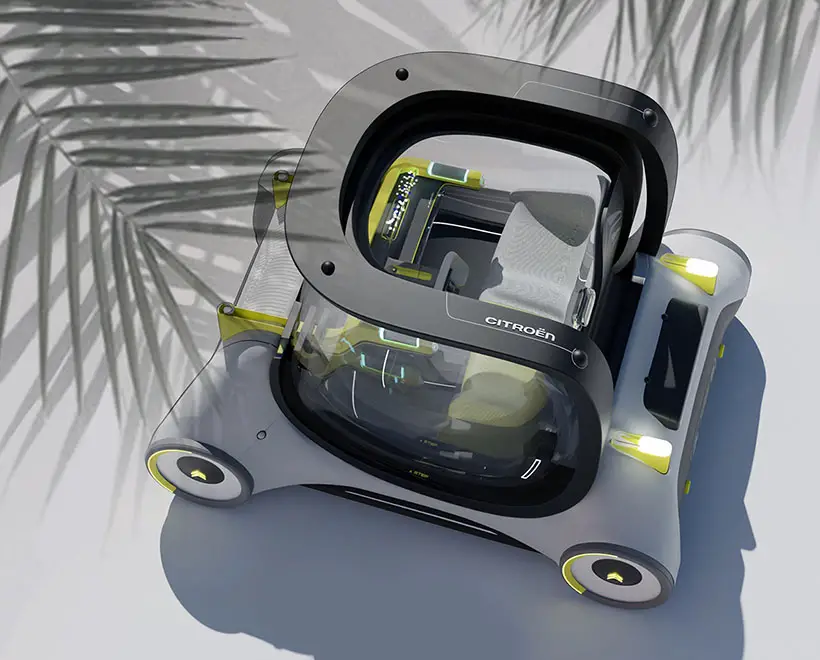 More images of Citroën La météo "Weather Project" EV: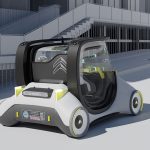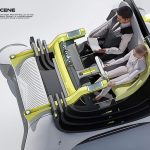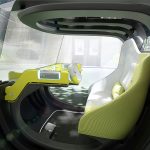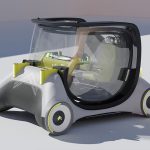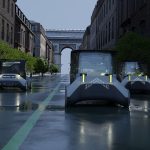 Designers: JunHo Min, Chang Yong Jung, Elena Bang, YoungSun KIM
*Some of our stories include affiliate links. If you buy something through one of these links, we may earn an affiliate commission.