Inspired by BMW, D-05T is a concept motorcycle that provides the freedom and fun of riding. As electric ecosystems grow in urban areas, infrastructures are built and highways connecting these electrical structures. It means that cities might be flooded with electric vehicles as part of autonomous and shared transportation system.
BMW D-05T motorcycle helps you to keep away for awhile from shared transportation. It brings back the fun of riding, allowing you to explore places which are unaccessible with cars. It is possible that touring and off-road motorcycles will survive when all vehicles become autonomous and riding in the cities are no longer fun.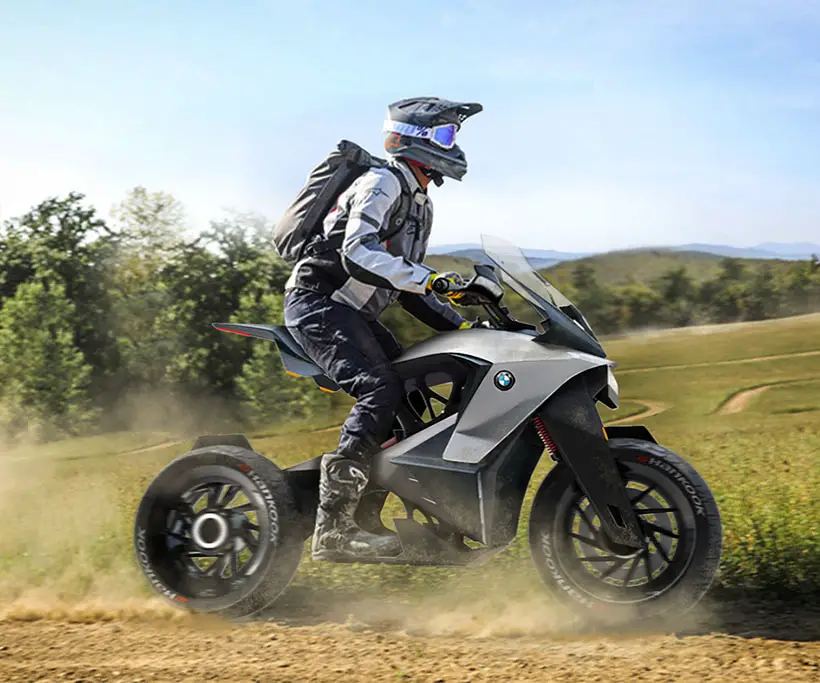 BMW D-05T electric motorcycle is designed for adventurers who love explore new places and experience new things. It's an ideal vehicle for spontaneous explorer, someone with carefree behavior. Neeraj Jawale has designed BMW D-05T as a smart vehicle with capability to upload and download data required for the planning and execution of the trip to any desired destination. The system uses reviews, visuals, and essential data of all explorers gathered through the app to calculate and come up with a detailed plan for your adventure.
BMW D-05T electric motorcycle is equipped with a drone that becomes an extra eye to help you navigate in real time. It is able to keep you updated with details of areas that you can't see, it also alerts people at home about your well being even in areas with low reception, thanks to signal boosting feature. Packed with multiple sensors, this vehicle can also guard your luggage while camping at night.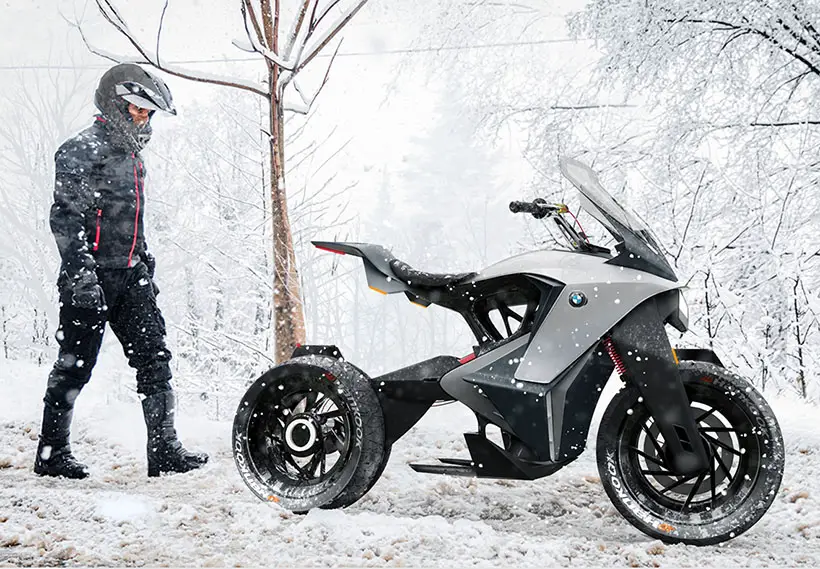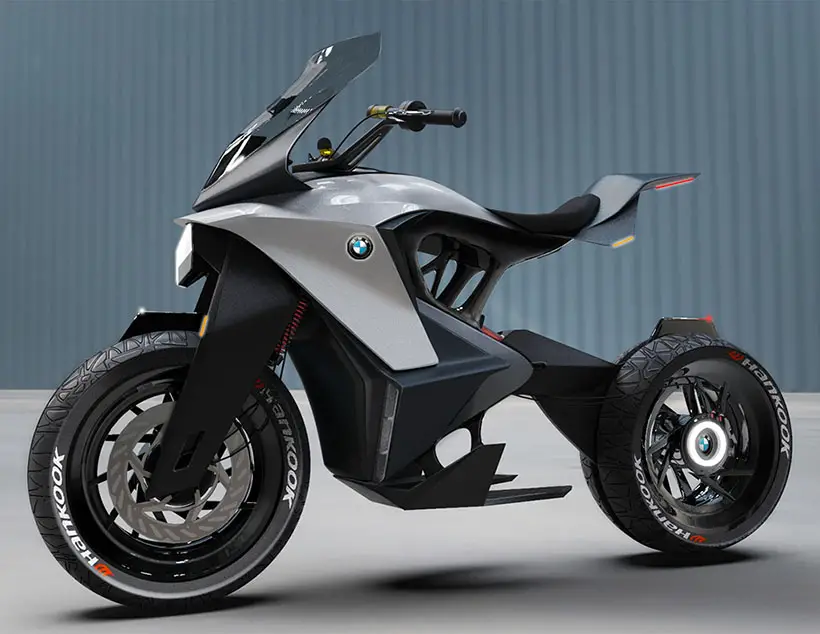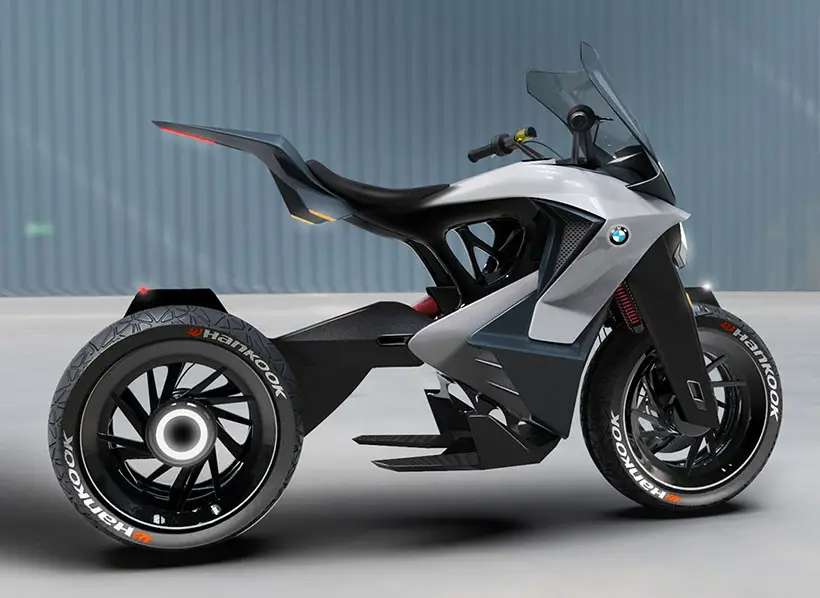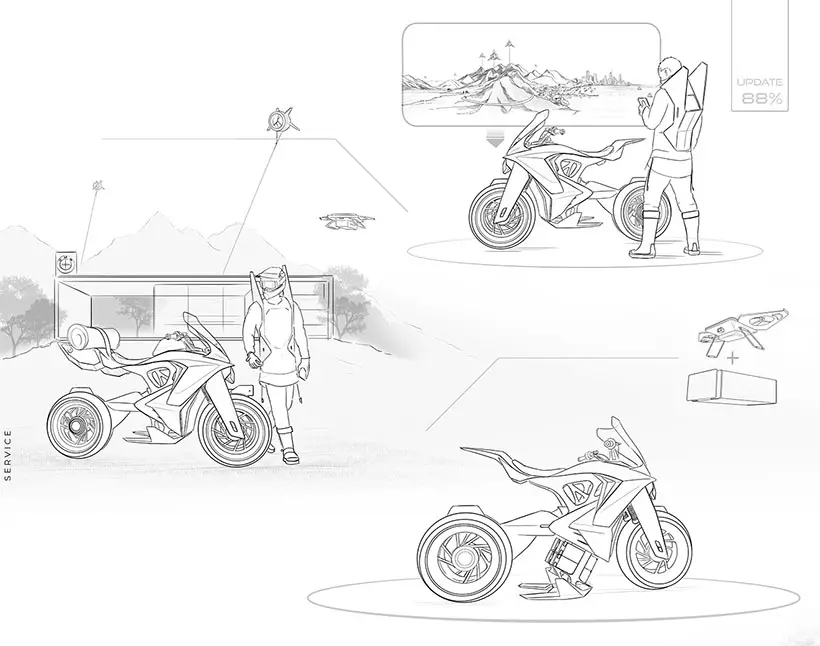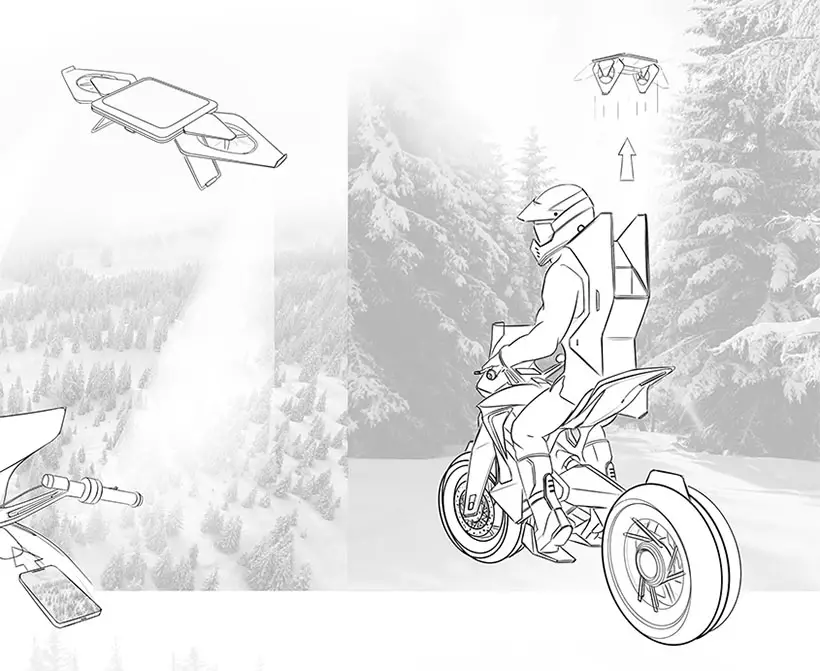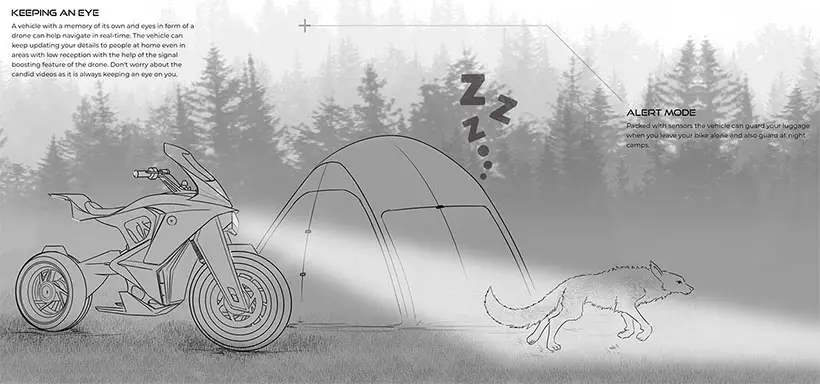 *Some of our stories include affiliate links. If you buy something through one of these links, we may earn an affiliate commission.