Just less than a year of its initial concept, Audi has started testing Audi RS Q e-tron that is prepared for Dakar Rally in January 2022. As a company, Audi aims to become the first auto manufacturer to utilize electrified drivetrain in combination with an efficient energy converter to compete for victory against conventionally-powered competitors in world's toughest rally. This ambition is not a wishful thinking, Audi was the first car manufacturer to win the Le Mans 24 Hours with an electrified drivetrain, so now, the company wants to usher in a new era at the Dakar Rally. RS Q e-tron is currently tested in extreme conditions for further development.
Dakar Rally has its own difficult challenges, this marathon lasts for about two weeks where daily stages are up to 800km in distance. There's no charging opportunities in the desert, therefore, Audi has to come up with highly efficient TFSI engine from the DTM. It's part of energy converter that charges high-voltage battery while driving.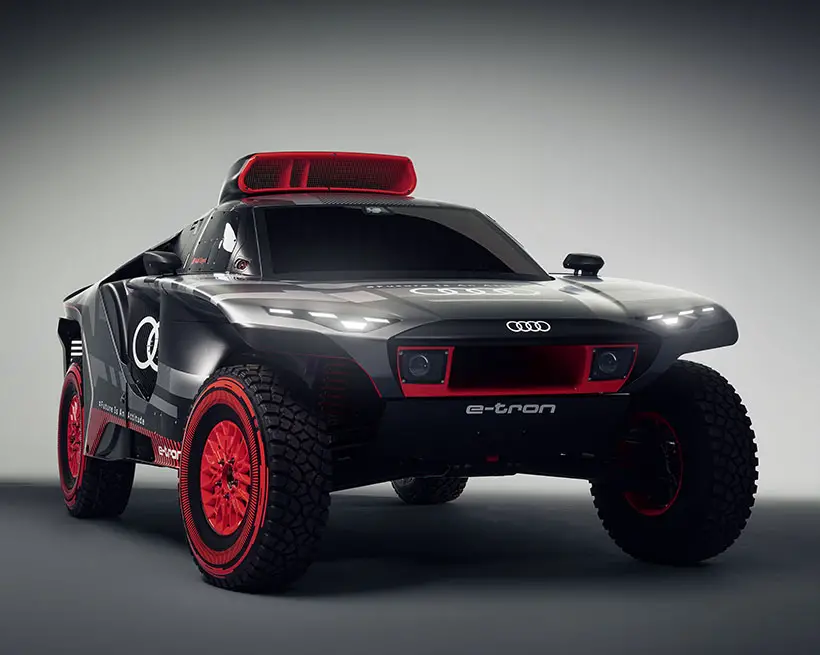 The front and rear axles of Audi RS Q e-tron are both fitted with a motor-generator unit (MGU) from Audi e-tron FE07 Formula E-car, a special vehicle developed by Audi Sport for the 2021 season. The battery weighs about 370kg with capacity of around 50kWh, MGU is part of energy converter that serves to recharge this high-voltage battery while driving, furthermore, energy is recuperated during braking.
RS Q e-tron has maximum system power of the e-drivetrain of 500kW, the electric motors can be controlled to provide good drivability. Visually attractive, this futuristic looking car is significantly different from conventionally-powered Dakar vehicles. It features many elements that are typical to Audi's design DNA. At the moment, Audi is conducting intensive testing at cross-country rallies, from now until the end of the year.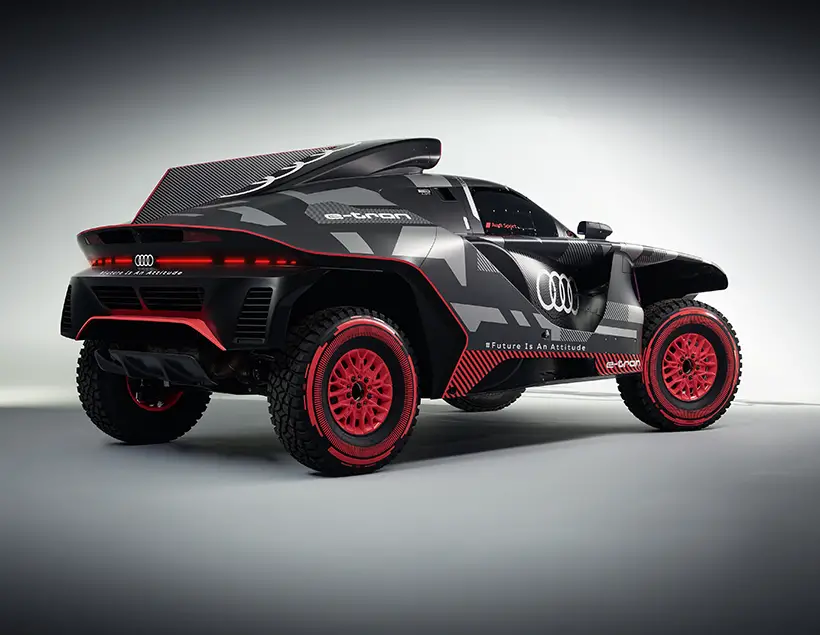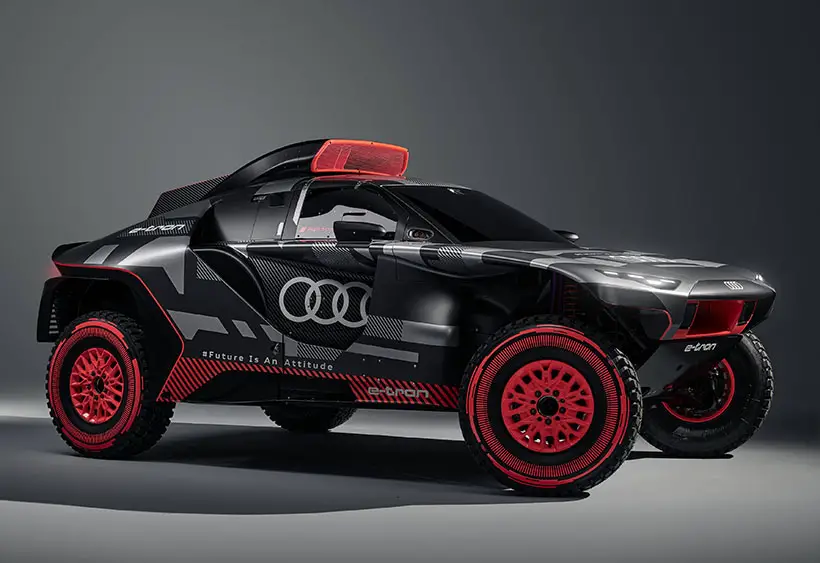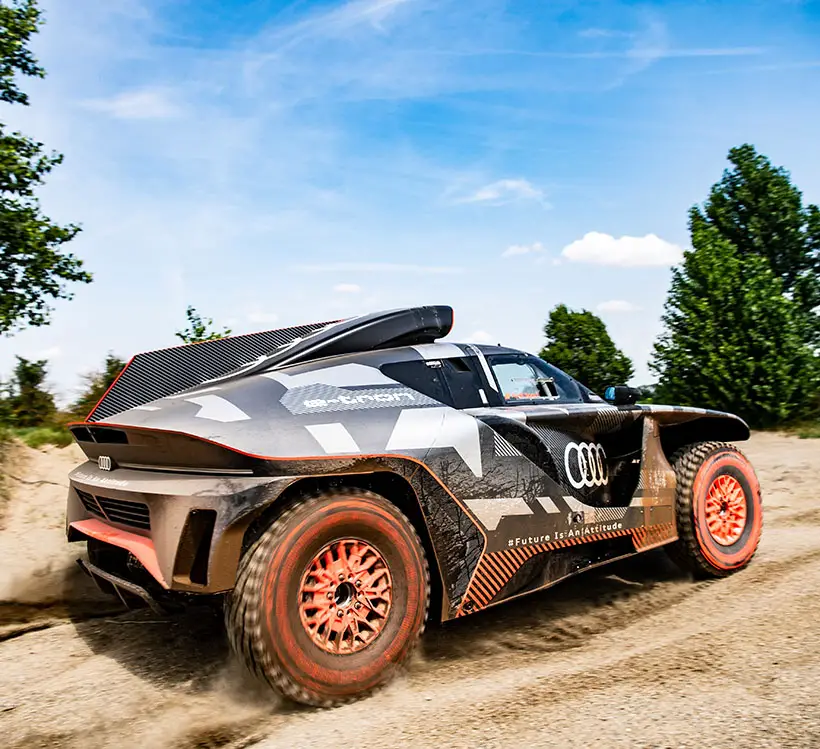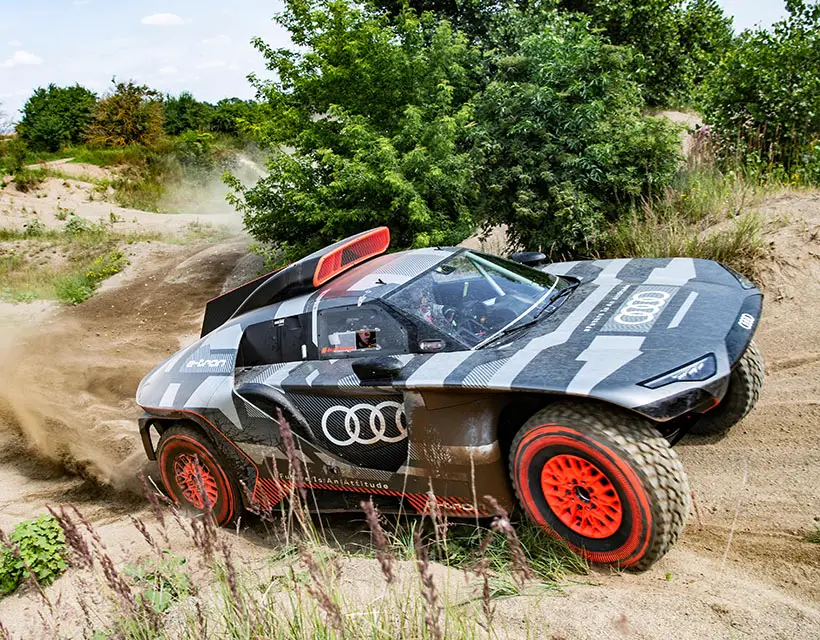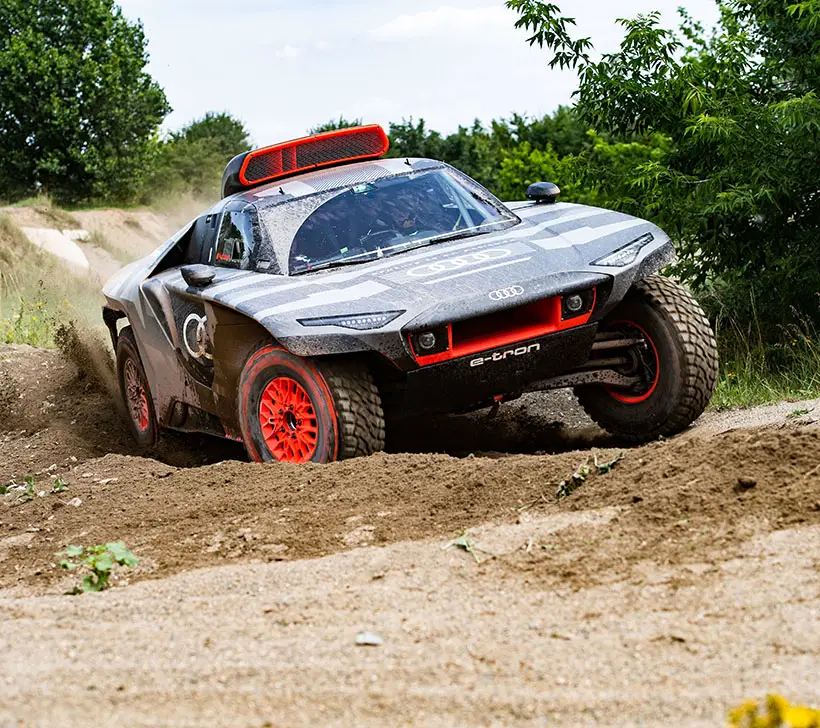 *Some of our stories include affiliate links. If you buy something through one of these links, we may earn an affiliate commission.