AM HATSU features three-dimensional curved metal body for world's first 3D organically shaped split-keyboard. It utilizes advanced 5-axis simultaneous CNC machine process to bring you fastest wireless keyboard that looks like coming out of a sci-fi movie. It looks amazing as well as relives your neck and shoulder pain.
Inspired by the Westworld, AM HATSU keyboard uses cutting-edge materials, which are combined with advanced wireless technology with unmeasurable latency. This futuristic split keyboard aims to demonstrate what could happen when we put technology and experience above the cost.
Angry Miao designed AM HATSU with the same keyboard layout that's been used by professional programmers for more than 20 years. The difference is, when you use this futuristic keyboard, you don't need to flatten your wrist or pronate the forearm. Focusing on its ergonomics, AM HATSU also features an unconventional 4×6 layout, you just need a few minutes to get familiar with this keyboard.
Even though the left and right parts of this keyboard are separated, the system is developed a way to connect three devices (two keyboards and input device). It is able to communicate simultaneously over two wireless communications protocols. The left and right parts of this keyboard use advanced low-frequency communication protocol, therefore, it's immune from any interference of other devices on when you work on the messiest desks.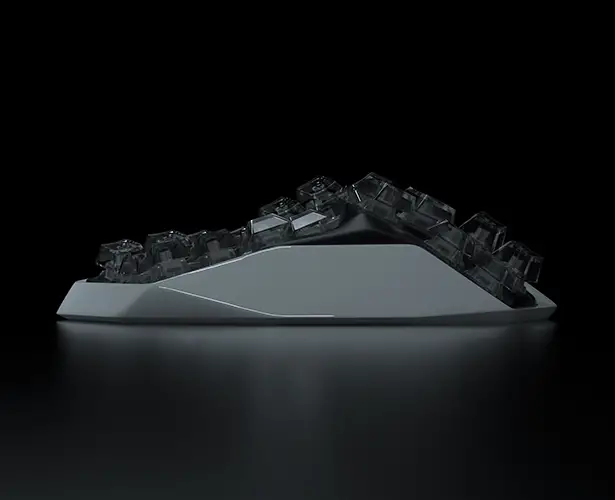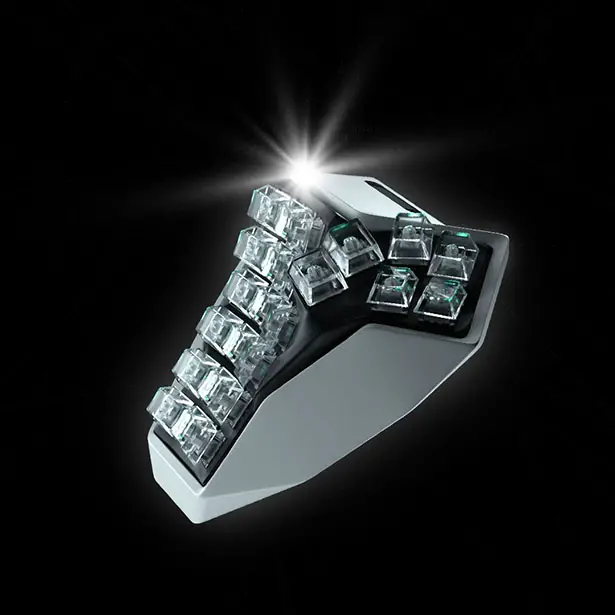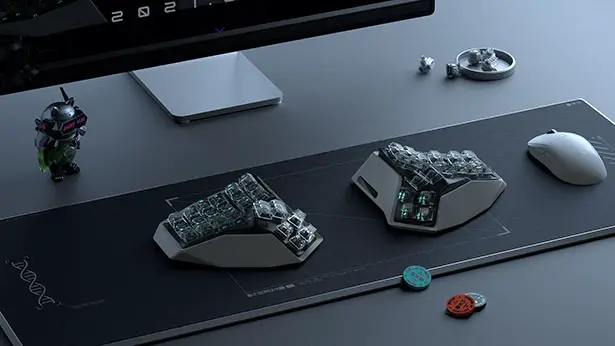 *Some of our stories include affiliate links. If you buy something through one of these links, we may earn an affiliate commission.