This Addis Ababa National Stadium and Sports Village project is the winning design for future stadium in Ethiopia held by Federal Sport Commission. All football and athletics-loving will enjoy this new Olympic standard stadium that boasts sixty thousands seats as well as ground breaking architecture design. LAVA in collaboration with DesignSport and JDAW, a local Ethiopian firm, brings back the original stadium design with sunken area surrounded by grand stands formed from excavated material.
This stadium will be located on existing terrain therefore optimizes environmental performance as well as generates efficient spaces and of course the construction costs can be minimized. Taking advantage of Ethiopia's famous excavated architecture, rock churches, dwellings and cisterns, this sports city will become natural extension of this heritage that draw more visitors to this beautiful country.
Designers : LAVA, DESIGNSPORT and JDAW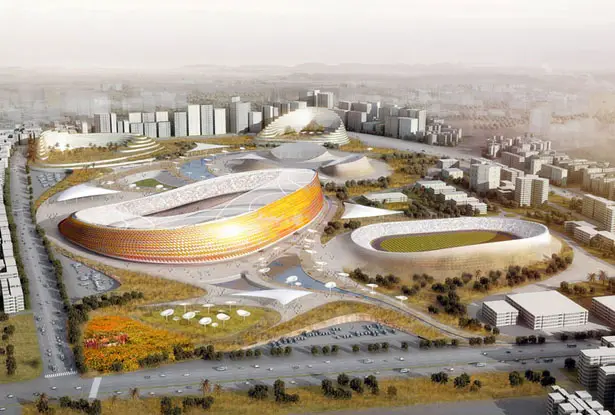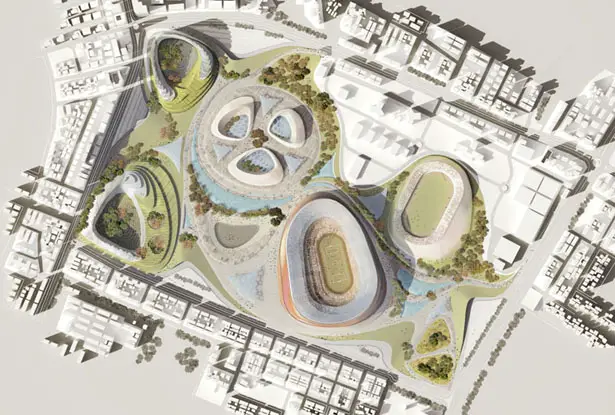 If you feel familiar with the façade material that wraps the whole stadium, well it is because this design was inspired by the Massob, an Ethiopian communal serving woven grass basket. You will also think about coffee beans when you take a look at the form of stadium structure from the top view. The membrane that works as the roof of the stadium looks like a cloud on the horizon; this is actually a lightweight tensile structure floating over the landscape. People can enjoy amazing view that surround Entoto Hills, subtle undulating structure of urban parkland that follows the landscape pattern in order to activate balance movement, climate, experience as well as efficiency. A plaza will be located at the center of Addis Ababa National Stadium and Sports Village project and become the main connection of all zones.
Sunlight is plenty, therefore the use of giant solar powered umbrellas to provide shade and shelter for pedestrians as well as light and water are great ideas. This sustainable design of Addis Ababa National Stadium and Sports Village project will make great contribution to the local people, nation and culture.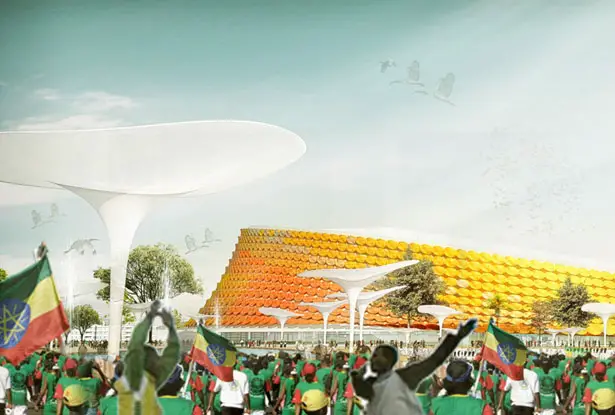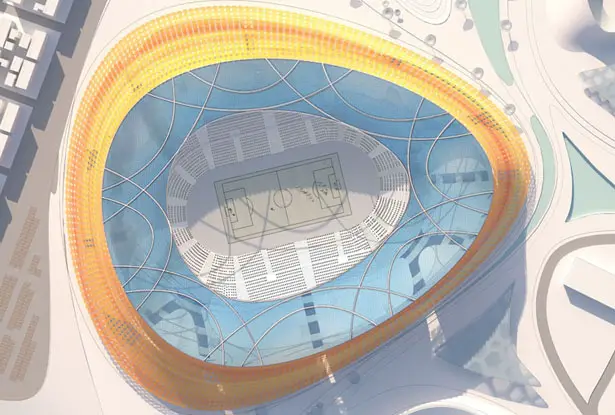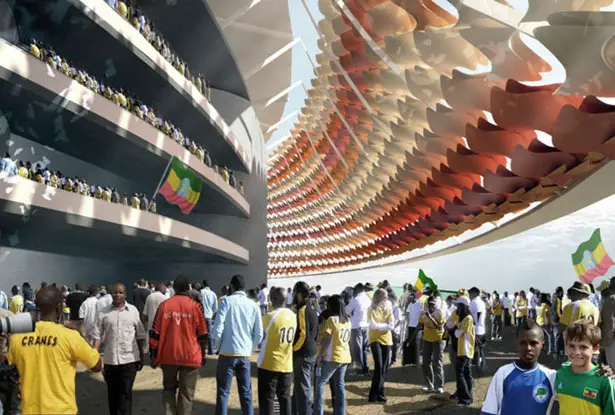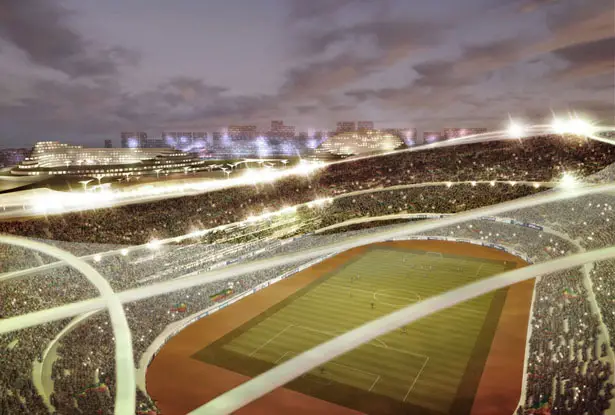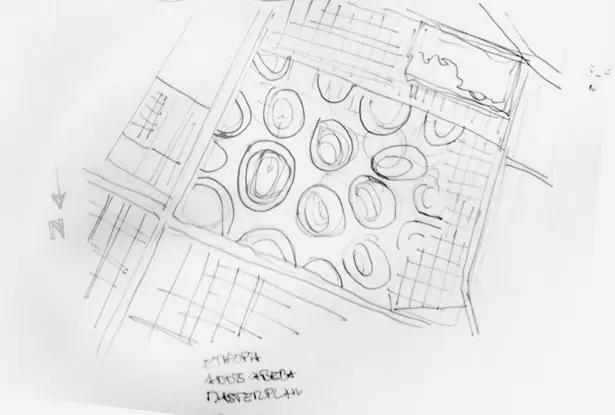 *Some of our stories include affiliate links. If you buy something through one of these links, we may earn an affiliate commission.