With the rise of one-bedroom apartment in popular urban areas in China, there's a large number of young people choose to move away from home and live alone in the city. However, there are many appliances on the market which are not designed for individuals, many of them are high power appliances with ugly design. FUFU is a concept appliance that combines two functions in one stylish product, it's an air conditioner and fridge in one.
Summer has become most power-consuming time of the year where the most important appliances you need to have in your apartment or house are air conditioners and refrigerators. These two appliances require large amount of electricity to run. When you live in a one-bedroom apartment and try to save money, a conventional AC and a fridge will cause your electric bill to rise.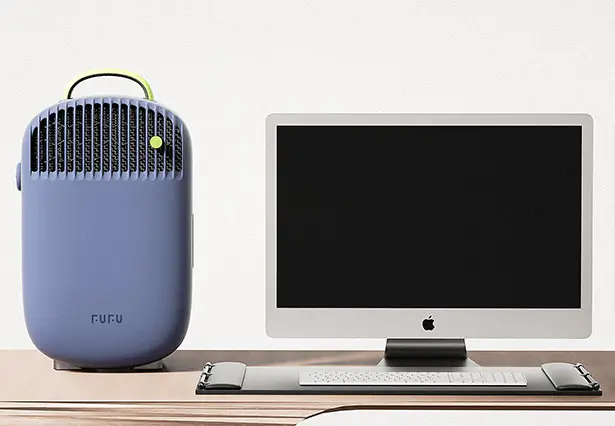 FUFU, a concept portable AC comes with built-in fridge. It's an appliance that combines best of both world, it's very practical especially when you live alone. The designer who lives alone in a single-bedroom apartment explains that we all know the main function of a fridge and AC is cooling, so why not combine these two technologies together to maximize energy usage. It uses a 40 mm square and 4 mm thick semiconductor chip to realize refrigeration through high-efficiency annular double-layer heat pipe heat dissipation and conduction technology and automatic variable pressure and current control technology.
The refrigeration system is composed of semiconductor cooling fin, radiator, and fan. The cold air generated by the refrigeration system is discharged out of the room through the exhaust hole. User can adjust the direction of the wind through a little knob and there's speed and switch controller at the left side of FUFU.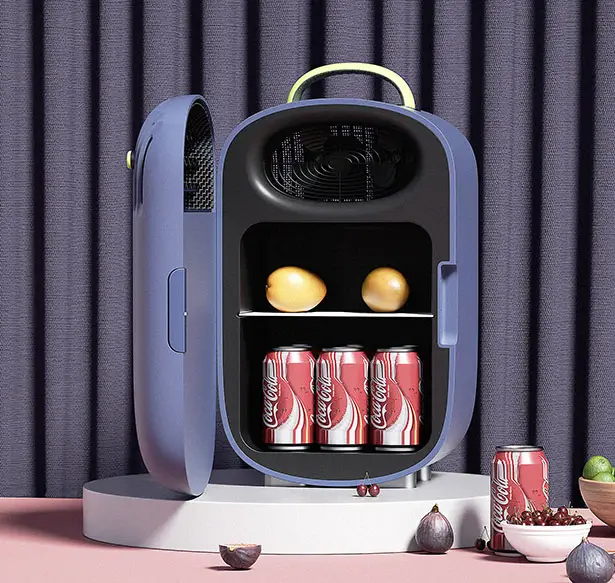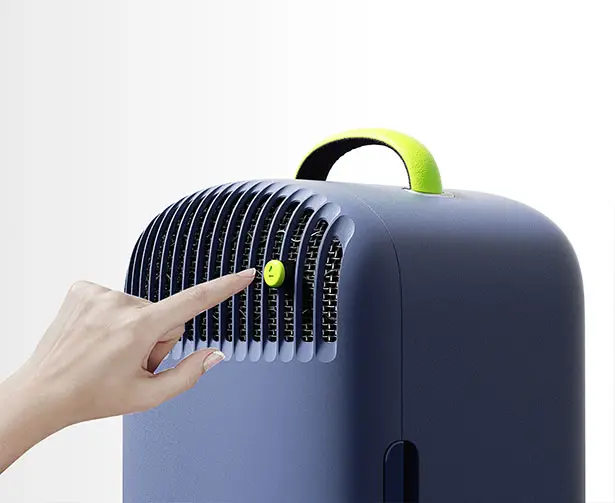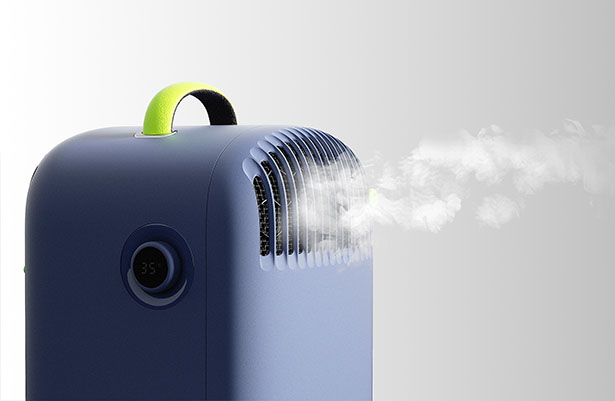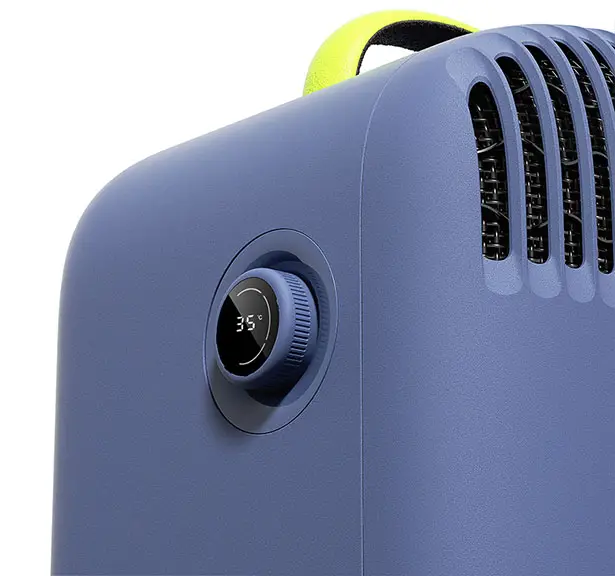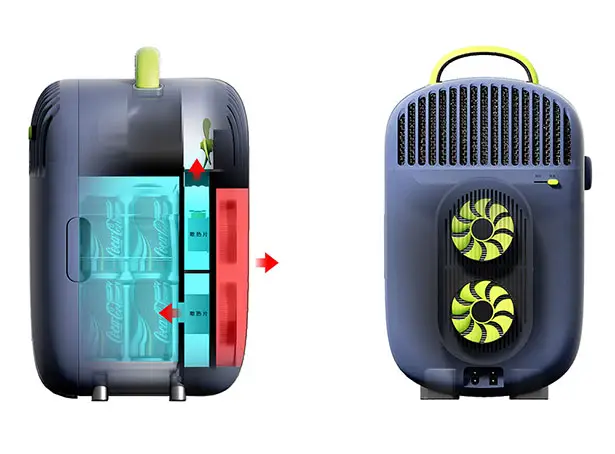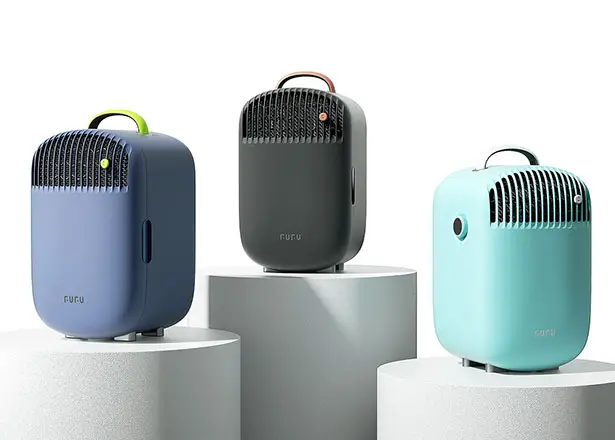 *Some of our stories include affiliate links. If you buy something through one of these links, we may earn an affiliate commission.