"Fruit of Life" is nothing but a futuristic kitchen inspired by the apple tree with fruits hanging from its branches. This kitchen looks like a tree with two large fruits incorporating a small fridge, microwave oven, LCD screen, closet and an electric cooker. The kitchen offers the flexibility to browse the internet and chat with your friends while cooking in your kitchen. The sink and table board are fitted on the top of the board branch. You can anytime rotate or lift this handy kitchen as per your requirement. This can be the most stylish and modern kitchen that anyone can have in their house.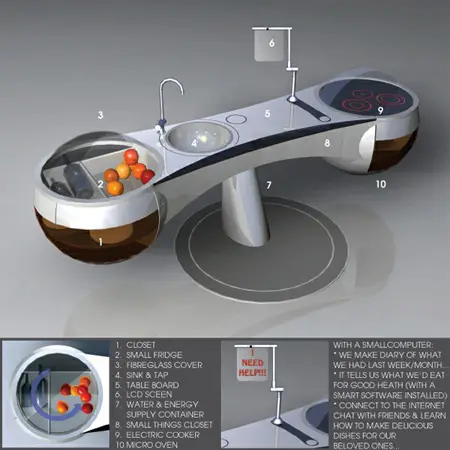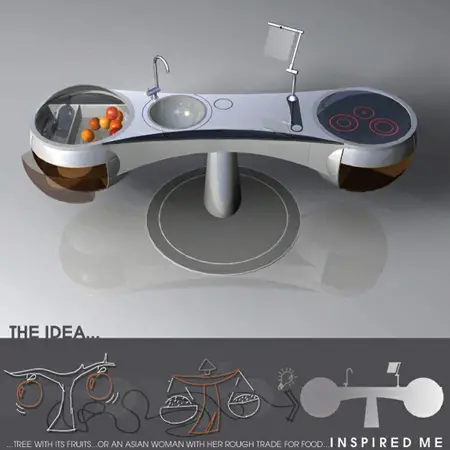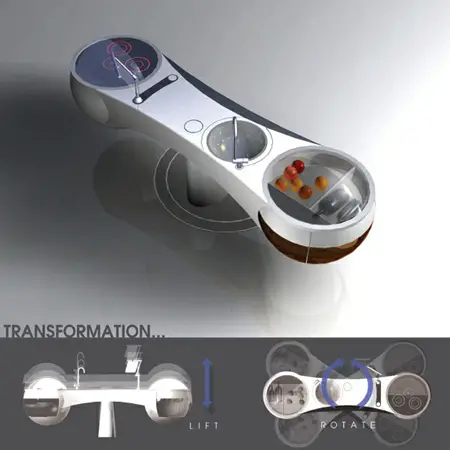 Designer : Hieu Tranngoc and Hao Tran via [Homedosh]
*Some of our stories include affiliate links. If you buy something through one of these links, we may earn an affiliate commission.