It's easy to see why people love online shopping, simple few clicks then two-day delivery are very convenient, especially when you don't feel to go out. Unfortunately, this also takes toll to cities and neighborhoods.
Ford in cooperation with Agility Robotics has come up with a concept robotic to address this issue. Together, these companies want to explore brand new frontier in world of autonomy, trying to revolutionize last-mile delivery technology. They want to make sure self-driving vehicles can also be customized to accomplish something that's difficult to do, that is carrying your delivery from the car to your door, just like Amazon Scout, PostBot, or FedEx SameDay Bot.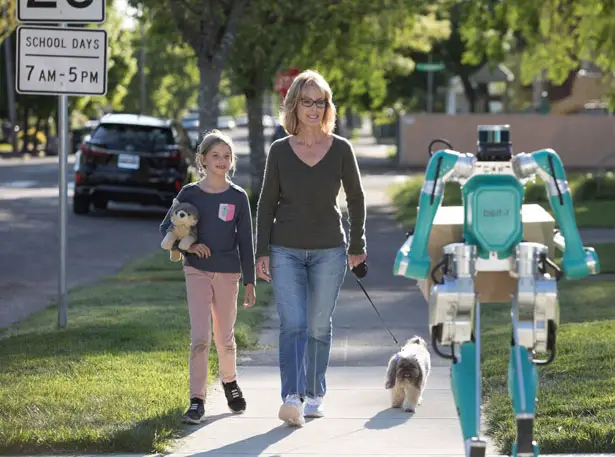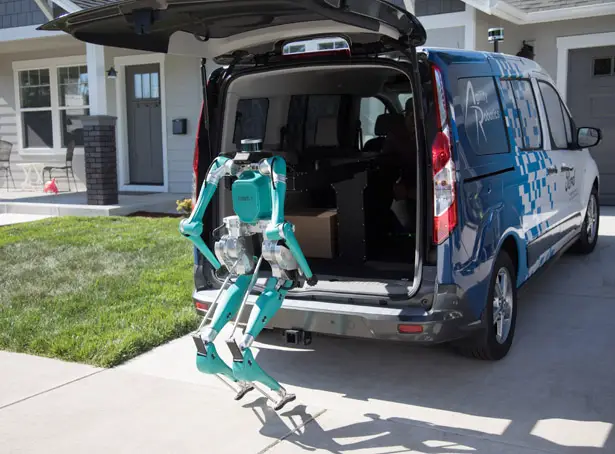 Ford Digit is a two-legged robot designed and built by Agility Robotics to free people from making deliveries. This robot might not look exactly like a human but it walks like one. Built out of lightweight material, this robot is capable to lift packages that weight up to 40 pounds. It can go up and down stairs, even walk naturally on uneven terrain. These abilities are crucial when engineering a robot since it operates in various environments, such as gaining access to a customer's door might require walking through obstacles.
Digit features unique design that allows it to fold itself up for easy storage in a self-driving vehicle, until it's time for action. Once a self-driving car arrives at its destination, Digit can be deployed to grab a package from the car and carry out the final step in the delivery process. This robot can also call help of another robot for additional support and analytical skills when needed.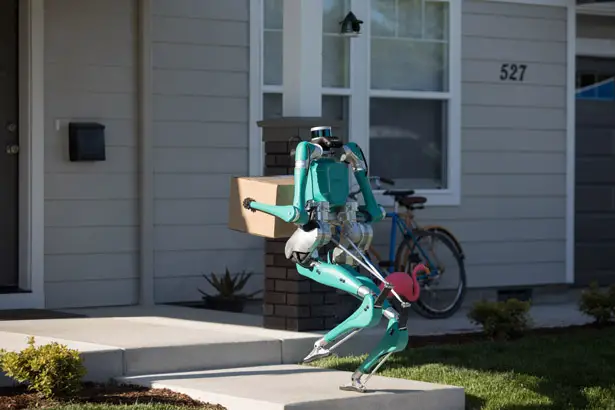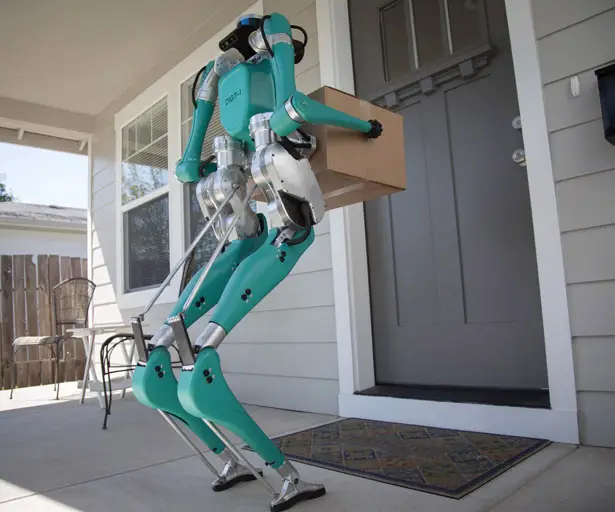 More images of Ford Digit Delivery Robot: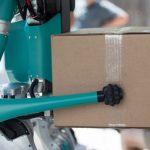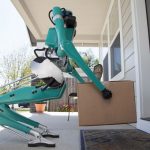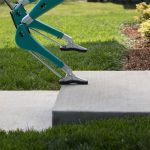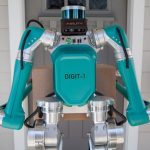 *Some of our stories include affiliate links. If you buy something through one of these links, we may earn an affiliate commission.