The transition from eating liquid to solid food can be frustrated for both parents and the baby. Food Feeder Plus can be your solution if you're struggling with this issue as a parent. Conventional spoon feeding exposes baby to the risk of choking, while the traditional one-way spoon feeding method makes your baby becomes passive participant in the feeding process. This little feeder has been designed to make your children pro-active in self-feeding during meal time.
Babies usually show favoritism towards certain toys or objects, they can also claim their own preferences for eating. How many times you have to experience when babies close their mouths as the spoon comes near them? Or when they bat the spoon as soon as it comes close to their mouths?
Designers : Herman Lo and Justin Cheung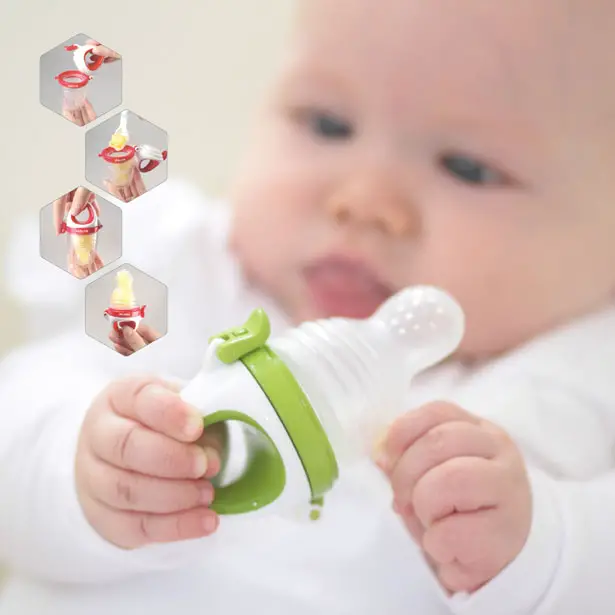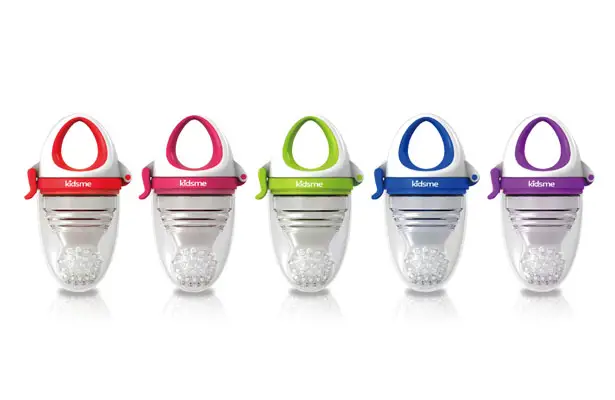 Food Feeder Plus has been carefully designed to encourage baby to eat independently, the shape of this feeder enables baby to hold it by themselves. It is one of baby developments when they start eating solid food. It's a great way to allow babies to eat and enjoy food without having to deal with that food ending up in the hair or on the floor. Parents can simply cut the food into small pieces and place it inside the feeder, there's no need to puree the food.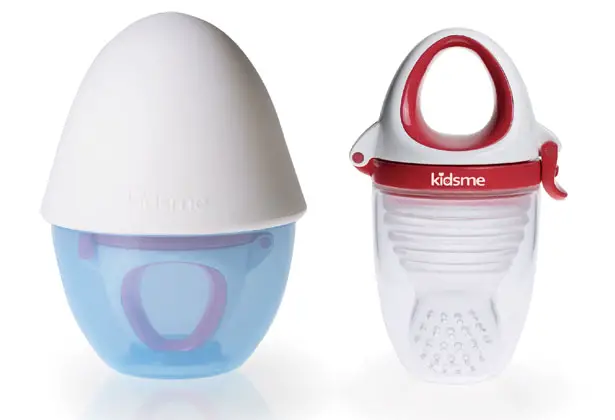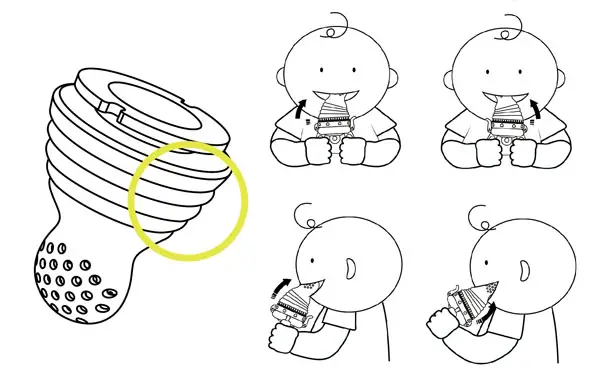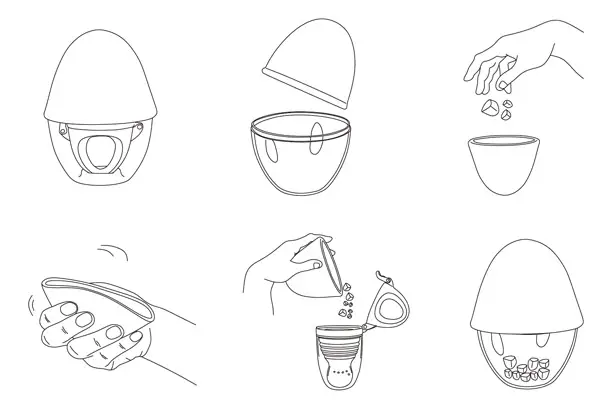 *Some of our stories include affiliate links. If you buy something through one of these links, we may earn an affiliate commission.