Population growth is known as one of the driving forces behind many problems, one of them is space. Designed by Tsang Ching Pun, Folding Toilet offers all-in-one multifunctional sanitary ware case without needing much space in your bathroom. This unit consists of three parts, the upper part is dedicated for electronic makeup cabinet and mirror. The mirror is designed with adjustable light and a space for keeping bathroom essentials at its back. The second part is for retractable washbasin, and the bottom part is designed for a foldable toilet bowl.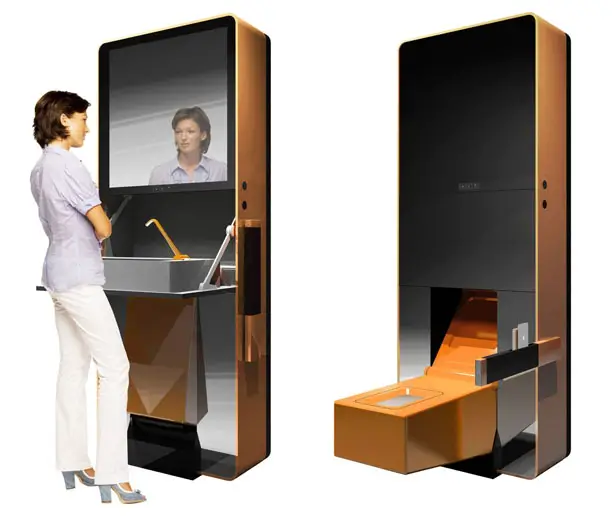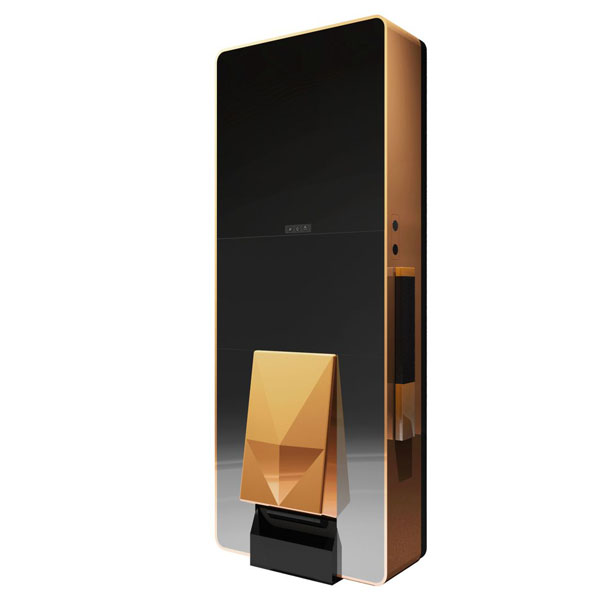 Folding Toilet is designed by Tsang Ching Pun for Perfect Interior Arcitecture. This furniture piece is perfect for small space apartment where every furniture is usually multifunctional. To use the toilet, user can first rotate the handle at the side to make the toilet bowl reach horizontal level. This handle controls the rotation of toilet bowl while at the same time functioning as an armrest. User can also place their essential items to keep them company while doing their business such as a magazine, a cell phone, or a book. When they're done, they can flush the toilet using a button at the bottom of handle, they can also reveal the washbasin through the side controls. Any water used from hand washing will go to the water tanks at the side and re-use during flushing.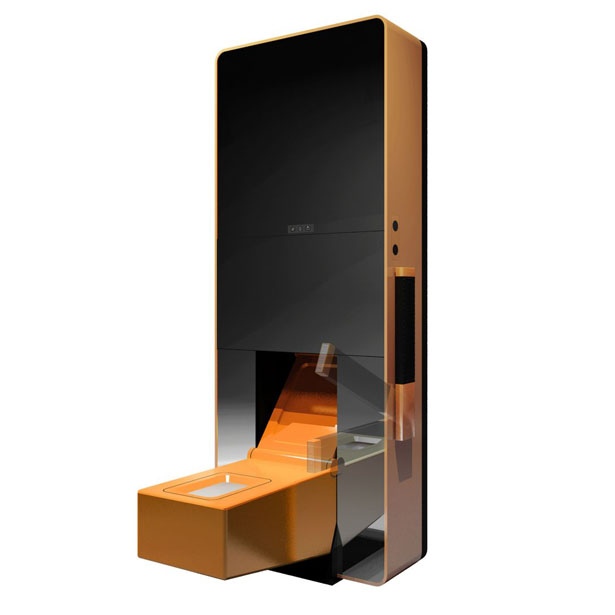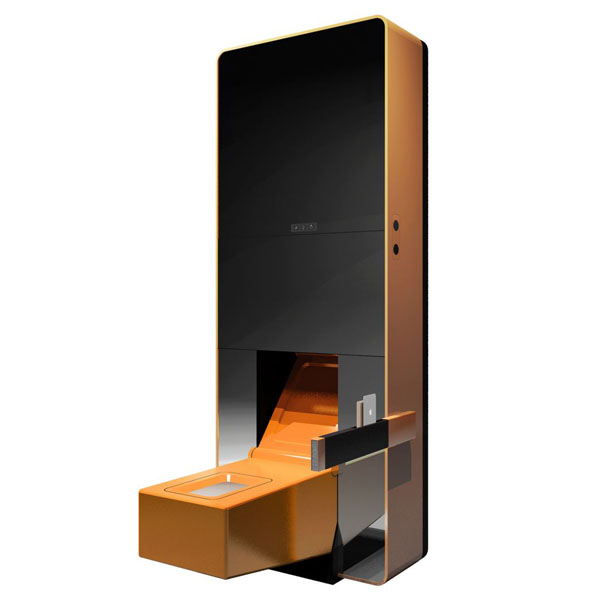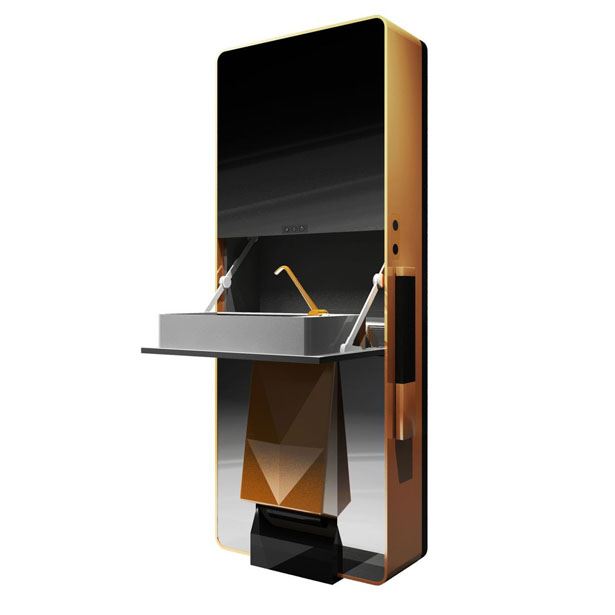 *Some of our stories include affiliate links. If you buy something through one of these links, we may earn an affiliate commission.