Floating Co-Working Space concept has been created by Agnieszka Białek to create a refreshing working space especially in this pandemic era. Graduated from Academy of Fine Arts in Cracow, Agnieszka visualized the local landscape next to Vistula river for this architectural concept. The river itself has accompanied her for years, it makes sense to use it as inspiration to develop project for post-Covid19 world. Walking along the river boulevards during quarantine time were a crucial stage in the creation process.
This project contains architecture structures that drift near Wawel Castle, the symbol of the city. The structures won't interfere with natural environment, this contemporary formation differs from that centuries-old kings' habitat. The elements of the structure can be arranged in different ways depending of the location on the river, the creative process is guided by ecological values by considering the limitation an degradation of natural ecosystems. Therefore, this architecture structures can live coexist with its natural surroundings. The structure focuses on creating distance and presenting empty spaces which will be desired in post-Covid reality. Remote work probably would become the norm for most companies and it seems it's going to continue for a long time to come. It means that employees would be able to choose the time and form of work.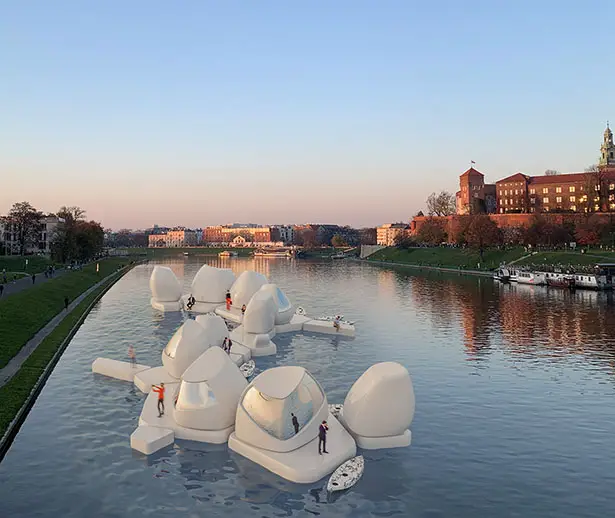 This Floating Co-Working Space Project provides you with option to work outside your home. We do get bored staying home at all times. This safe and private co-working space provides a comfortable place for online meetings as well as working. This is the era of social distancing, it creates a unique comfort zone and sense of security, it would be much easier to perform specific tasks in specially designed space. The interiors of the enclaves with integrated furnishings allow you to set up your favorite positions during work.
This co-working space can be rented with an hourly booking system. It's user friendly for any individual whether you are active during the day or at night, no time limits. In order to reach this structure, you need to use a kayak. The structure of this project was inspired by river foam shapes geometric arrangements, another influence was floating water lilies with their root system. Each module is a private workspace installed on a platform that rests on floats. this creates a single floating platform which is anchored to the river bed, multiple platform can also create modular structures on the water surface.
Agnieszka Białek believes that this structure can be 3D-printed in the future using waterproof, recyclable materials. The quality of these objects are much more important than their quantity, therefore, Białek emphasizes the essence of the need to minimize the number of elements in our environment.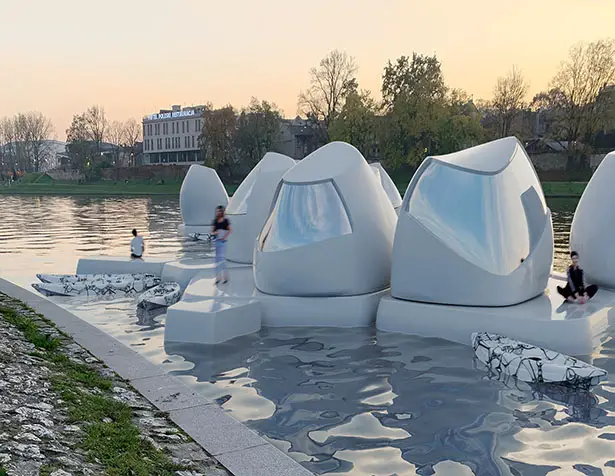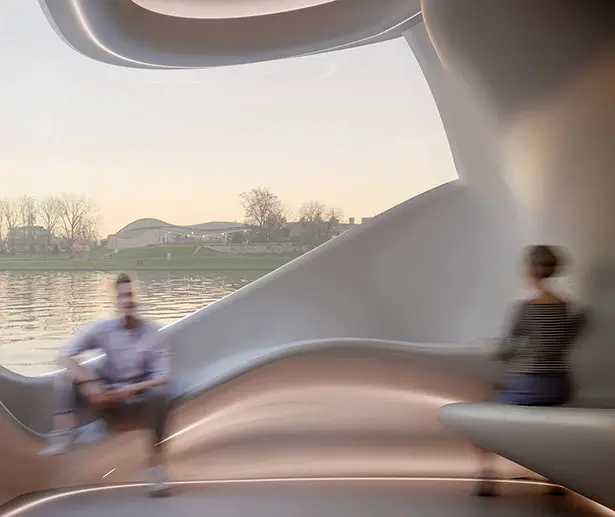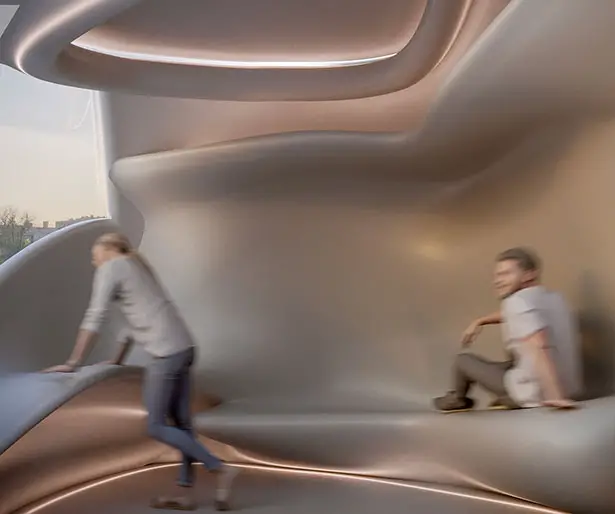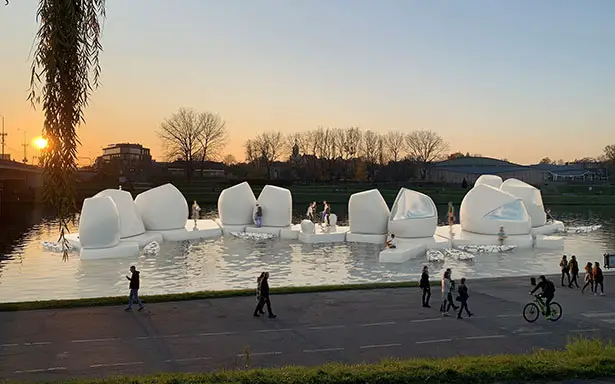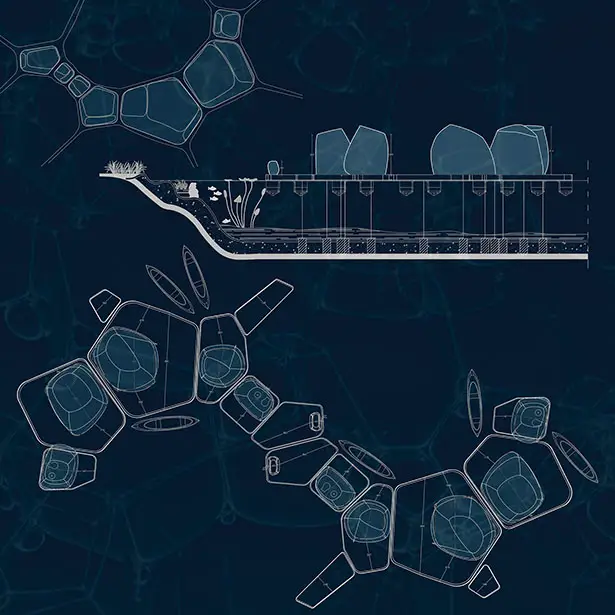 Author: Agnieszka Białek, BA
Redaction: Paula Fronc
Professor: prof. dr hab. Beata Gibała-Kapecka
Assistant: Kaja Czajczyk, MA
*Some of our stories include affiliate links. If you buy something through one of these links, we may earn an affiliate commission.