So, ever wonder what happens when architects design shoes? United Nude, a footwear brand and a leader in 3D printing, launched a project where 5 worlds leading architects were tasked to explore and design 3D printed ladies high heels, re-inventing the shoes.
The result is pretty amazing, we're not sure if anyone would wear those shoes, perhaps just for collection. Designed by Zaha Hadid, Flames shoes mimic flickering light of fire, the flame like bands come from the point of heel that rise upwards to gently embrace the foot. From our point of view, these shoes don't look comfortable, but Zaha Hadid says that the ergonomically optimized foot bed offers comfort and great support, well, anyone who's bought these shoes can confirm this, please?
Designer : Zaha Hadid for United Nude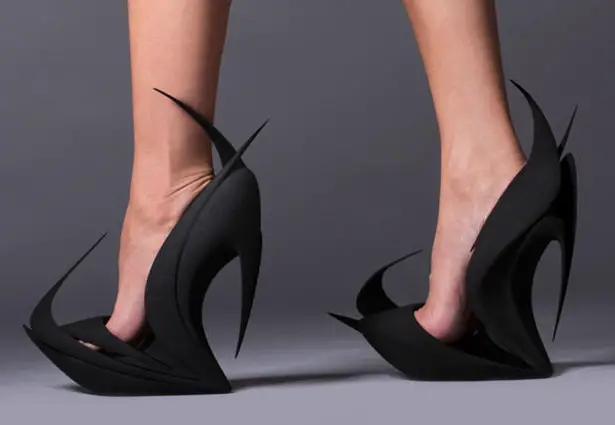 *Some of our stories include affiliate links. If you buy something through one of these links, we may earn an affiliate commission.