In some developed countries, there are still many people live in hard-to-reach area. Delivery couriers have to use smaller, civilian vehicles to deliver variety of goods, so the delivery efficiency is not really that high, as well as the service quality. Fish Mail Delivery Car has been designed to tackle this issue, it aims to improve distribution efficiency and the working state of the postman by promoting safer way to deliver the good to its destination.
Just like its name suggest, the design of this delivery car was inspired by the fish. Fish has flexible cabinet body and good form aesthetic feeling, and also because in Chinese culture, fish is the symbol of wealth and luck. This car consist of two parts, the main body that keeps all the cargo while the other part is a scooter-like vehicle where the delivery man can ride it to make door-to-door service (pickup/delivery).
Designers : Ding Jian, Du Haibin, Du Ban, Li Zheng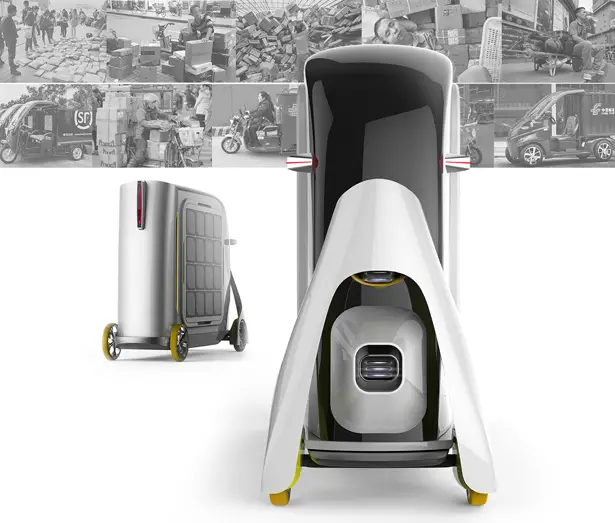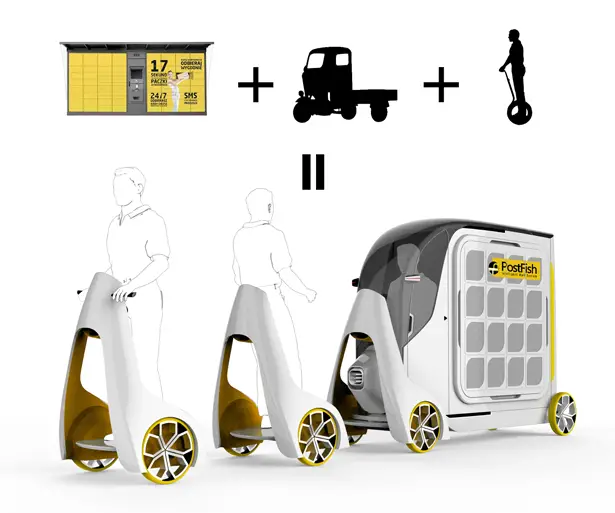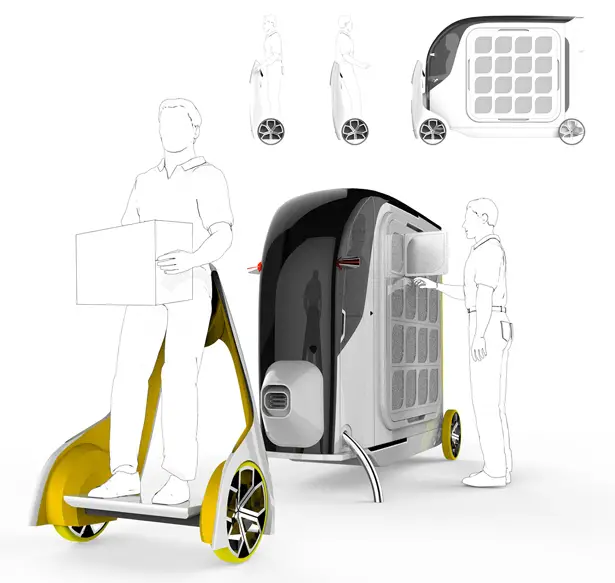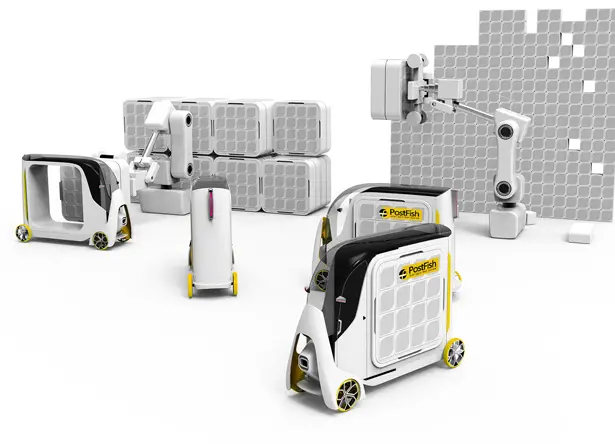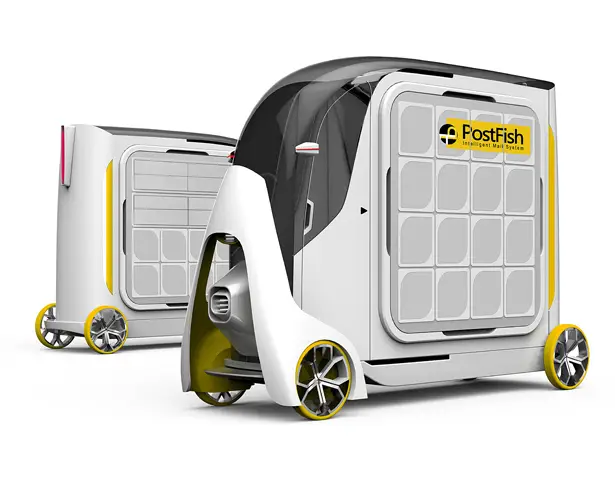 *Some of our stories include affiliate links. If you buy something through one of these links, we may earn an affiliate commission.