Fun and carefree, these are two main feelings that Fiat 500 Spiaggina by Garage Italia wants you to feel. Just like summer in 1958 where an exclusive Fiat 500 or better known as "Spiaggina" awaits for you to enjoy night life of the "Dolce Vita". To celebrate Fiat 500's birthday, Garaga Italia and Pininfarina have designed and developed a beautiful, timeless car based on Fiat 500C that features unique and sophisticated solutions to remind you of those unforgettable years.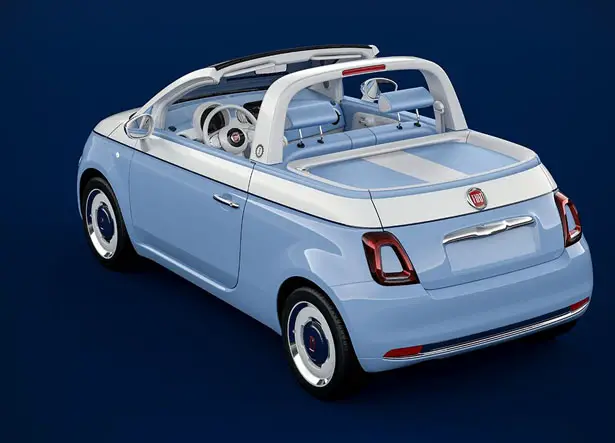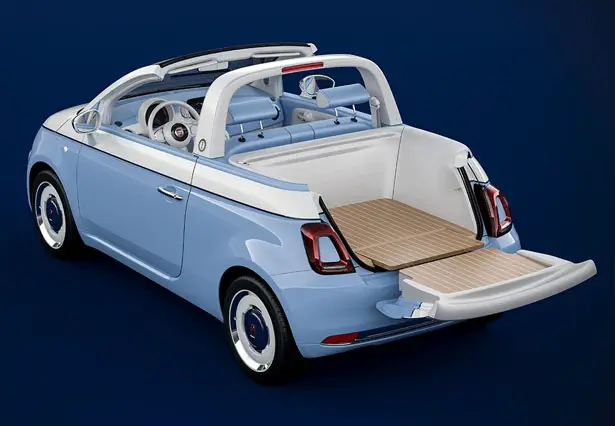 Featuring typical summer collors: Volare Blue and Perla white, Fiat 500 Spiaggina by Garage Italia showcar comes with timeless design and modern technology. The roof that extends out like '60s Spiaggina has been removed while the rear passenger space has been transformed into a spacious compartment. One cool feature of this compartment is a built-in "shower", ready for the beach season. It's an innovative modification thanks to Pininfarina technicians who assisted Garage Italia staff in the design.
This showcar features a lowered nautical windscreen and the load platform is covered with slatted cork with a pattern recalling the design of teak floor boards on luxury yachts. Every detail matters, those front seats are replaced with a tailor-made bench to reflect the typical design of the 60's cars, covered with blue and white Foglizzo leather upholstery with waterproof treatment. The contribution from all those chrome trim on handles, door mirrors, and hubcaps makes this showcar sparkle under the sun.
Fiat 500 Spiaggina by Garage Italia is available for order from authorized Fiat dealer or directly from Garaga Italia, you can also request customization from the possibility to replace windscreen to engine versions.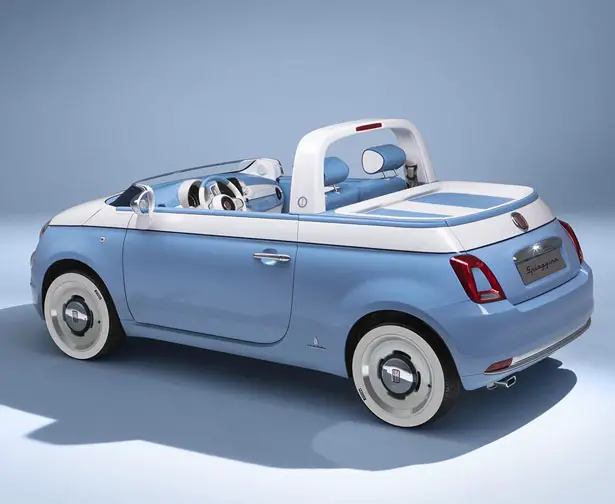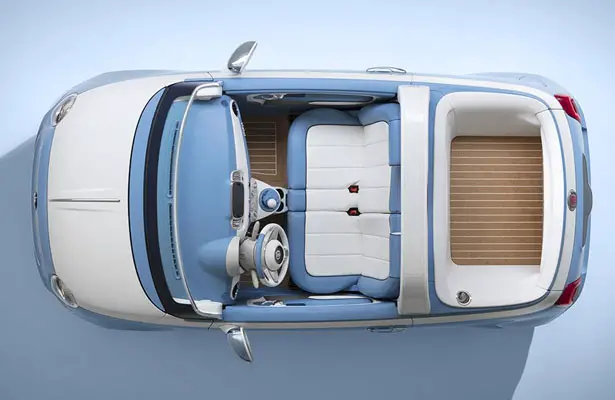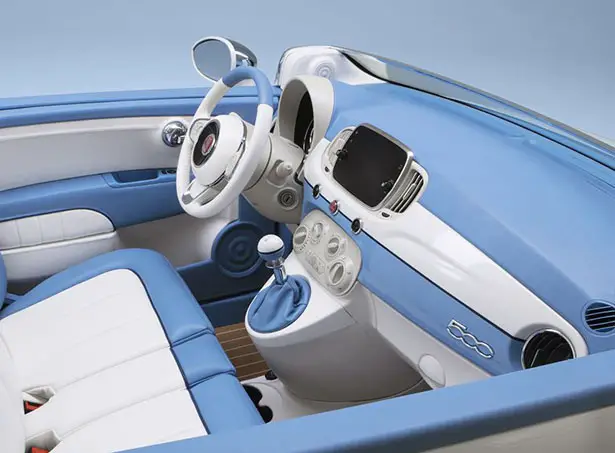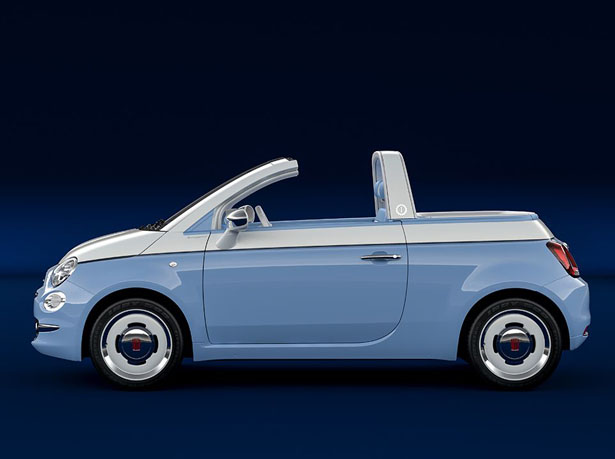 *Some of our stories include affiliate links. If you buy something through one of these links, we may earn an affiliate commission.