Taekwondo 'One' is a concept design for Taekwondo Park World Headquarters which is actually a beautifully landscaped and wisely organized woodlands, valleys and natural streams. Moreover, the park associated building complexes are designed to be a world cultural heritage center highlighting the beauty, sport and spirit of Taekwondo as well as the Korean culture. The designer has envisioned various complexes inside the Park such as the Taekwondo Promotion Foundation, Korean Taekwondo Federation, World Taekwondo Federation, World Taekwondo Headquarters, CISM Taekwondo Committee Headquarters, Myungingwan, Taekwonjeon, visitor and exhibition centers, a sports arena, premier lodging and training facility and most of all, a cultural tourist spot for visitors.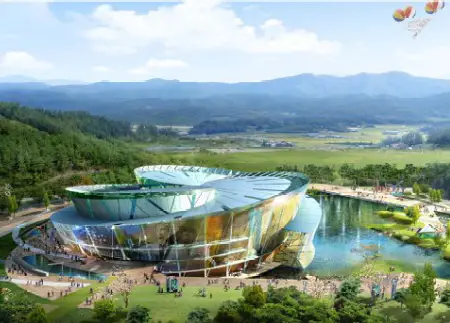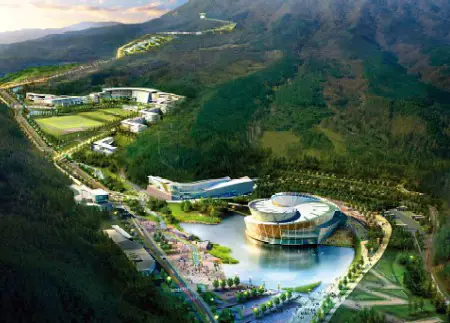 Taekwondo Park would be a great place for visitors to discover the artistry of Taekwondo, Korea. This place will offer various embodiment training sessions such as Body 'One' to prepare body, Mind 'One' to inspire the mind and Spirit 'One' for complete the spirit. The main goals that this design has emphasized most is to develop a world cultural heritage spot and create a place that promotes the research, education and practice of groundwork for visitors all over the world. Moreover, this concept would be a center to promote Taekwondo and Korean art and culture through an international network. This mega-construction will also provide the opportunity to promote sustainable and socio-cultural synergy between the local markets.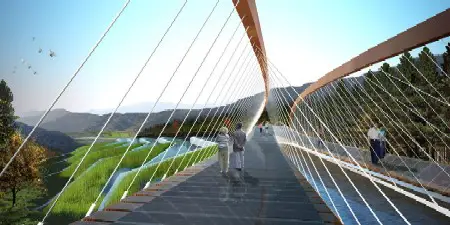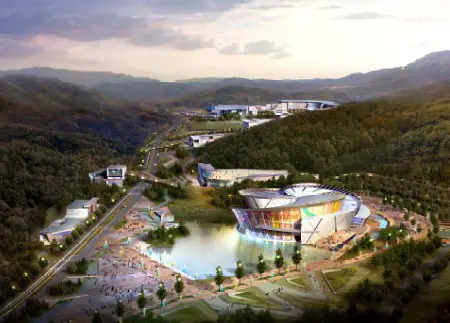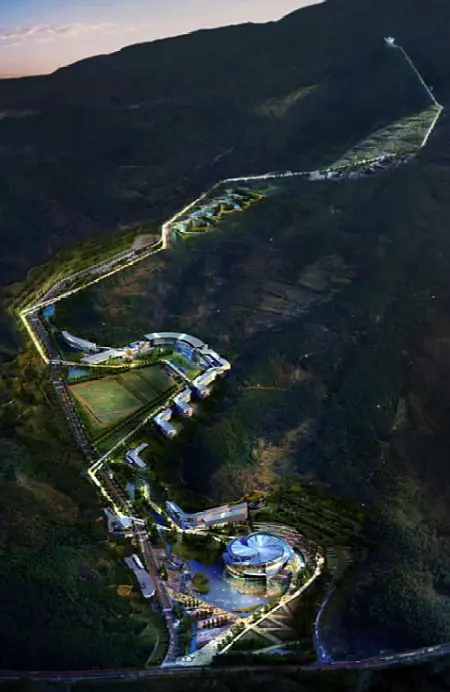 Designer : Samoo Architects via Bustler
*Some of our stories include affiliate links. If you buy something through one of these links, we may earn an affiliate commission.