Stylish and elegant, here's Falcon E8 All-Electric Superyacht Tender that features clean lines with qualities of a modern day classic. As a sportscar-inspired tender, E8 is designed with low stepped aft that facilitates easy boarding, including seat for guests when underway. It uses reclaimed teak decking that runs from the axe bow to the stern, there's a large interior storage located under the cockpit seating. The customisable console comes with a fully bespoke exterior paint scheme and of course, a signature interiors package.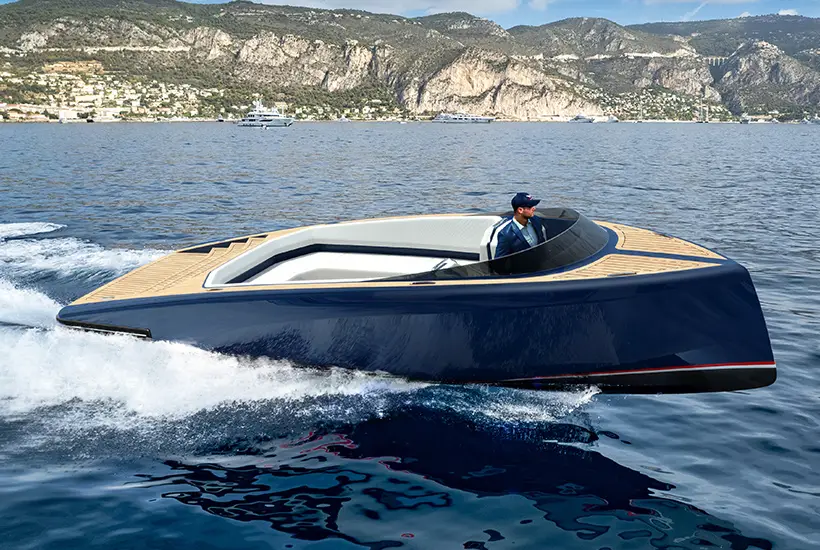 Falcon category by ThirtyC Yacht Design has been known for its sustainable design, the E8 Tender is no different. It is equipped with a Vita Power Propulsion System, it comes with a high-performance electric powertrain that utilizes latest technology with proprietary control software. Owner will get to choose from two electric propulsion packages: 90kW continuous (120 bhp) and 126 kW peak (170 bhp), or 150kW continuous (200 bhp) and 220kW peak (300 bhp). This tender is able to reach a 20 knot cruising speed with a top speed of 30 knots. The fast charging allows for the battery to recharge from 20 to 80% in less than an hour, with a slow charge, it requires 4 to 5 hours. The two-battery system allows you to enjoy an estimated range of 30 nautical miles. Falcon E8 All Electric Yacht is classy and silent.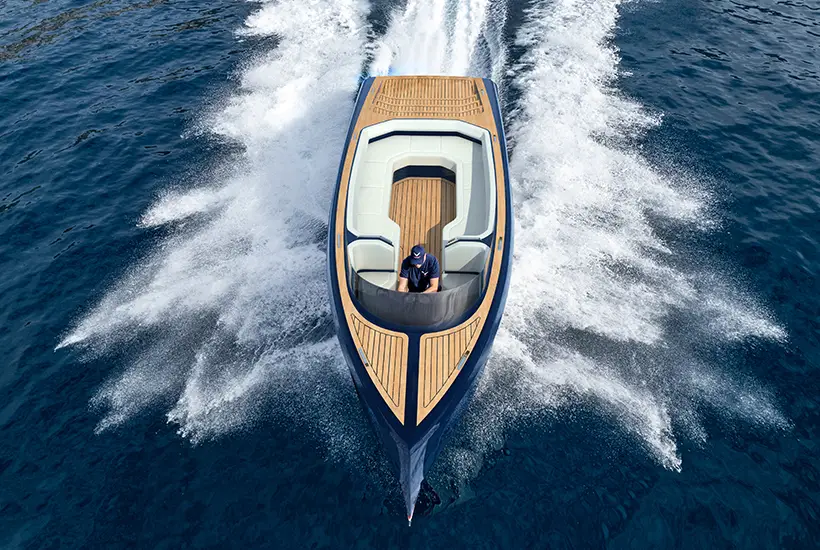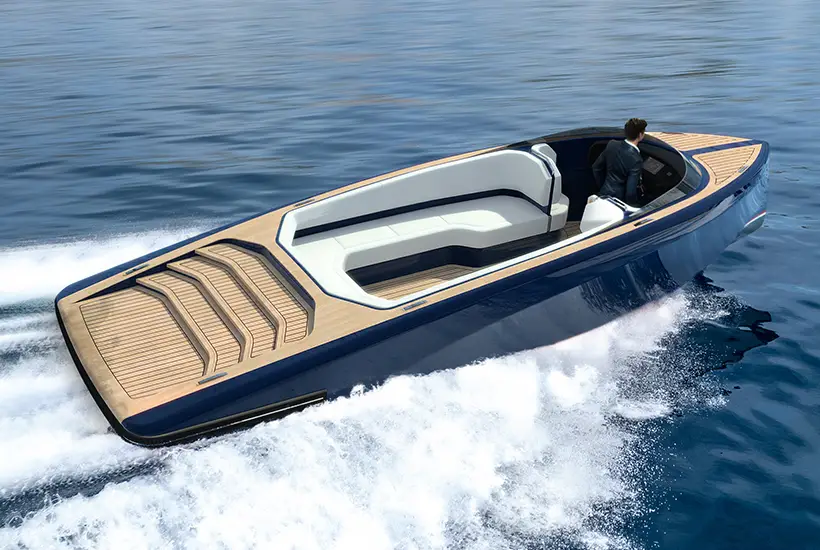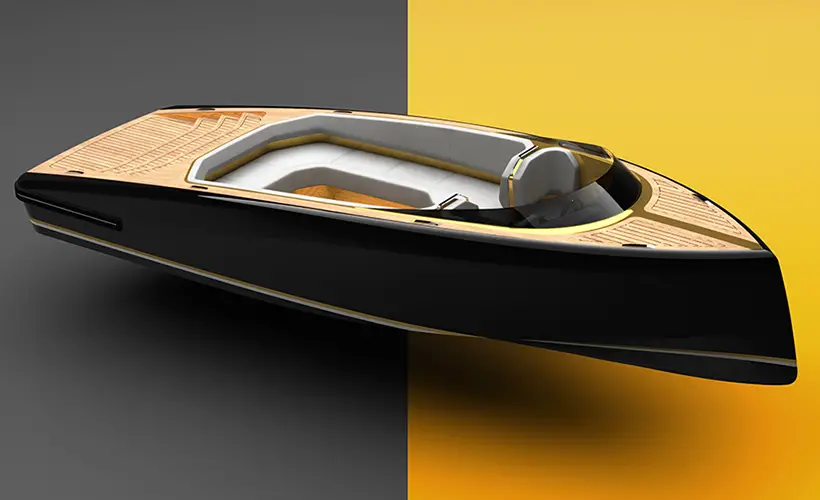 *Some of our stories include affiliate links. If you buy something through one of these links, we may earn an affiliate commission.