A very cool watch design, Peter Fletcher has done it again with his latest concept: Exoskeleton watch. From the name itself, you might know it was inspired by armors and skeletons characteristics, it features plate like armor design for the main body. The gaps between these plates are used to display LED lights that tell the time.
The time here is displayed either in digital or 12/5/9 format using stripes of LEDs, it makes the watch looks like coming out of a sci-fi movie. Visually interesting, those stripes of LEDs would also look really cool when doing animations. Any fans of anime, mecha, and gaming would love this futuristic watch, guys love it, and so will girls, thanks to jewelry like bracelet design. The armor look combines 2 intuitive time telling methods that set this watch apart from others.
Designer : Peter Fletcher for [Tokyoflash]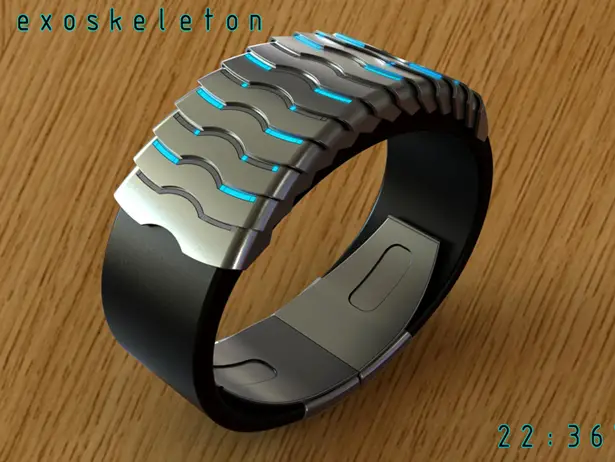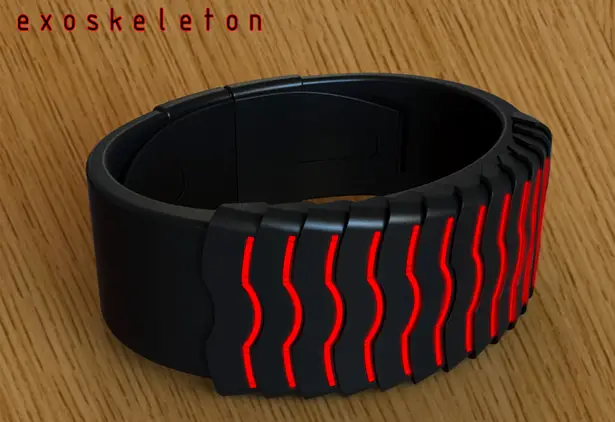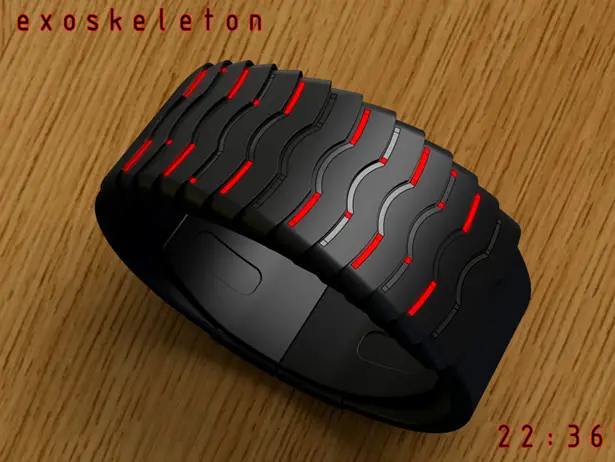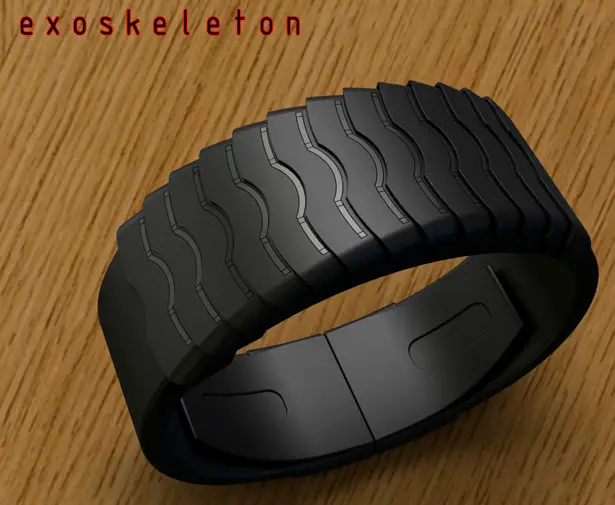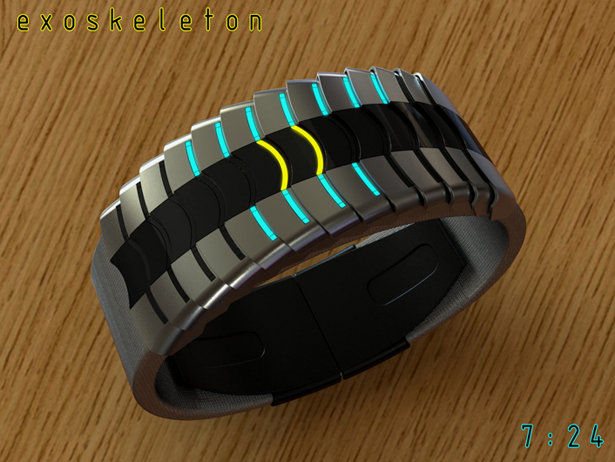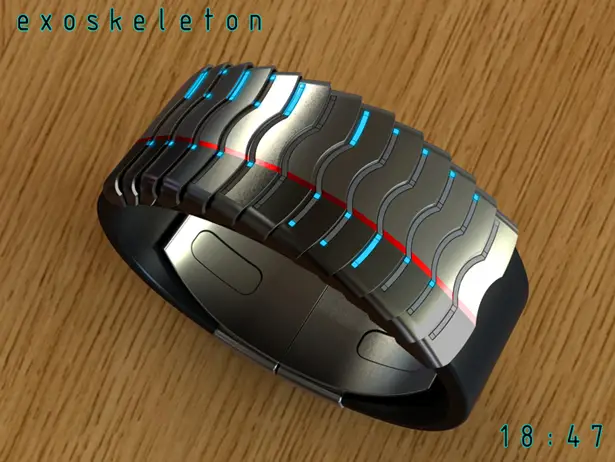 *Some of our stories include affiliate links. If you buy something through one of these links, we may earn an affiliate commission.