Hey Trekkies, you would love Excelsior Concept Watch from Peter Fletcher, the layout looks similar to the iconic one of Star Trek spaceships. Peter Fletcher said that he had submitted several analogue watch design to TokyoFlash in the past but mostly those concepts are too creative and futuristic with no technical details, which make them too difficult to produce. Most of them are technically impossible or required expensive mechanism to work, so, he came up with basic and conventional disc style analogue time piece, similar to Tokyoflash Uzumaki watch.
The time is displayed by 2 analogue discs that describe the hours and minutes (or seconds using 3 discs is also possible), it can utilize similar materials to Uzumaki which then linked to analogue movement. The discs here feature cryptic looking numbers or you can say sci-fi looking font to underline the sci-fi appearance or perhaps the manufacturer can change it into Klingon numbers for more exotic look.
Designer : Peter Fletcher for [Tokyoflash]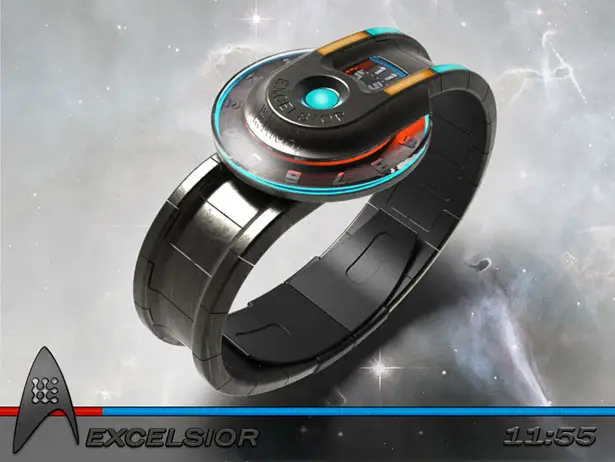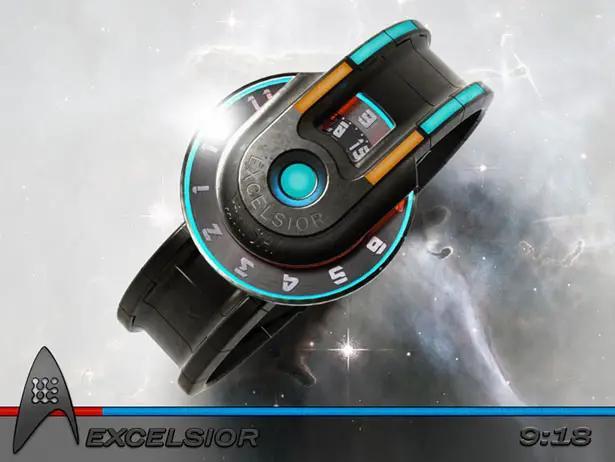 Inspired by Star Trek spaceship designs, this watch has an asymmetrical case where one half of the strap attached on the top of the watch while the other end attached on the underside. This design provides larger internal space for sophisticated mechanism and electronics. The display area is pretty large but thin to avoid any bulky feel and appearance.
The LEDs offer unusual yet familiar look, it's a nice touch to complete the sci-fi look. So what do you think? Would you wear this watch? or is it too much?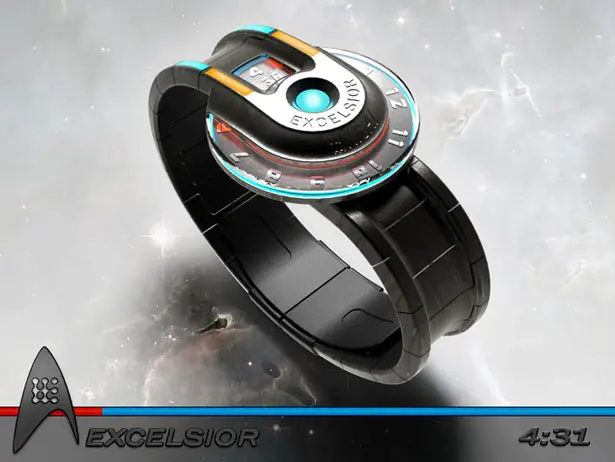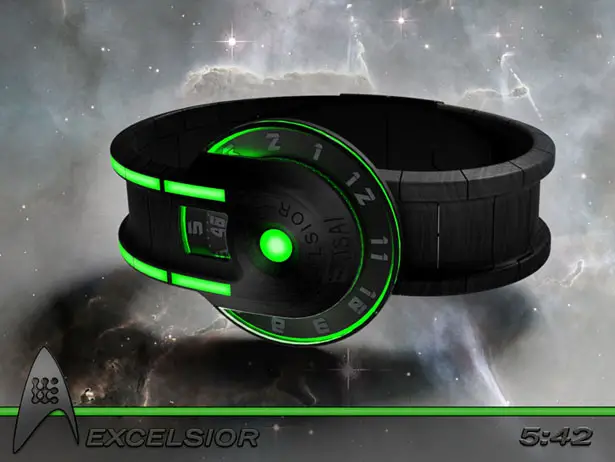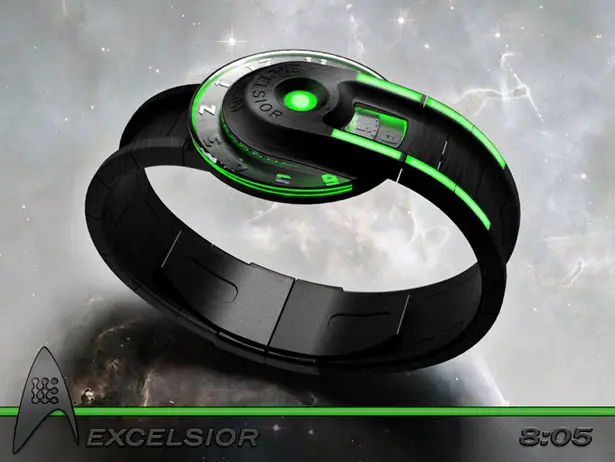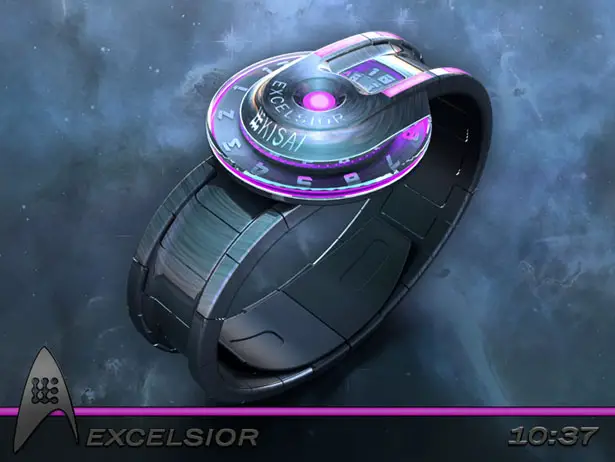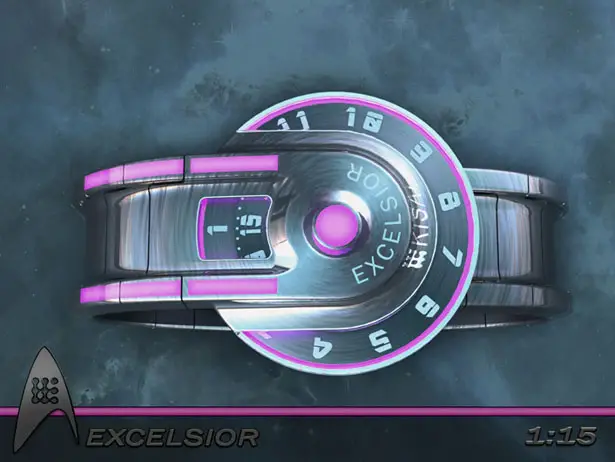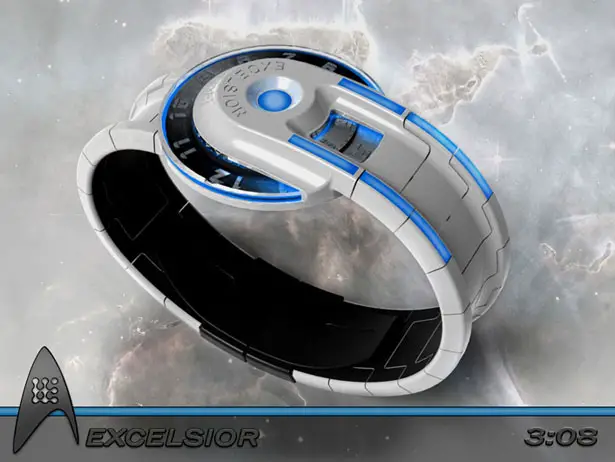 *Some of our stories include affiliate links. If you buy something through one of these links, we may earn an affiliate commission.