In the future, autonomous delivery vehicle would help reduce traffic congestion and provide greener shipments. EVO is a concept driverless delivery vehicle that would improve user experience. Through the use of unifying access door for all orders, everything is made simple, for both loading and delivery. There's a rotating microwave alike platform with multiple partitions to separate each customer order.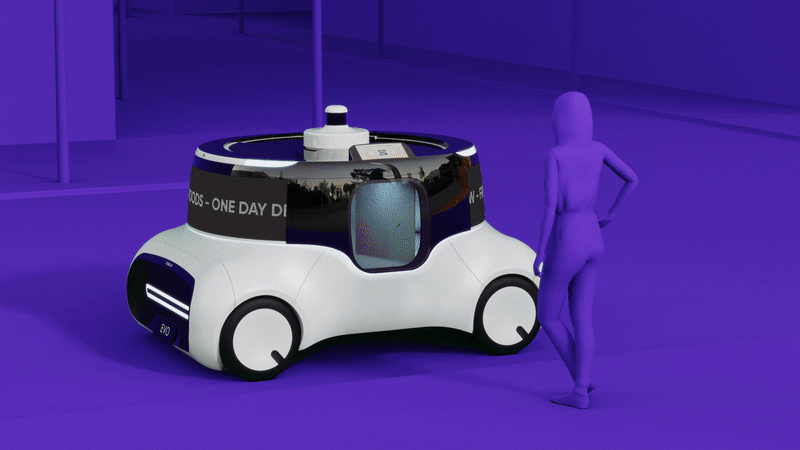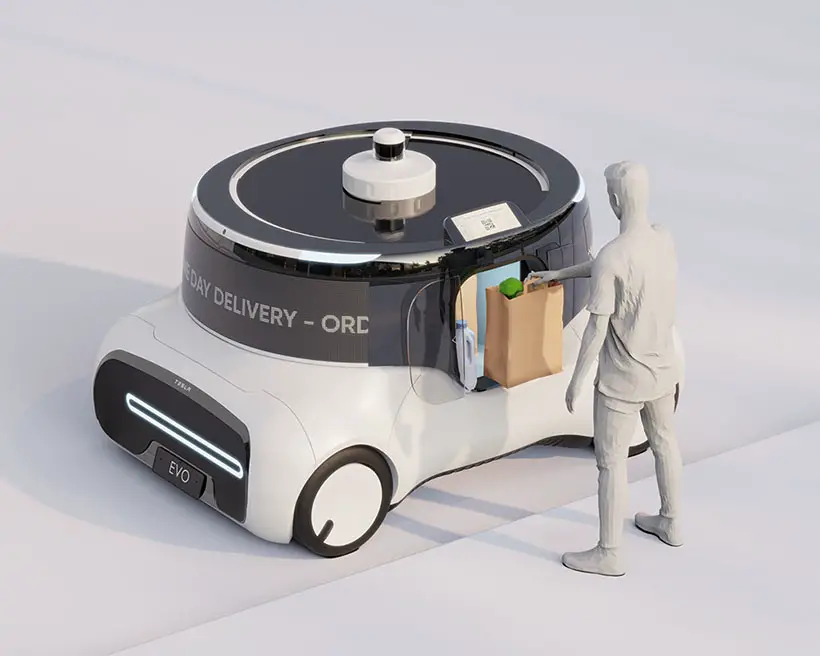 EVO Autonomous Delivery Vehicle is a concept by Mostafa Marzouk. We all know that self-driving vehicles are closer than ever, but the public still doubt its safety and many don't accept it. This futuristic vehicle design wanted to improve user experience with e-commerce delivery vehicles and increase public acceptance through modern design and friendly design language.
It is also possible to utilize EVO into an autonomous mobile mini market or a coffee vendor. The inner partitions can be customized to serve different food, coffee, beverages, and snacks to buyers. The LED screen that surrounds its body become signal or communication device to potential consumers.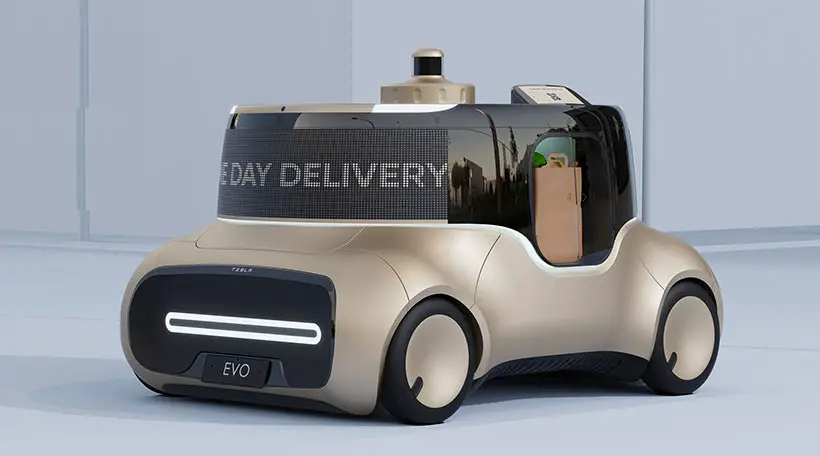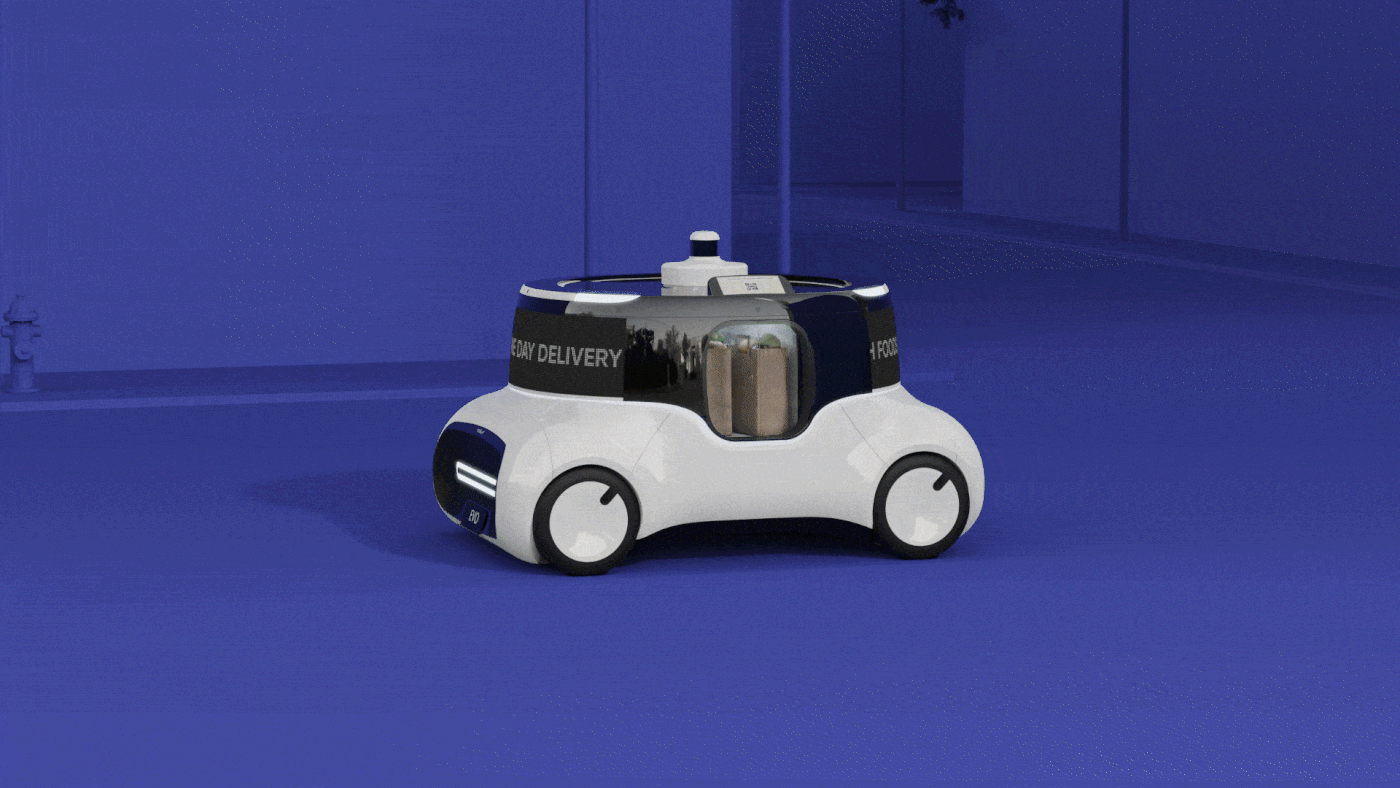 *Some of our stories include affiliate links. If you buy something through one of these links, we may earn an affiliate commission.