Evergreen is an innovative alternative of the existing modes of transportation in a friendly manner, both from the environmental and inner city aspects. When it comes about "inner city travel", most of you will imagine of dirty, stressful, slow and dangerous transit. Evergreen, by getting inspired by the nature, is designed to offer a pleasurable inner city transportation experience by symbolizing the "green" lifestyle and minimize environmental damage. The everlasting green line offers a subtle accent that draws the eye of all range of people and leads the vehicle around the flowing contours and symbolic forms of nature.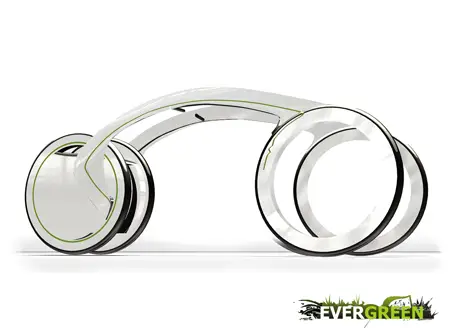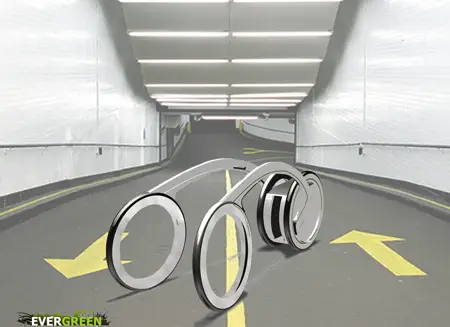 The riding position of this eco friendly vehicle can be adjusted as per the rider's requirement and one fast movement can turn the vehicle into a trolley from a motorized trike that you can drag or store anywhere. The rear wheel houses an eco electric motor that charges the battery as the front wheel turns and harness energy that is lost in breaking to charge the battery. A luggage compartment is located in between the battery and the motor where you can store your necessary stuff. It comprises a strong, lightweight and eco friendly polycarbonate structure that can be recycled several timers over using low energy.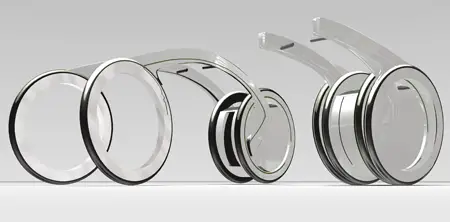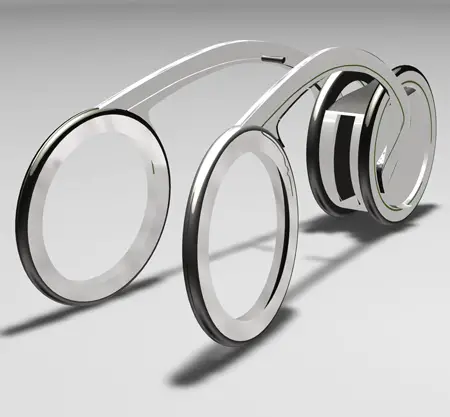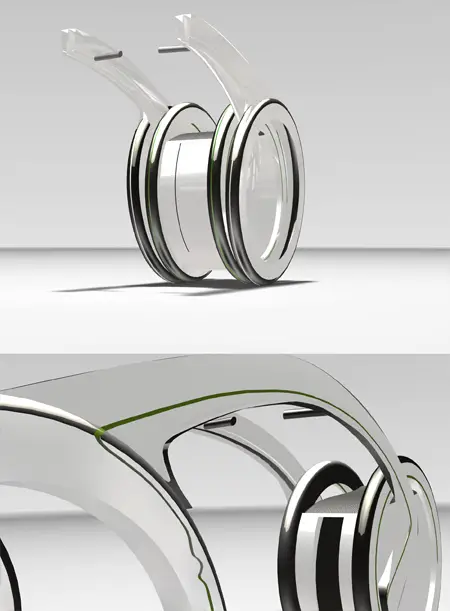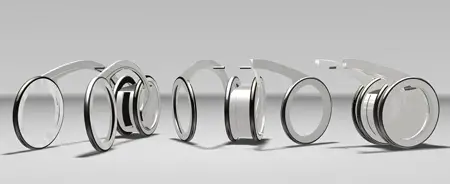 (Click to view bigger image)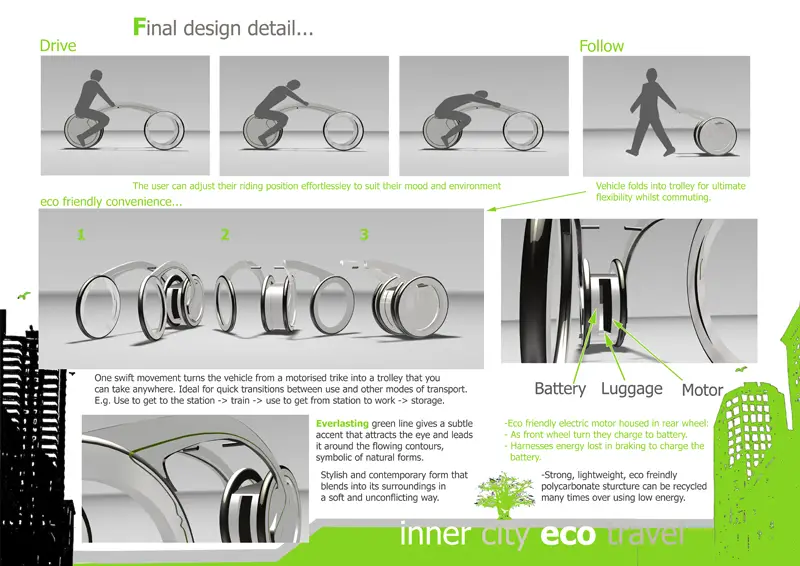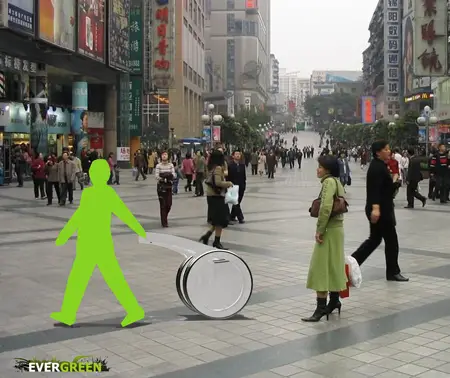 Designer : Nick Fisher
*Some of our stories include affiliate links. If you buy something through one of these links, we may earn an affiliate commission.