Always be ready, you can keep your household prepared with Eton American Red Cross FRX3 hank crank emergency radio, it also features a smartphone charger. This radio is able to receive AM/FM as well as all 7 NOAA weather band stations. This device is equipped with multiple power options, rechargeable batteries, hank crank, solar power, and AAA batteries. This is a compact emergency device with LED flashlight and emergency beacon.
The built-in USB smart phone charger gives you a 30 second emergency phone call with only a minute of cranking. If you want to listen to your personal tunes, simply use the AUX-input to play an external mp3 player, thanks to its LED flashlight and glow-in-the dark locator around the rim of solar panel, you won't have to stay in the dark during emergency situation.
From : Eton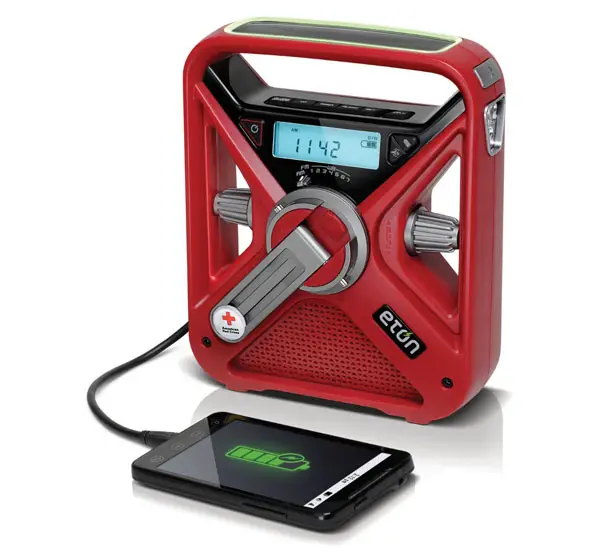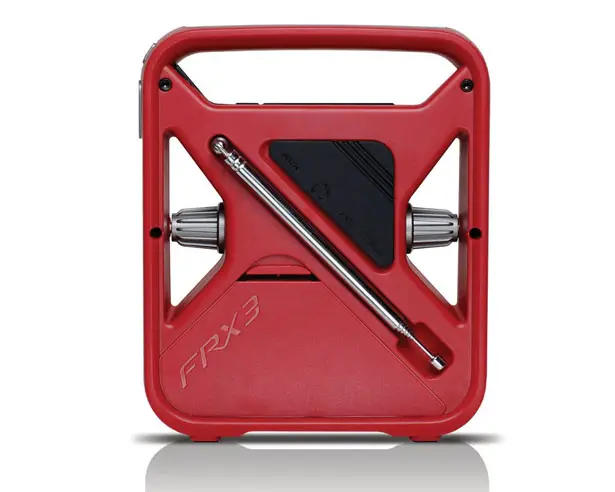 When the "Alert" function is on, this radio would automatically broadcast emergency weather alerts for your area for emergency situations such as tornadoes, hurricanes, and severe storms. During the day, you can set the solar panel to face the sun to get the energy for electricity but you can also spin the hand turbine to get some power. FRX3 serves as a renewable power source for your other critical devices, you can use its USB smartphone charger.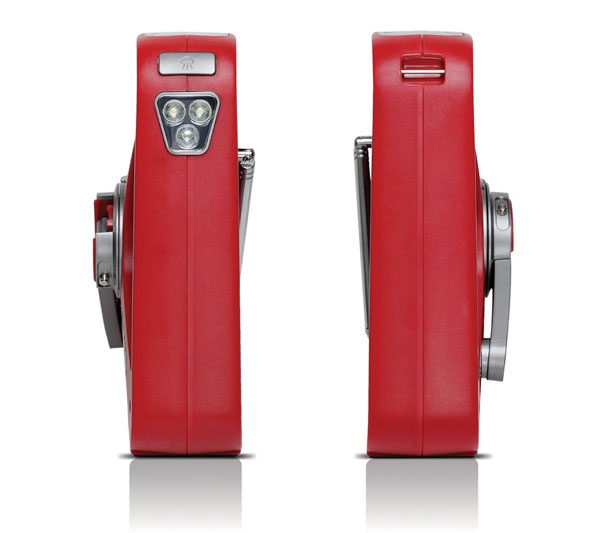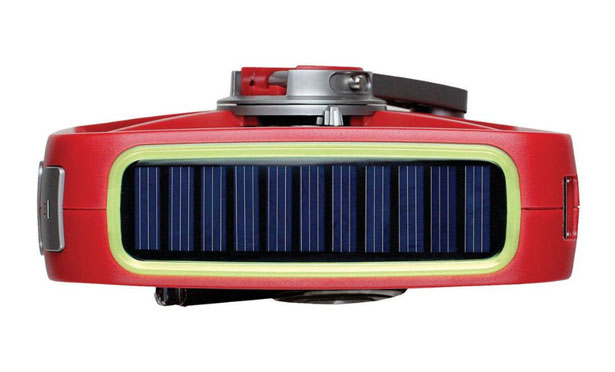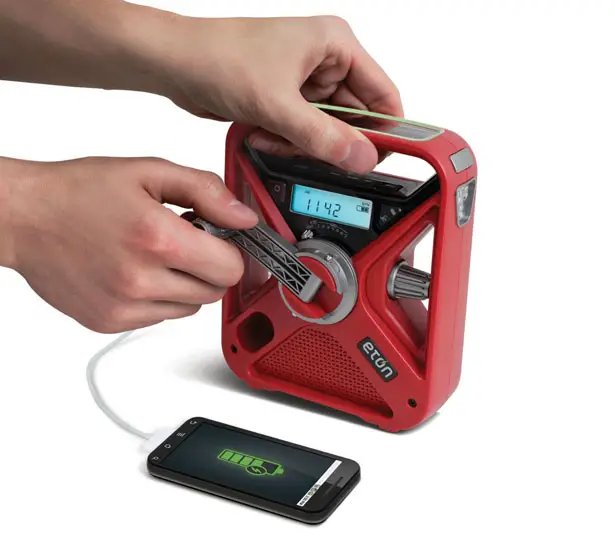 *Some of our stories include affiliate links. If you buy something through one of these links, we may earn an affiliate commission.