A spy under the sea, this is what Espy 360 ROV (Remote Operated Vehicle) all about. It monitors marine environment through underwater observations. This concept device will revolutionize the process of underwater survey process, instead of using human diver, this little gadget offers more effective, reliable, cheaper, safer, and causes much less disturbance to the natural environment.
Currently there's no competitor for ROV since all marine surveys available are using only single forward facing camera with unstable light. Espy 360 ROV has been built off a foundation of field-proven ROV technology with great adaptation to suit its operating environment.
Designer : Dale Wakeham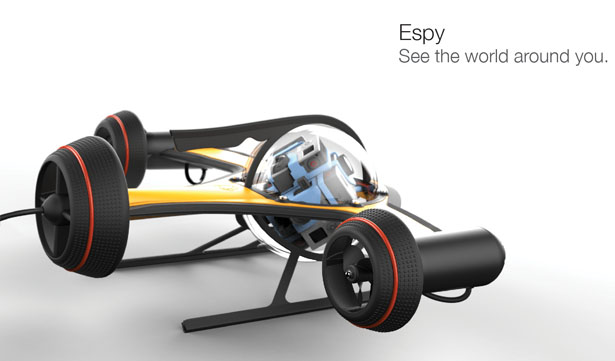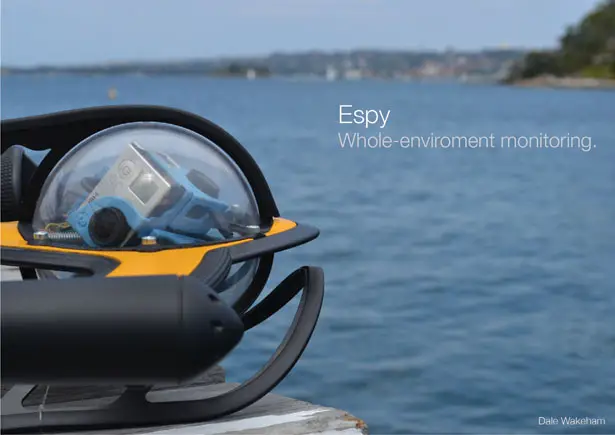 Featuring wing design along with tilting rotors and a self-leveling gyro that allows Espy to remain controllable even in harsh conditions. There are 6 GoPro cameras inside this device to enable "Google Street View" style, you'll get to view full environment, 360-degree video recording in a dry, warm, and cozy place then comfortably analyze the data once ashore.
The rugged design comes with protective cage, bumpers, and easy to grab handle, thus, making this device simple and dependable ROV during deployment, use and recovery.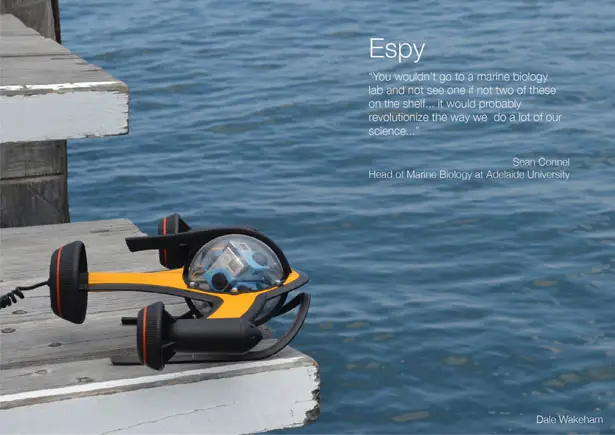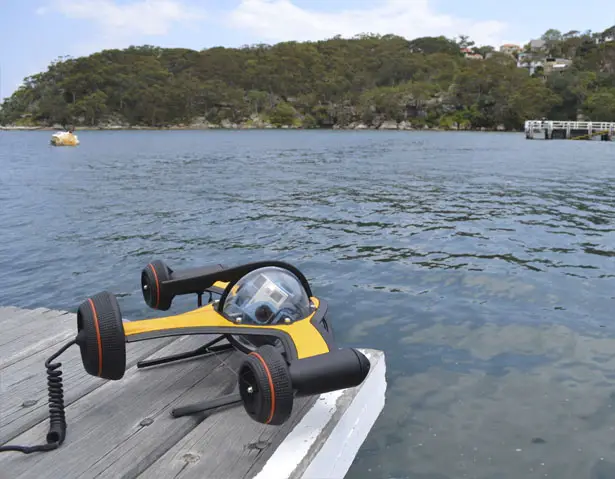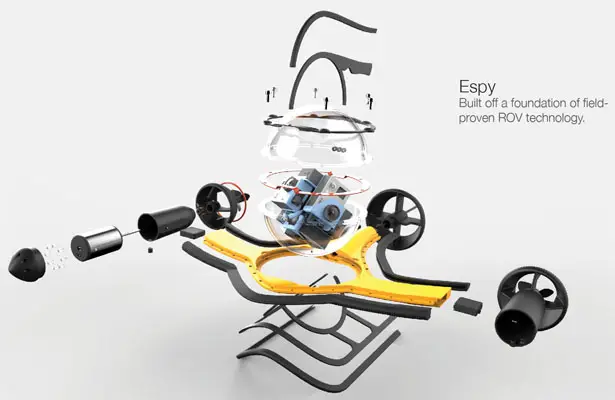 *Some of our stories include affiliate links. If you buy something through one of these links, we may earn an affiliate commission.