Epiphyte Pavilion can travel around the world as an example of ecological building that features modern aesthetic design architecture. It's a modular summer pavilion which has been developed to be easy to deconstruct as well as transport. This pre-fabricated building is designed to have zero carbon emissions, it collects energy at daytime from the sun and utilizes it as projection at night. The designers want to demonstrate how this building takes advantage of its green and urban surrounding while providing an interesting space for the public such as art installations or exhibitions.
Designers : Marvin Bratke and Tor-Magnus Horten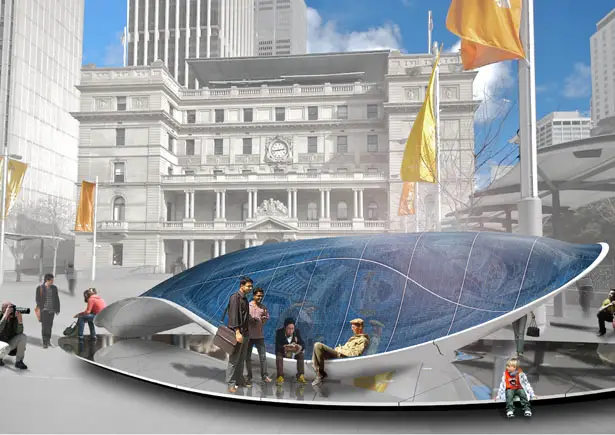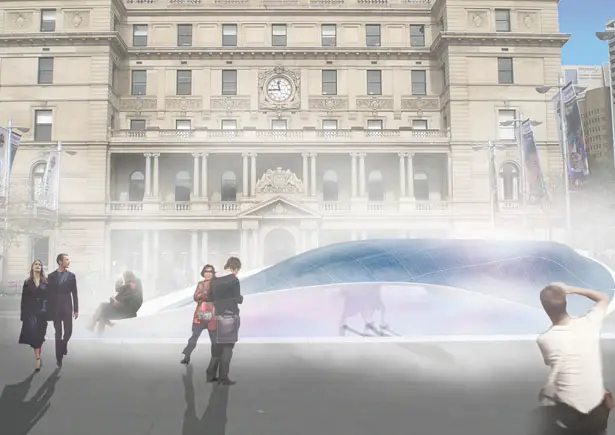 The shield of Epiphyte Pavilion is covered by TiO2 nano layer that reacts to ultraviolet rays to reduce any air pollution for better and healthier air around this pavilion. Aside from providing shade structures, Epiphyte is also able to cool down its surrounding. Rainwater is collected at 3 lowest points of the construction, this water is then filtered, cleaned and vaporized. The foggy ambience is created by the built-in media projection, completed with sound and smell to attract people to gather around and interact with each other.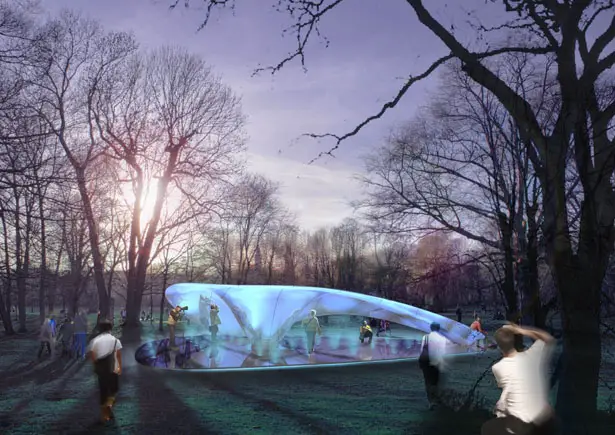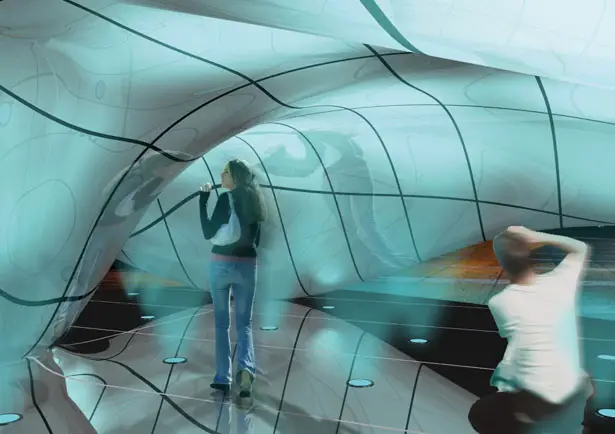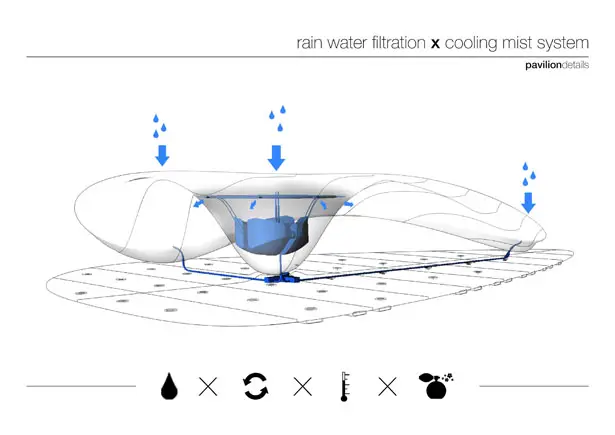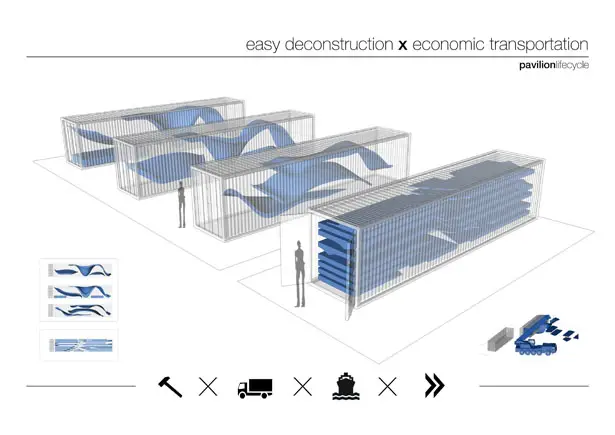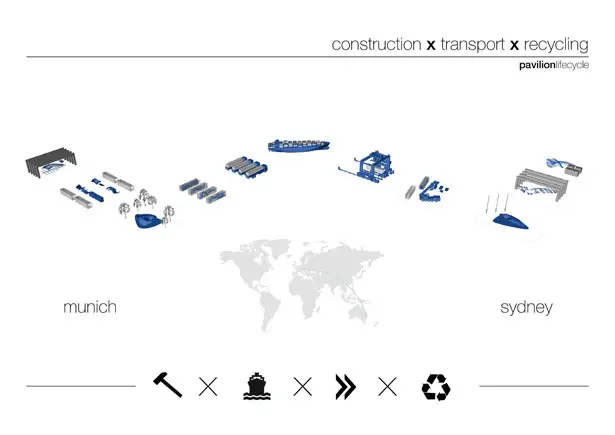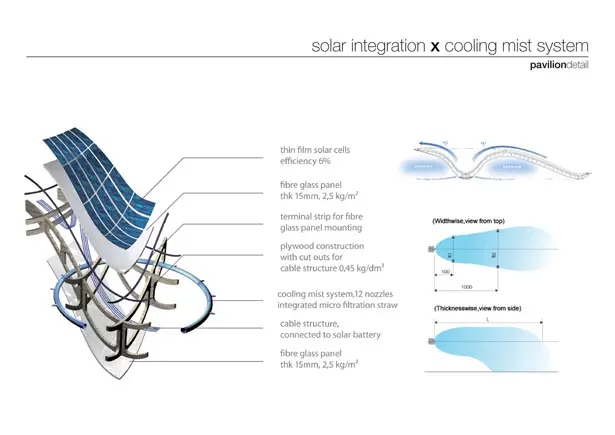 Click above image for bigger view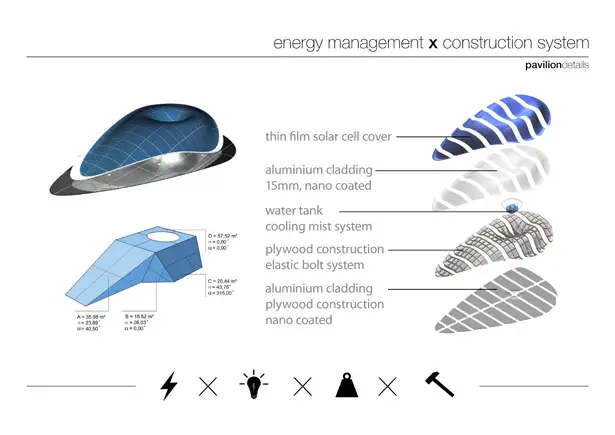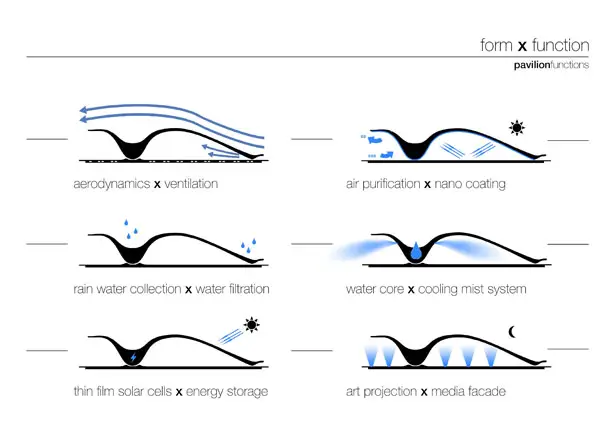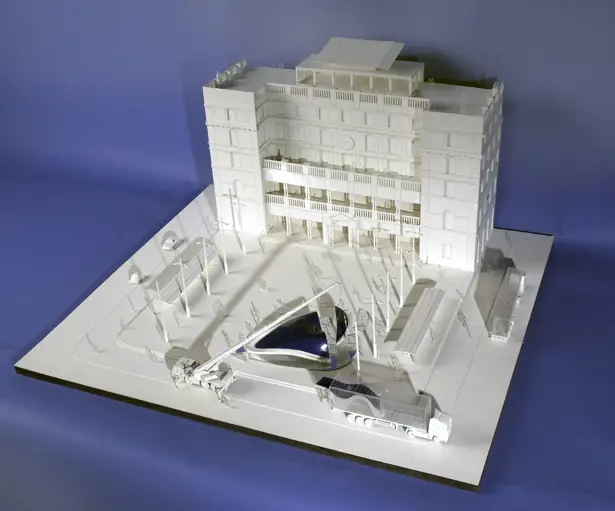 *Some of our stories include affiliate links. If you buy something through one of these links, we may earn an affiliate commission.