If you're looking for revolutionary running shoes, you might find Enko Running Shoes can answer your challenge. The company promises these shoes would add smoothness and power to your running, also better comfort. It kinds of remind us to Adidas Springblade.
It's a ground breaking shoe design that keeps all energy in your step by bringing you forward. With conventional shoe, when your foot hits the ground, energy is dispersed and lost, but with Enko, it returns energy with every stride. The unique mechanism of these running shoes adapt to the weight of the rider, thus, preventing injuries while providing total comfort. It is designed by Christian Freschi, a passionate runner with great knowledge in metal engineering, he has developed dozens of prototypes through 12 years of extensive research.
Designer : Christian Freschi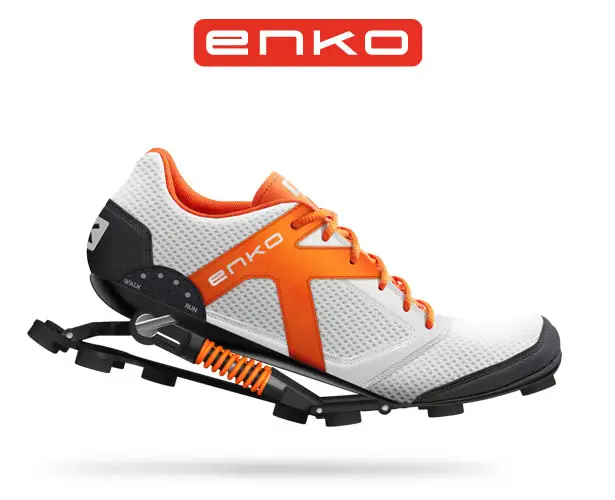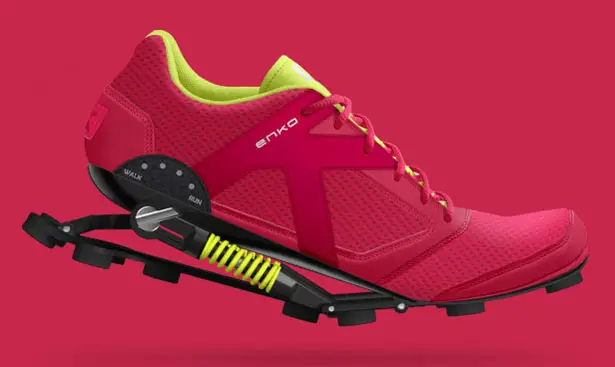 Enko running shoes offer unique shock absorption that you won't find in other shoes. Any impacts are deadened, giving you smooth sensation while running like never before. The optimized stride allows you to run effortlessly longer and reduce fatigue, these shoes adapt to all running styles, so anyone can wear them. Since Enko stores up energy, it gives back when you lift your heel off the ground, running becomes efficient and easy. You can easily switch from walking to running position with a single click.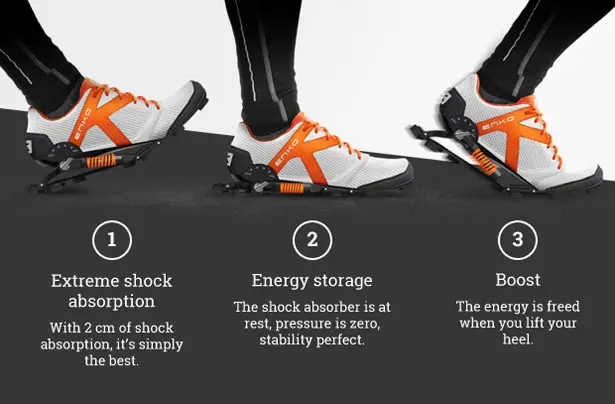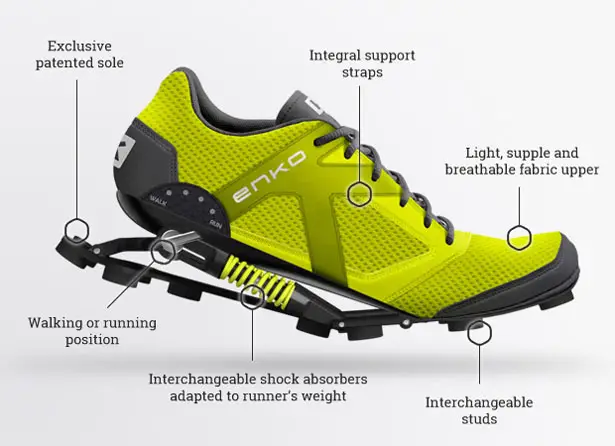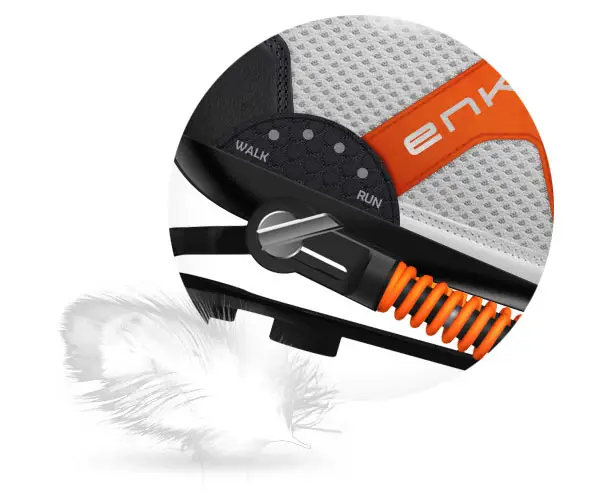 *Some of our stories include affiliate links. If you buy something through one of these links, we may earn an affiliate commission.