"Endlesstime", as the name suggests, is a never ending watch designed to represent the endless quality of time. The design is quite simple and clean for any user. The watch is made up of semi-transparent plastic which can be straightened if not tied up on your wrist. The watch is very flexible due to the magnets concealed in the band and it can easily fit on any wrist comfortably. Designer has given a twist in the middle of the watch for reminding the symbol of hourglass. The twist also shows the division of the hour and minute displayed on the clock. Also, there is no need for batteries as the clock receives satellite signals and automatically tunes the watch as per current time zone.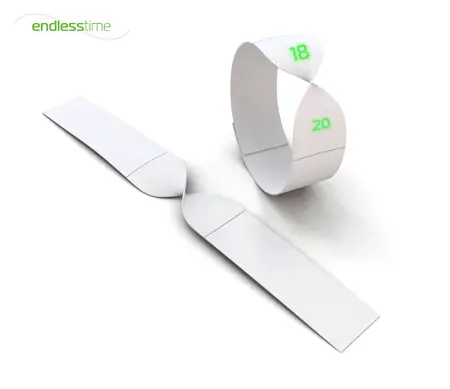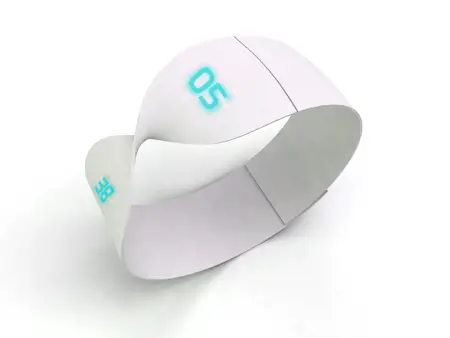 Alexey words about his design:
A conceptual project for a wristwatch, Endlesstime has been designed in the form of the Möbius band to symbolise the infinite (or endless) quality of time.
Endlesstime is a continuous band without knobs and buttons. It does not require the tuning of time or the changing of batteries. A receiving device in the clock face receives a satellite signal and automatically tunes the watch to match the time in the current time zone. The battery is automatically charged using the kinetic energy made by movement.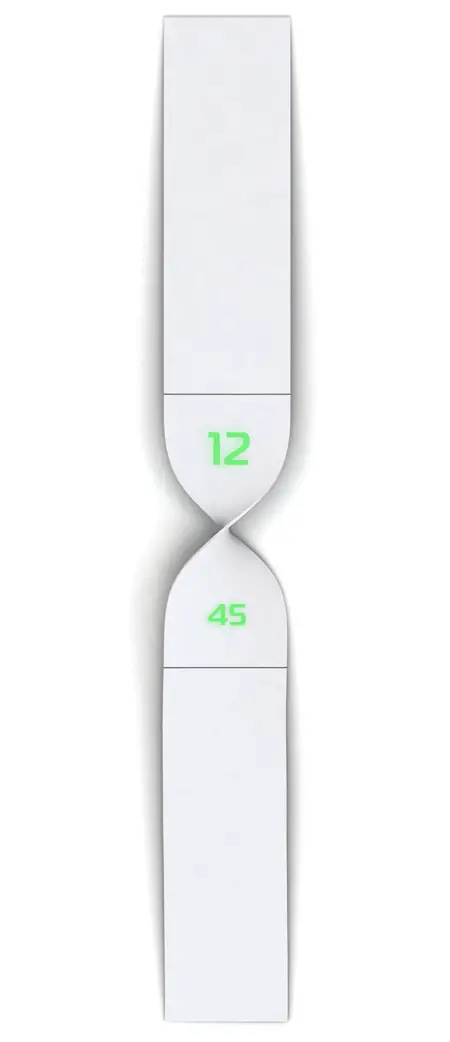 Designer : Alexey Bykov
*Some of our stories include affiliate links. If you buy something through one of these links, we may earn an affiliate commission.