A giant glass flask stands at Millennium Library Plaza, and no, this is not some statements made by crazy scientists. It's actually a beautiful Emptyful sculpture, created by Pechet Studio as part of Winnipeg's Public Art Program. We saw this object from Lumenpulse, we thought hey … who said science can't blend well with art? This project won an international competition to create public artwork to live up the center of the city. Measures 35-feet high and 31-feet wide, this structure is equipped with RGB LED luminaries (thank you to artist Bill Pechet and lighting co-designer Chris Pekar of Lightworks) which are embedded into a beam that light up a curtain of water along with lighting fog.
Designer : Pechet Studio
Photography by Gerry Kopelow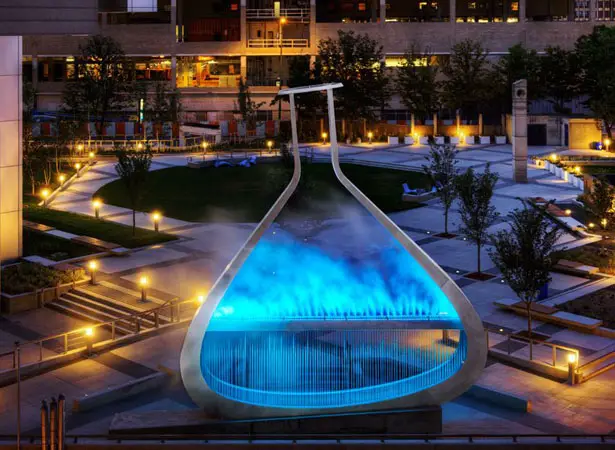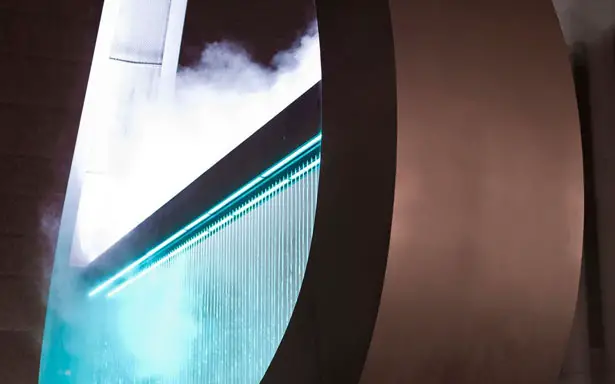 Emptyful sculpture
costs more than half million dollars in order to create this
artwork
, funded by the Canadian government and the city, this project represents the idea where something empty can also be full at the same time. Just like when you visit Winnipeg for the first time, you might think it's empty and open, but in reality the city is full of creative energy.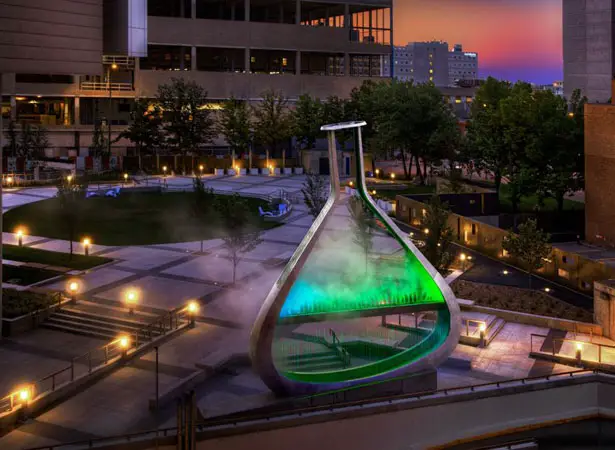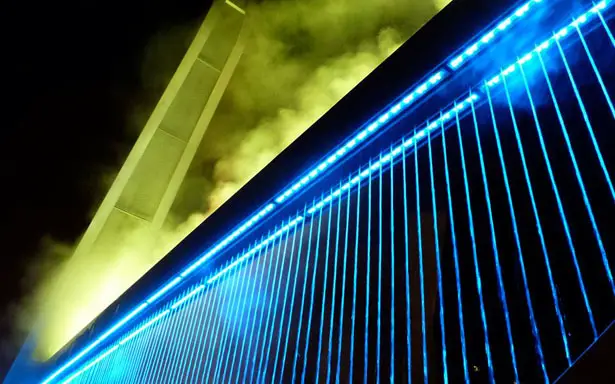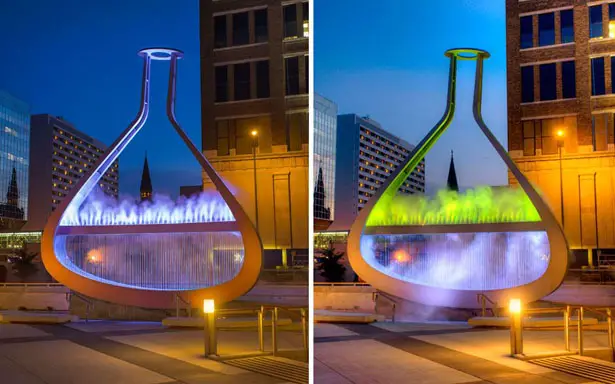 *Some of our stories include affiliate links. If you buy something through one of these links, we may earn an affiliate commission.