EMBRACE Autonomous Vehicle, a futuristic concept car designed for Interior Motives Award 2015. It's a driverless vehicle that offers much safer and better road management for our future. In the year of 2040, there are high probability that 75% cars are self driven in smart cities that coexist with human centric environment, creating harmonized colonies of human beings where architecture has helped to shape the transport system.
Accidents might become a thing of past thanks to networked mobility. We would enjoy the era of autonomous cars where they are connected to each other, giving us stress free rides inside vehicle with better safety and more efficient traffic flows. As the car has grown from driver oriented to automatic, the driver now becomes a passenger in the car. Embrace concept car features minimalist design to provide more scope for improvement in in-shell atmosphere without distraction from complex surfaces. The main design aims to reflect that this vehicle is driverless. The structure of car consists of power train that is attached to the shell in a unique manner to provide advantage of full glass house to the passengers. The main structure comfortably accommodates up to 6 people designed in space efficient manner to provide best lounge atmosphere.
Designer : Aishwary Prakash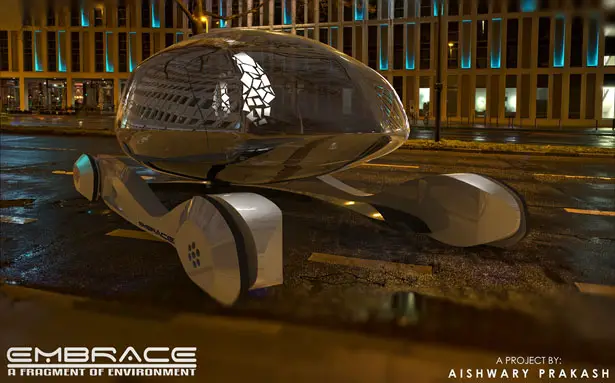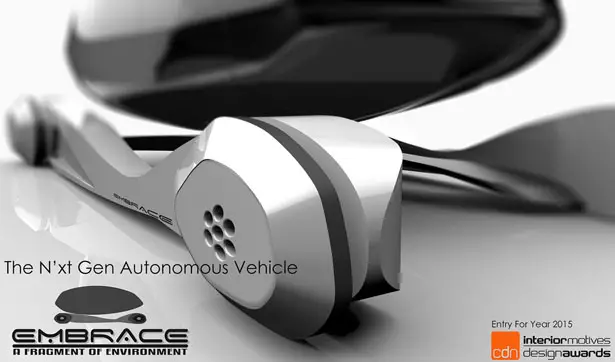 The outer surface of shell acts as secondary interface for all necessary around-human interface using breathable smart glass. By the help of breathable smart glass, it creates a new experience when user wants to feel the fresh air when the car is moving. The user before entering in the vehicle can feed his/her preference, assign predefined routes and in-shell atmosphere.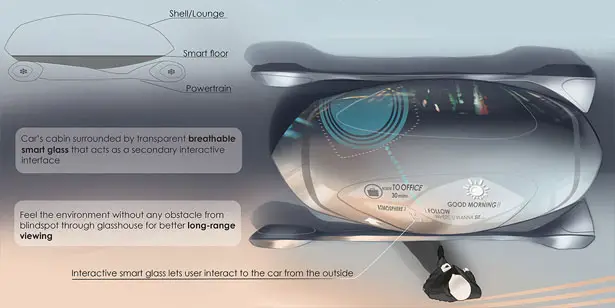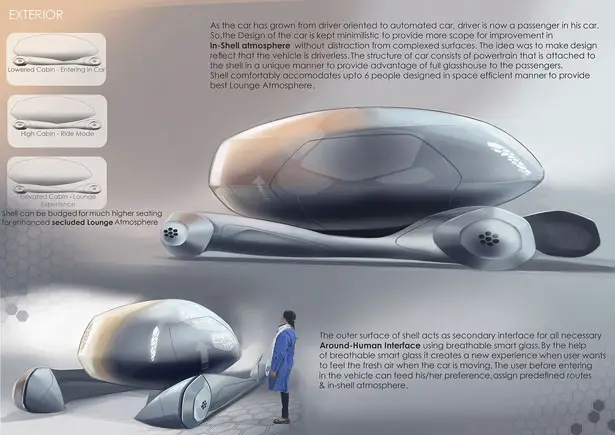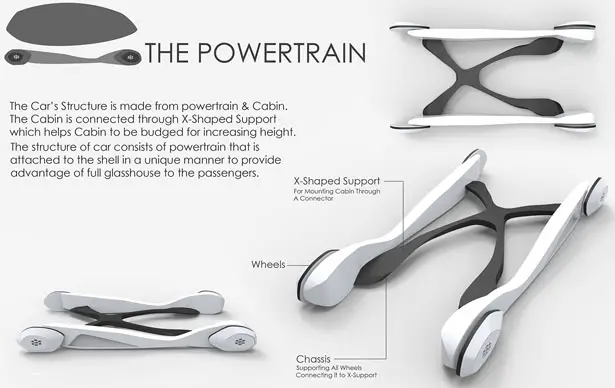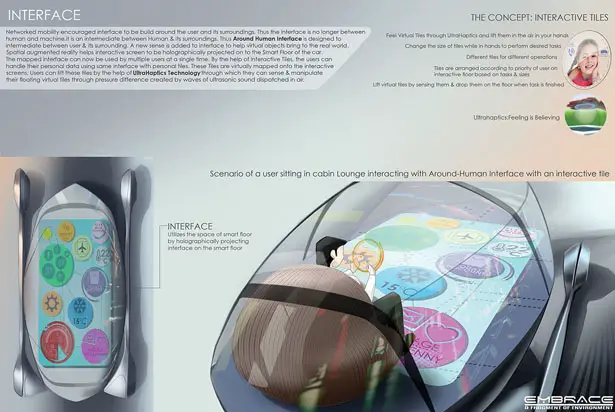 Click above image for bigger view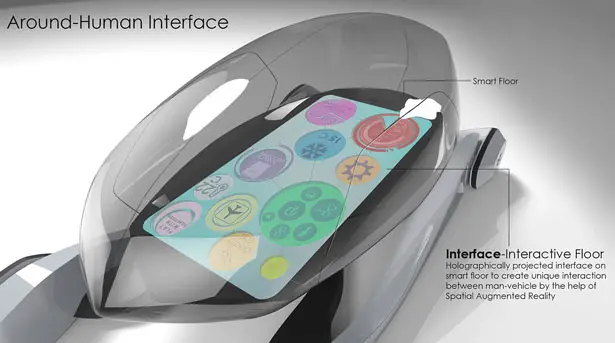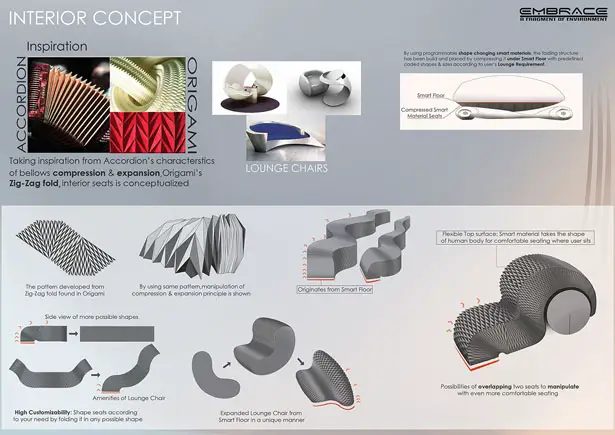 Click above image for bigger view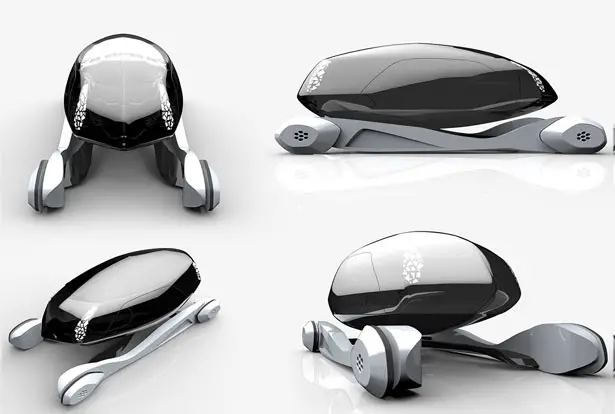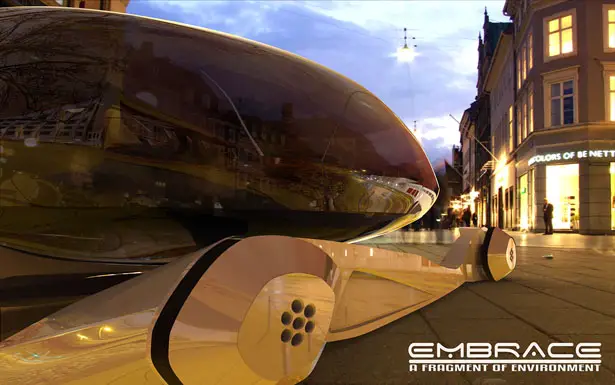 *Some of our stories include affiliate links. If you buy something through one of these links, we may earn an affiliate commission.