As the result of the challenge made by Electrolux to the students at the Domus Academy in Milan, the concept of Future ReSource Kitchen has been unveiled. Design Manager at Electrolux, Bruno Lizotte revealed saying to resource is to re-generate, remix and relax. The ReSource concepts by Electrolux include sustainable thinking as well as cultural reference points, both being an increasingly crucial issues for product design since our planet's resources vanish and our changing habits as well as lifestyles are fed by ethnic influences in our pursuit for novelty. The nine key concepts future ReSource kitchen includes, Kinetic Efficient Water Appliance, Aeolus extractor fan by Chi Rong Hsu, CLEAiR air purifier by Ariadna Tellez Rossell, Breathe kitchen appliance by Beyza Dogan, Chefiamo virtual cookbook by Jervis Chua, Wine by Jung Kun Choi, Celcius by Marcela Vanesa Céspedes, and Fulcrum contemporary system of furniture plus kitchen appliance by Surbhi Singhal.
1. KEWA (Kinetic Efficient Water Appliance) by Pietro Russomanno, Italy
KEWA is a an air pressure cleaner that saves water, time, and energy. Water is directed through kinetic jets to create a 'water-blade' capable of cleaning a single plate or pan in one sole stroke. There is also a hand-held cleaner to remove anything that may have been left on the plate or cooking vessel in advance.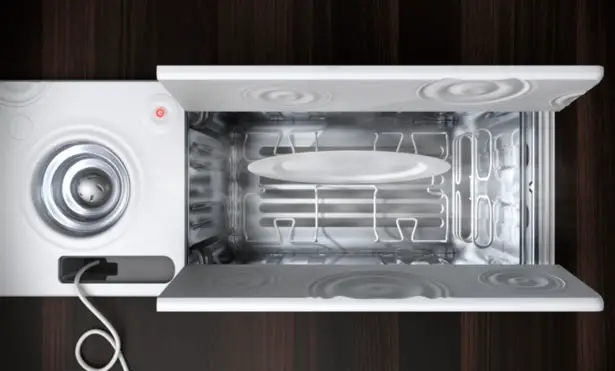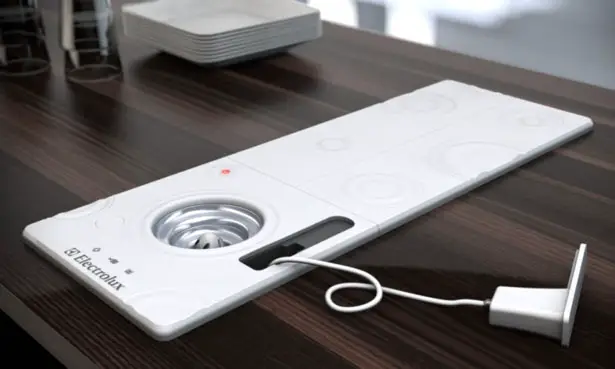 2. Aeolus by Chi Rong Hsu, Taiwan
Extraction Meets Storage – AEOLUS is an extractor fan that efficiently removes odours from the entirety of a room. Chi Rong Hsu was specifically looking for a response to manage wok cooking within an enclosed space but this solution is applicable in many scenarios and maximises space by accommodating utensils and assorted tools that can be hung from the frame. Simple, smart and effective!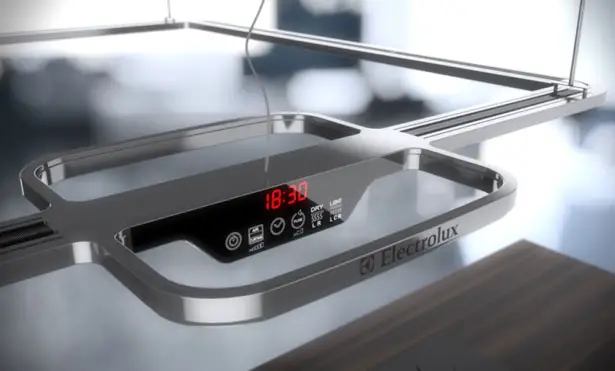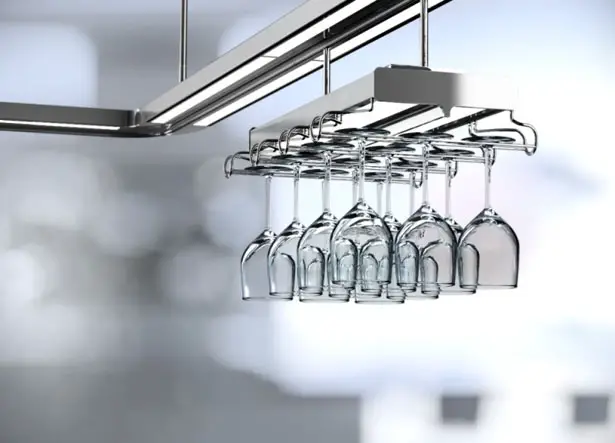 3. CLEAiR by Ariadna Tellez Rossell, Mexico
CLEAiR is an air purifier that provides automatic status updates about the condition of air in your home providing a cleaner and healthier place to live. The three separate table mounted cleaners (shown above) can also be used for general cleaning in a hand-held position.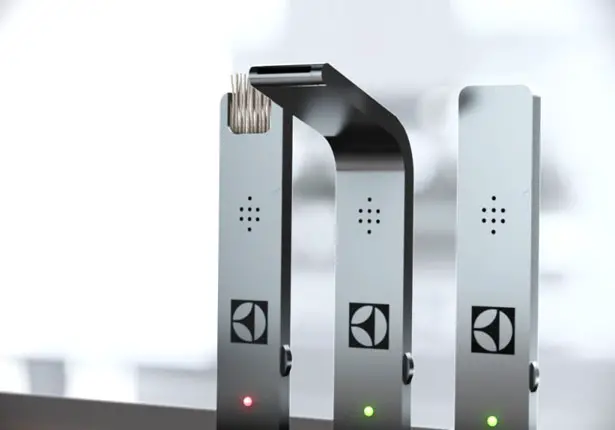 4. Breathe by Beyza Dogan, Turkey
Breathe is a living kitchen appliance that literally 'breathes in' air pollutants through ionization. A clean kitchen environment is complemented by ambient light that follows the natural cycle of the day making the appliance visually appealing and providing a sense of harmony in the home.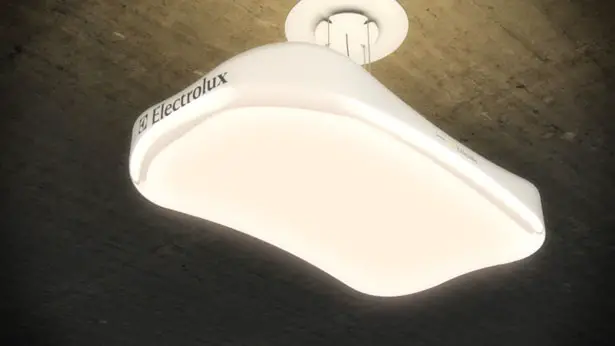 5. Jumble by Zahira Ivelisse Crespo, Puerto Rico
Induction cooking with a twist – Jumble is a flexible set of induction cooking plates that allows easy transfer of cooking vessels to different temperate zones. A remote control operates the three cooking zones and frees up valuable counter space.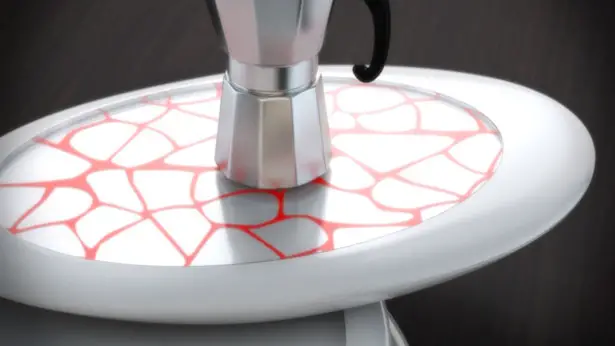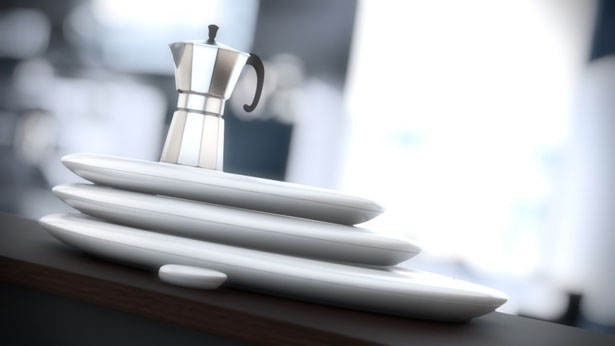 6. Wine by Jung Kun Choi, South Korea
'Wine' brings an aesthetic dimension to wine collection and storage. The wall mounted showcase displays the bottles whilst maintaining their optimal temperature. There is also a cabinet to chill and store suitable foods served as a part of the taste experience.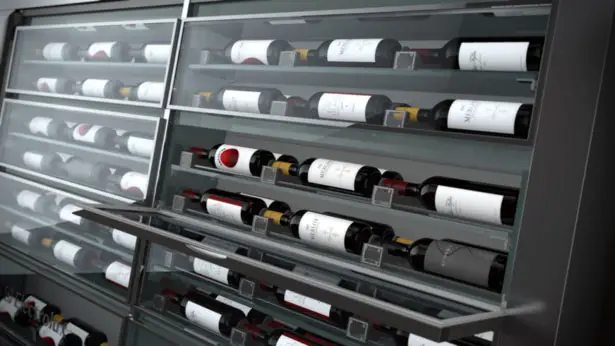 7. Celcius by Marcela Vanesa Céspedes, Argentina
Celcius – Recycling Kitchen Waste. Celcius is a kitchen waste disposal and recycling appliance. Enzymes break down organic waste creating energy that is sent to containers linked by conductive pipes that can be used to heat small appliances in the home.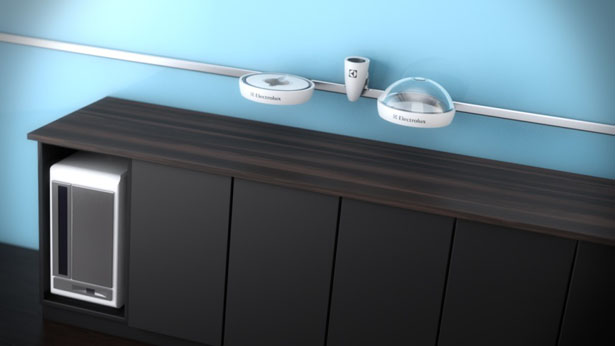 8. Chefiamo by Jervis Chua, Hong Kong
'Chefiamo' is a virtual cook book that assists, guides, inspires and maintains cooking traditions through the projection of recipes. A hologram, programmed to appear like a friend or relative is projected on to a counter top to help you through the cooking process, making it easier to recreate mum's special recipes. An interactive glove measures progress e.g. weight of ingredients and facilitates updates.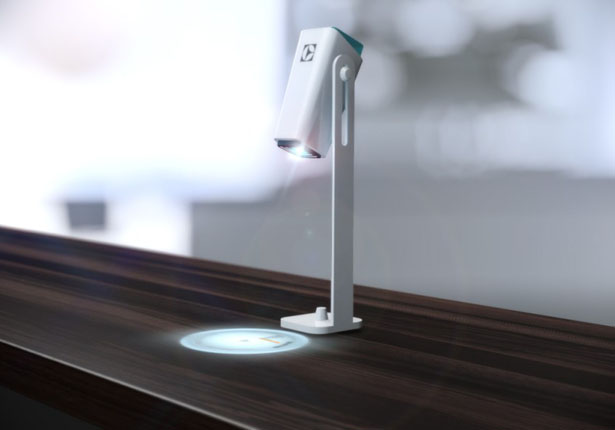 9. Fulcrum by Surbhi Singhal, India
Fulcrum is a modular system of furniture and kitchen appliance. As it is fully adaptable to your space (it can be built up as necessary) it allows you to store, cook and eat no matter the size of your living space.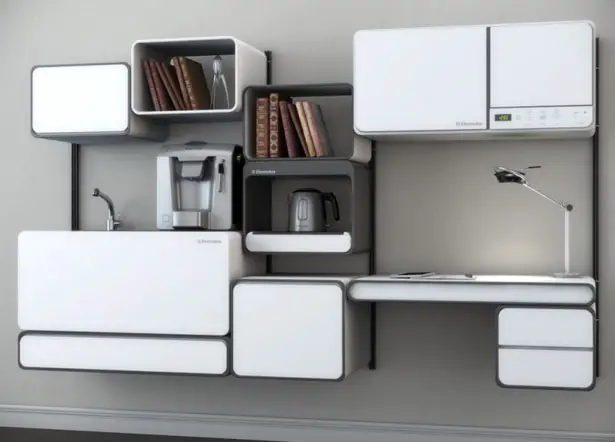 *Some of our stories include affiliate links. If you buy something through one of these links, we may earn an affiliate commission.