ELBOW is a concept cassette player that aims to bring back archaic medium of music next to you. In this 21st century, audio cassette has been replaced by more convenient digital formats, they also successfully make all physical media outdated and slowly, extinct. However, there's still a niche audience willing to appreciate the tape medium with all its flaws and intricacies. There's a tactile intimacy that you can only get with physical formats, that's the motivation behind this project.
An audio cassette might look like just an ordinary everyday object, but it is actually a cultural icon. All 80s-90s kids would still remember this iconic object, sweet memories of mixed tapes and Walkman. ELBOW exposes cassette to the mechanical motion, creating fresh user experience where the cassette plays itself.
Designers : Andrius Žemaitis and Marius Paulikas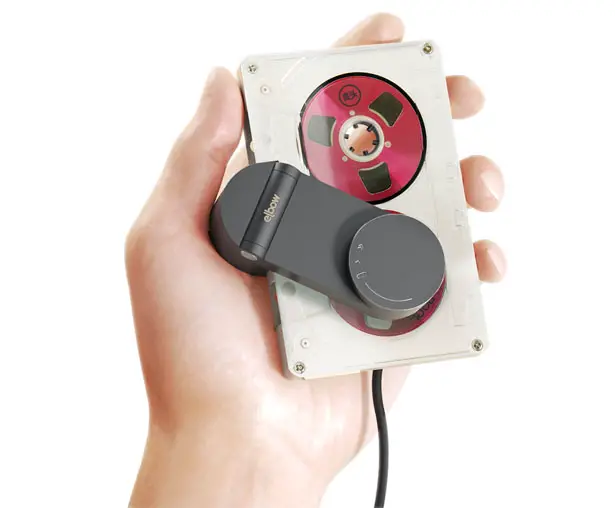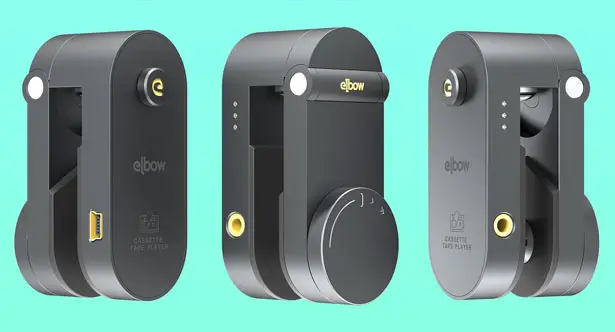 ELBOW works by using a single pulley to drive the tape, it maintains constant playback rate where the speed is tracked by optical sensor and used as a control parameter for motor adjustment. There's an optical sensor that would track the tape surface movement.
This concept cassette player features biaxial arm, it rotates in two directions upward and sideway motion. The upward motion allows the insertion of a cassette while the sideway motion allows you to manually switch the playing direction. This arm works similar as a tonearm of a vinyl record player.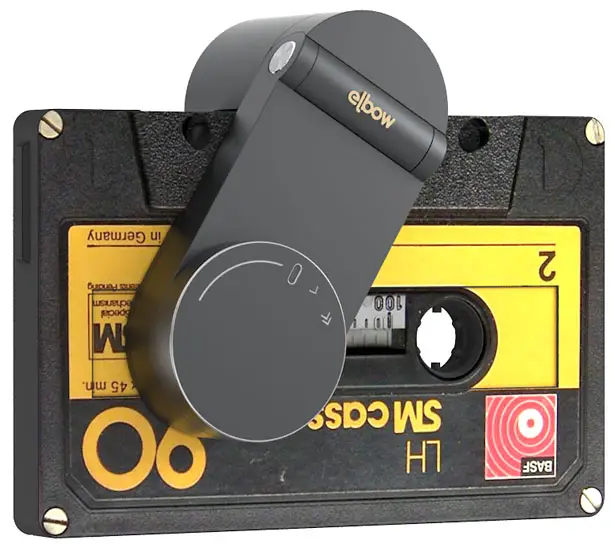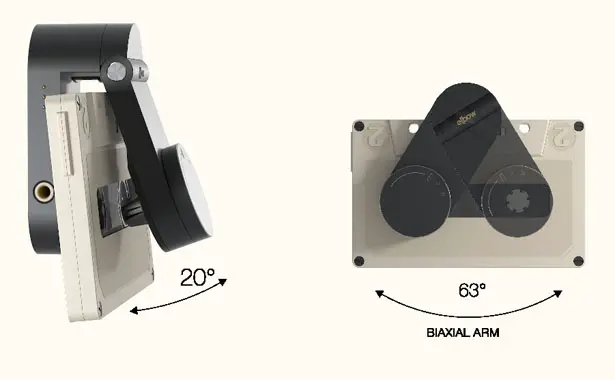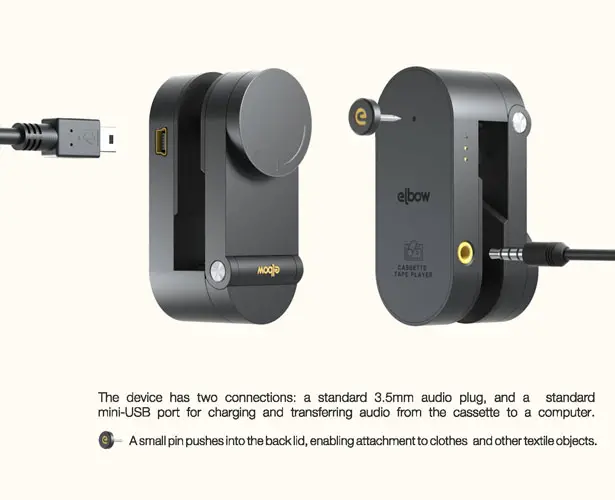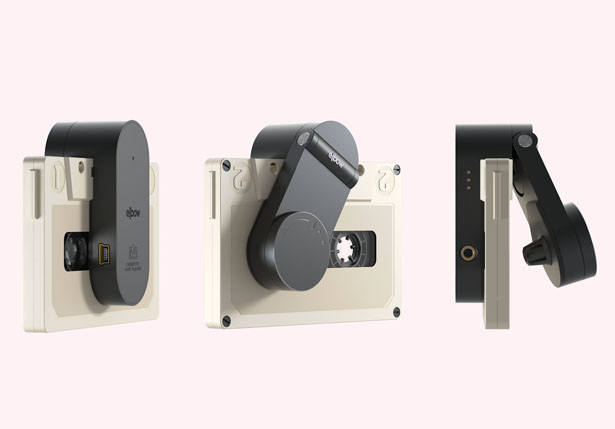 *Some of our stories include affiliate links. If you buy something through one of these links, we may earn an affiliate commission.