Made of recyclable plastic, Eilo Teriyaki Furn is a modern tabletop grill with adjustable frame. This design prioritizes the functionality of the product, it is designed with rotating shafts on its support rods on both sides of the baking lamp. Inspired by the idea of enjoying seaside during the holiday, having fresh meat and seafood roasted under strong roasting lights would remind you of sunbathing by the sea, conch, and stones under the sun and enjoy cool sea breeze. The overall design of this grill wants to remind user of being in a beach vacation, it's a simple home appliance that uses simple design elements to bring our subconscious associations with calmness and holiday mood.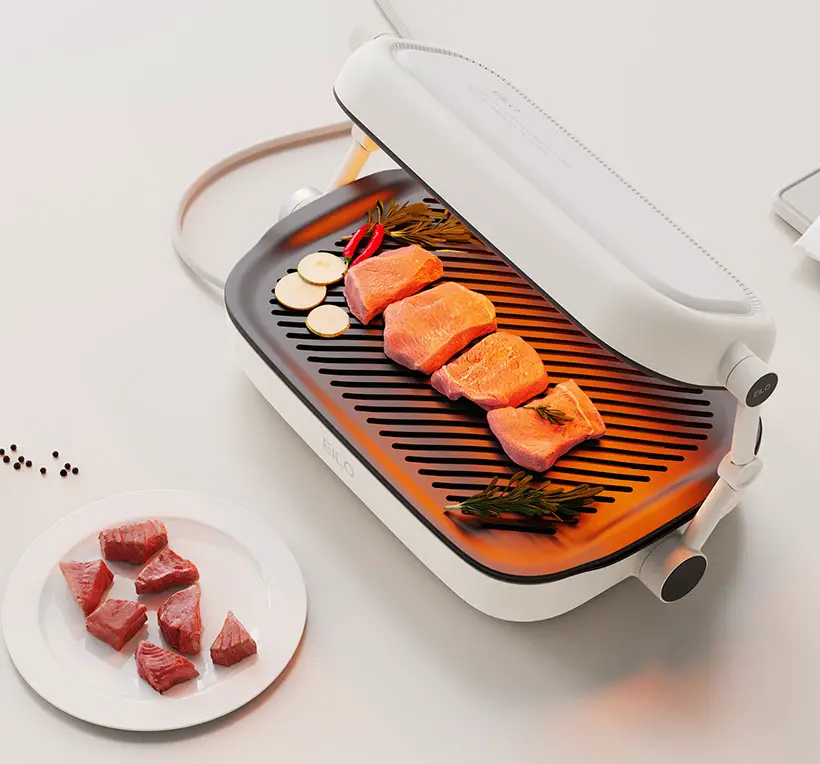 The roasting lamp tube of Eilo Teriyaki Furn uses mature graphene heating tube, it ensures the barbecue temperature reach higher requirements and reduce oil fume. The pan is coated with non-stick coating, it is easy to clean and allows for roasting process even better. Designed by Xinhuan He, Aodong Li, Wenjie Nie and Simiao Liu, the infrared lamp can be adjusted to suit your need, the compact size also makes it easy to store when not in use.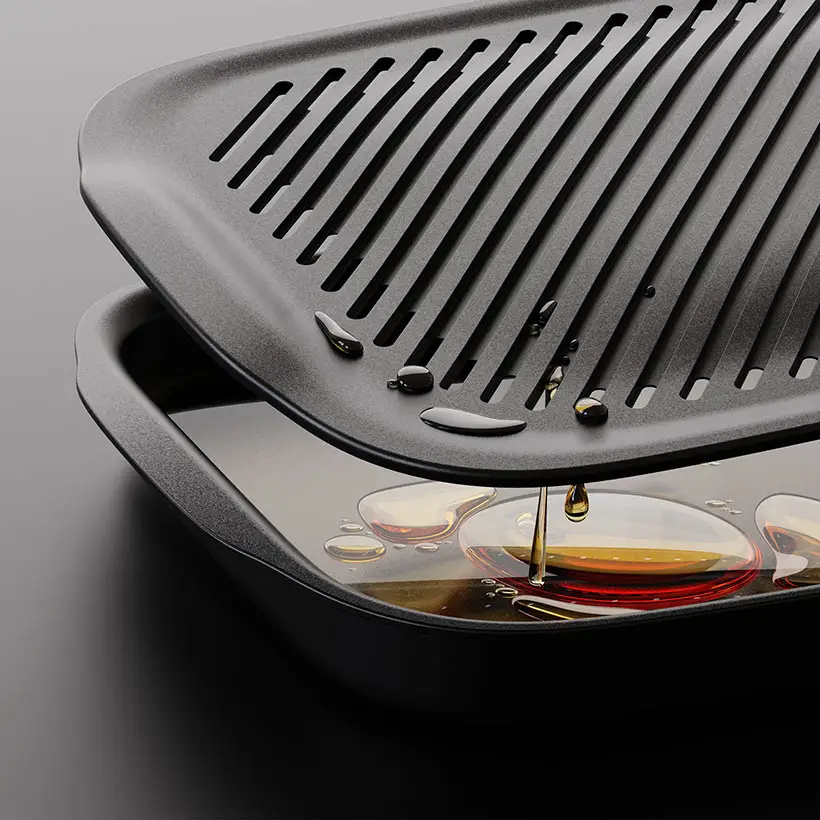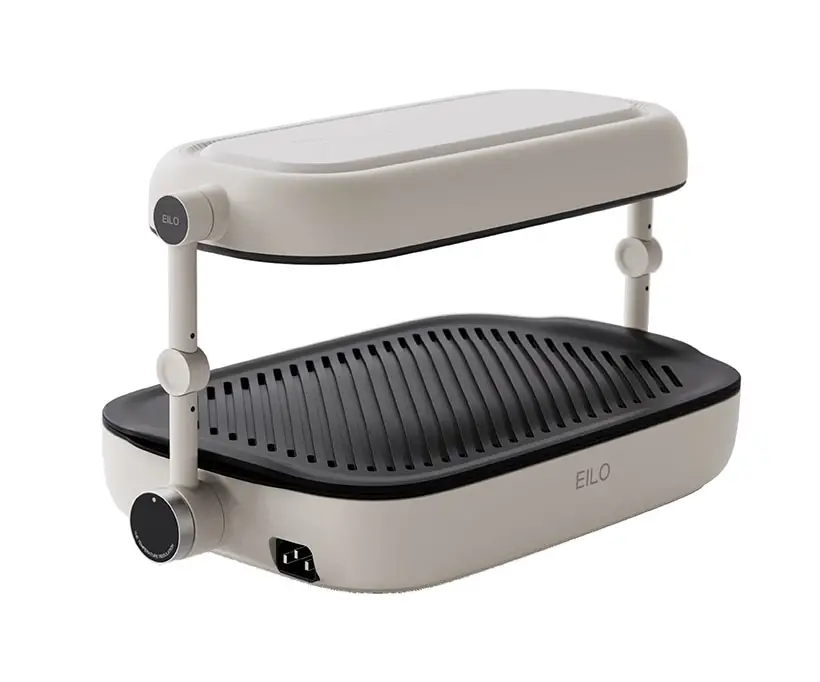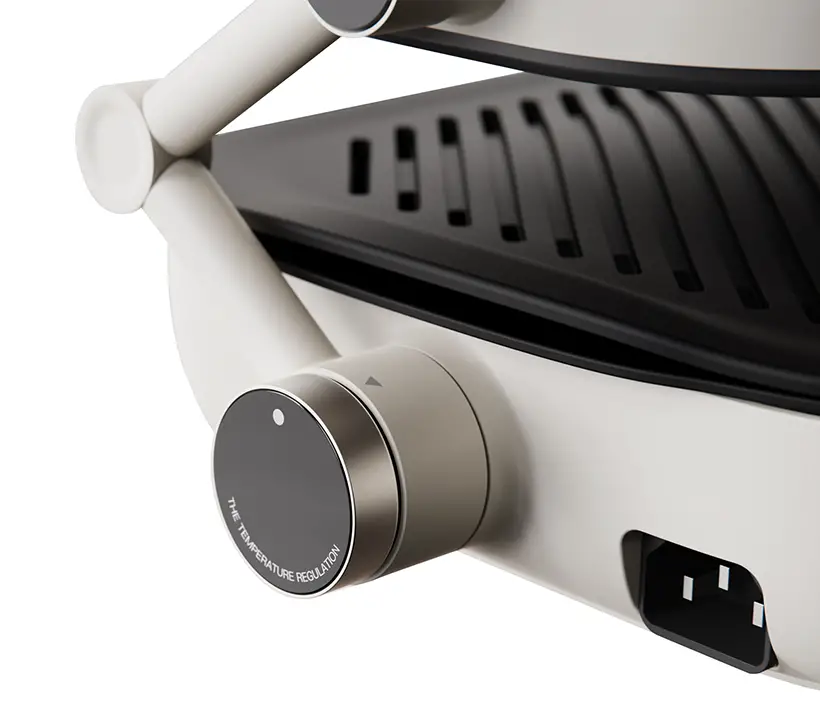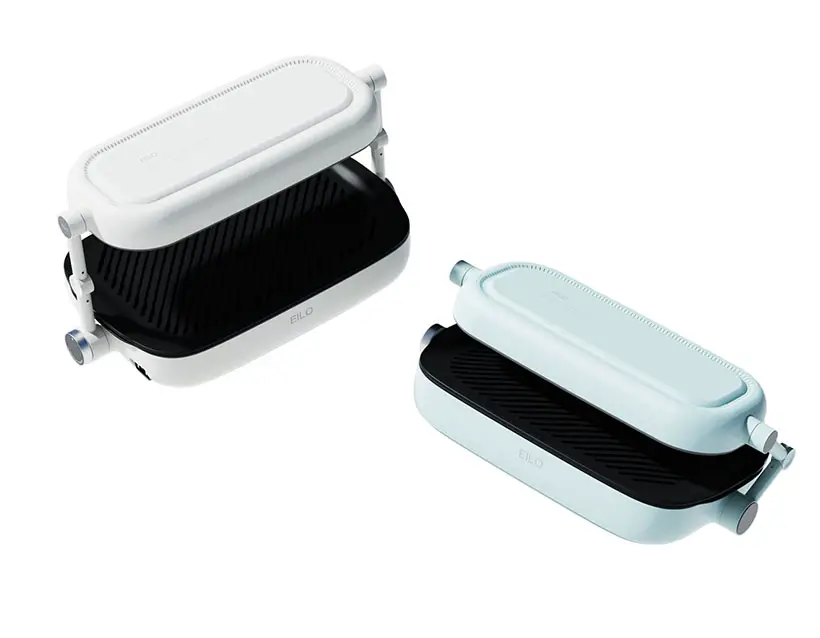 *Some of our stories include affiliate links. If you buy something through one of these links, we may earn an affiliate commission.