eFOLDi is an award-winning design that offers you 3-in-1 eScooter unit, even Sir Richard Branson calls it a "Folding Magic". It's a brilliant invention, world's lightest and compact folding electric scooter that transforms into a chair or a wheeled suitcase in just seconds. User can travel up to 8mph, yes, it is road legal scooter with a range of up to 14miles.
Designed and developed in UK, eFOLDi wants to bring you freedom in commuting. Weighing at just 17kg, it is claimed to be world's lightest folding scooter.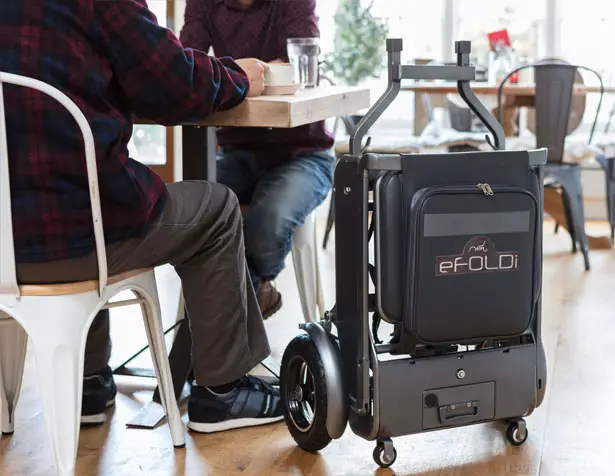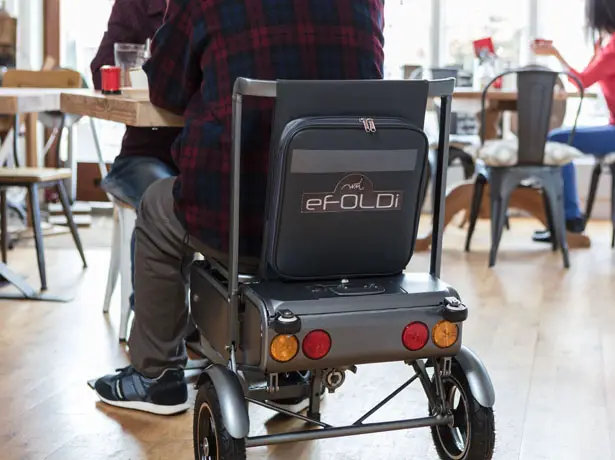 Sumi Wang, co-founder of eFOLDi, explains that this innovative scooter is actually brainchild of her father, Jianmin Wang. In 2012, her dad became disabled and instead of complaining, he designed his own transport. That was when eFoldi born. The smart design provides rider with freedom, pride, and of course fun, the goal was not to change the world, it was just to solve a problem. The result is a ground-breaking personal transport.
eFOLDi's patented folding technology allows it to fold easily and it's compact enough to fit in your car trunk. There are four point balancing system for added stability, it is also equipped with "Far Reach" battery and "FastC" charger. It is fully integrated with SuperPower brushless aluminum motor.
As a collapsible electric scooter, eFOLDi combines durability and range of a mobile vehicle, but it also has lightweight body of an urban transporter. Carrying this eScooter on public transport shouldn't be a problem due to its incredibly compact size when folded.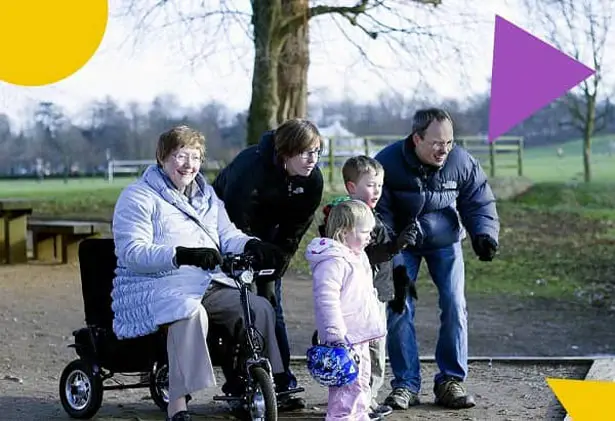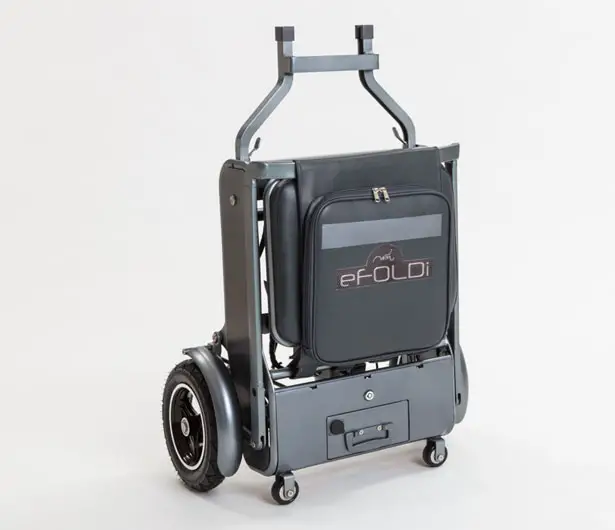 More images of eFOLDi – Folding 3-in-1 eScooter: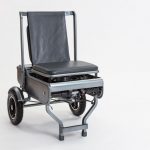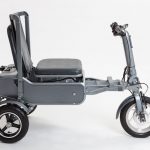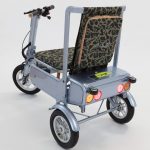 *Some of our stories include affiliate links. If you buy something through one of these links, we may earn an affiliate commission.