Steampunk style pocket watch that you can wear on your wrist. EER Steam-Powered Entropy Watch is a cool watch that actually tells time, so if you're a steam punk enthusiast, you would want to wear this one, cool looking watch on your wrist.
This watch complement your steampunk fashion, you can just walk around in a full steampunk attire without a classic pocket watch, right? Well, here you go, you can give your pocket a break by wearing this watch on your wrist. This watch is made of English pewter, a mix of tin, antimony, and copper, it's free from nickel and lead. Even though it looks like powered by steam, it's actually powered by a battery, you can easily replace it yourself. Featuring "Galvanic Scale" face and magnetic fastening hatch, you don't want to hide this watch in your pocket. The adjustable band fits most wrist. [Buy It Here]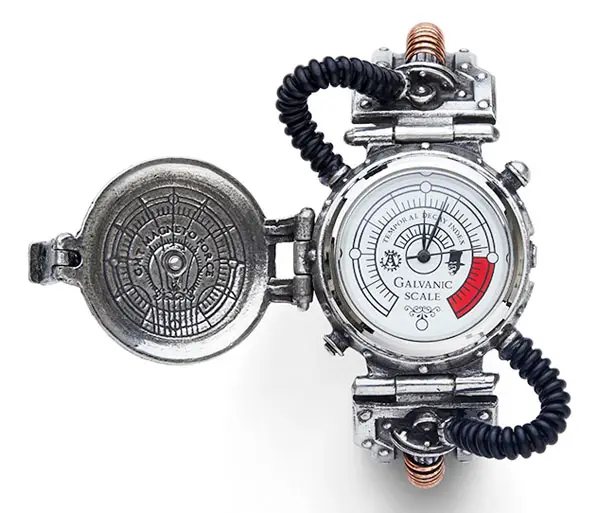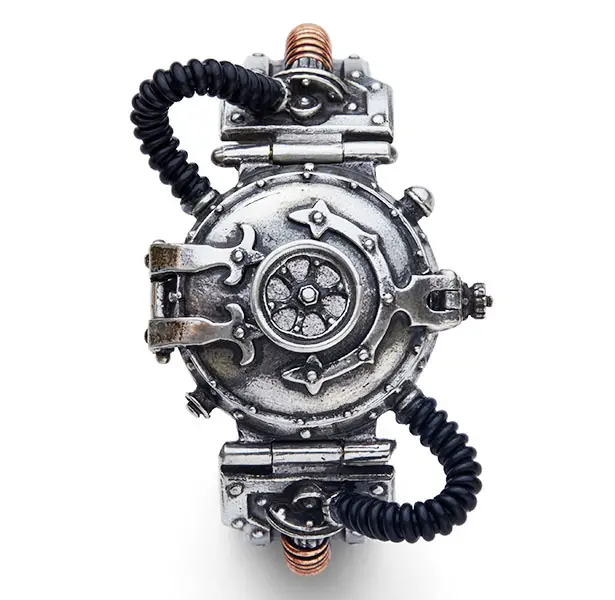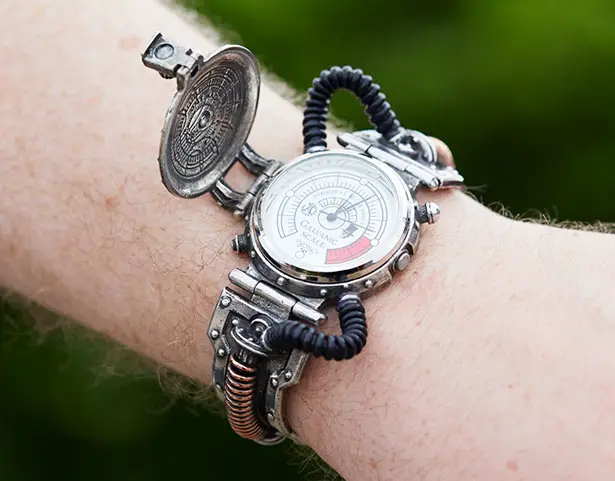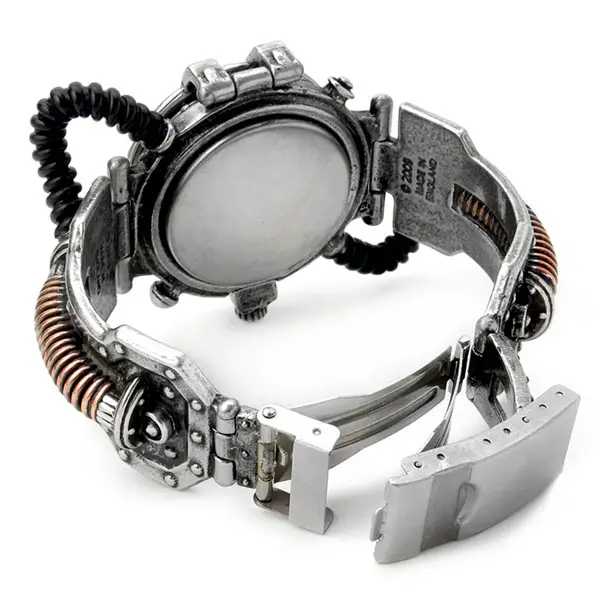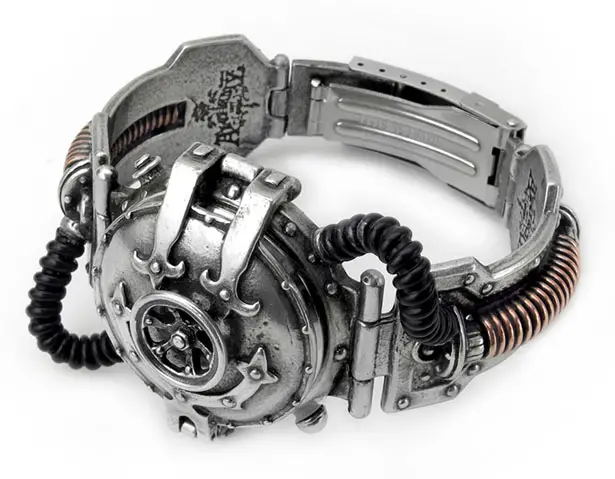 *Some of our stories include affiliate links. If you buy something through one of these links, we may earn an affiliate commission.