In collaboration with Martin Rico, Charles Bombardier has translated his vision into cool rendered images. Ecotranzit is a project of an autonomous urban shipping robot that works together with shipping truck operators to deliver packages. This little robot moves on existing streets, sidewalks or bike paths, depending on the algorithm setup for certain areas.
This robot has been designed as a solution to reduce shipping trucks or courier vehicles in our cities, they take up a fair percentage of the roads, not to mention that they are noisy and pollute our atmosphere with their diesel engines. Ecotranzit offers advanced robotics with artificial intelligence for eco-friendly solution to reduce footprint of those trucks in our streets.
Designers : Charles Bombardier and Martin Rico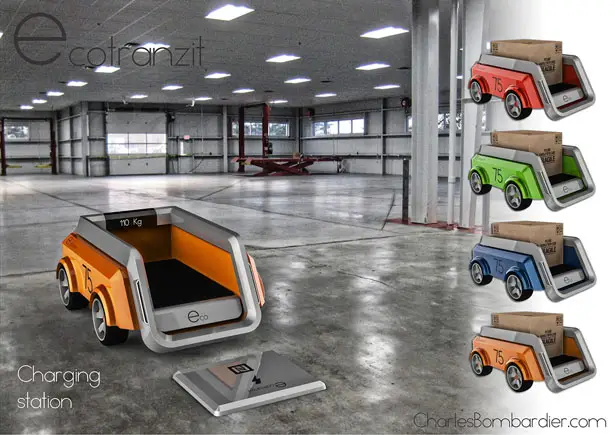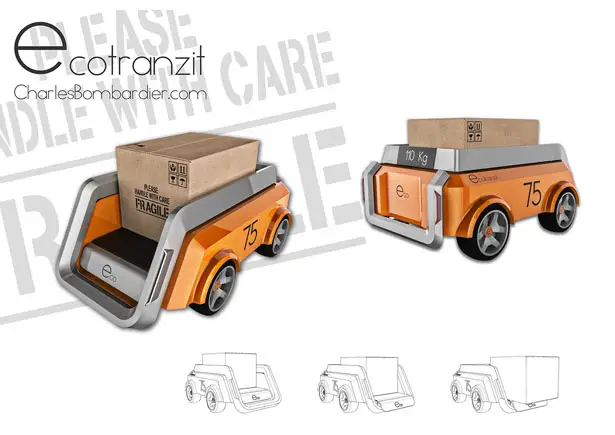 Ecotranzit is a hybrid transportation, powered by a hydrogen fuel cell or a battery pack that can provide 10,000 watt to its 4 wheels. There's fuel cell located at the bottom of this robot or you can make it run using propane gas. The cargo space can be used to carry the item, the rolling carpet is embedded at the bottom of that space in order to deliver the item at the same height of a regular sidewalks. This robot transportation can carry payload up to 110kg or 250 lb. It seems that we are heading toward the future where robots deliver our groceries or any other items, we've seen several concepts about that now.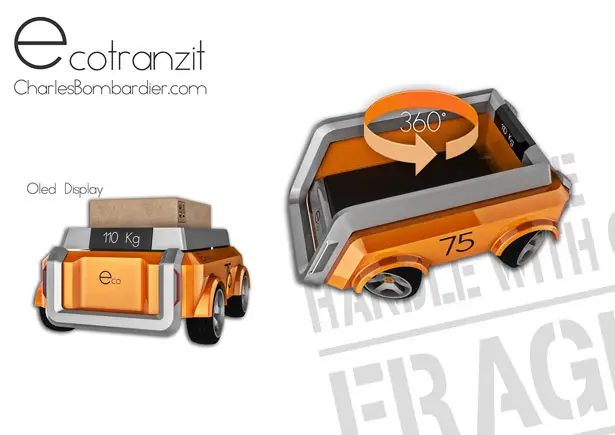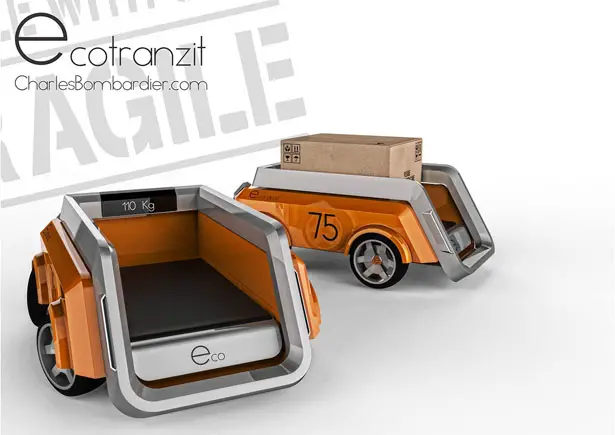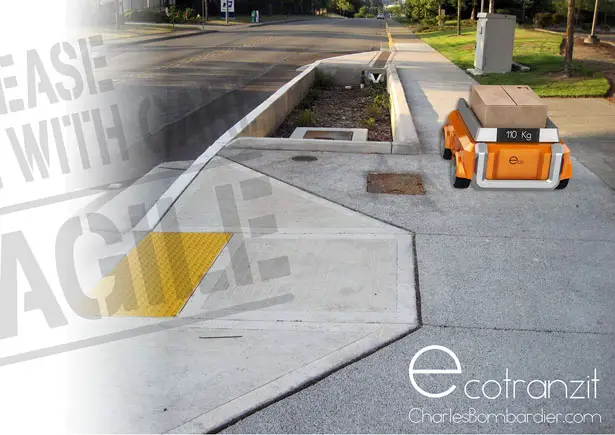 *Some of our stories include affiliate links. If you buy something through one of these links, we may earn an affiliate commission.