I hate coins. When traveling, I usually try to pay everything with coins first to make sure I don't have to carry too many of them in my wallet. You might come across the situation where you have to dig deeper in your wallet to find the exact change/amount. Based on that situation, eCoin was designed.
eCoin is a digital representation of small amounts or coins. The semantic values are derived from existing coins and their graphics. This device is equipped with small LCD display, few buttons, and infrared controls as receiver/transmitter. It runs on coin sized lithium battery. It can provide you with balance, transfer, or received amount information with currency name. To select the right amount of money, user you can use the buttons.
Designer : Abhinav Dapke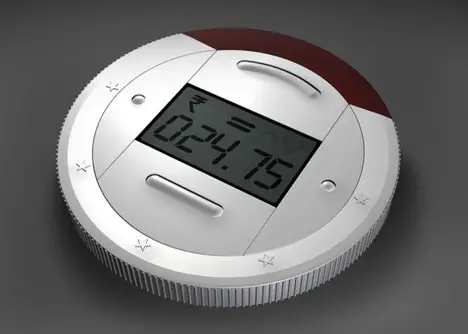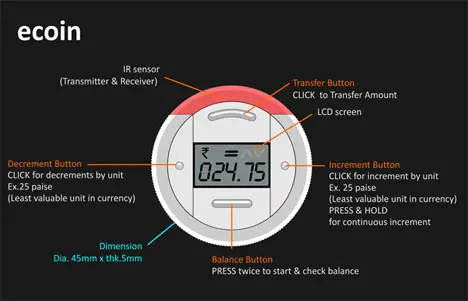 In a small amount payment scenario, the amount receiver and sender, both should have this device. The sender presses the balance button to startand check the available amount in his device. He will then press and hold the increment button to reach desired value. The value increases or decrease in the multiple of least valuable amount (ex. 25 paise), the sender can adjust the amount by clicking increment or decrement button. The receiver starts his device by pressing balance button. Both, the receiver and sender align their devices (IR part), then sender presses the transfer button. The receiver can check the received amount on the LCD screen while sender can check the remaining amount on his device.
This device can be topped-up/recharged at small shops. These shops will have similar eCoin or eCoin box (big IR unit). The user has to pay the desired amount in cash to shop owner to charge their device. Similarly, the user can collect the cash from the shop by transferring funds from their eCoins to shop owner. These devices can be developed for different currency for respective countries.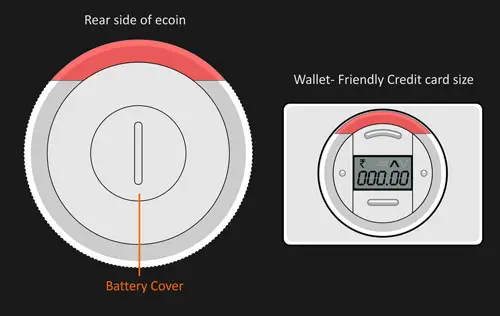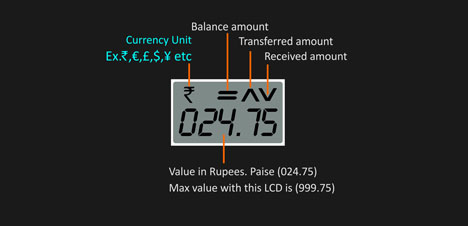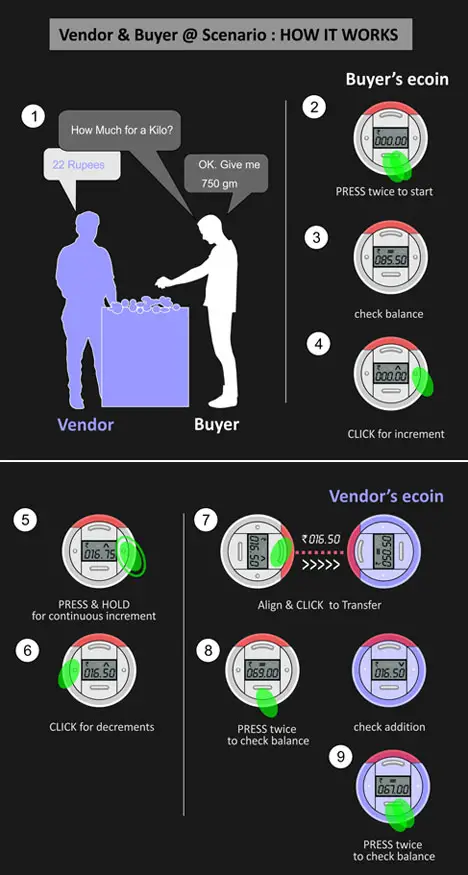 *Some of our stories include affiliate links. If you buy something through one of these links, we may earn an affiliate commission.