Giancarlo Zema, an Italian architect, has designed Palm Village for EcoFloLife. It's a concept hospitality on water in form of poetic resort located in the Maldives. Zema has been known for his iconic architecture on water, this time, he decided to team up with EcoResorts by Marlegno, a company that specialized in construction of wooden houses and ecological resorts. Sarti Engineering is tasked to engineer the structures and systems for this resort.
The structure of Palm Village Resort was inspired by the forms of nature where each unit would overlook the sea with large windows and telescopes facing the horizon. This unit is developed on a 7x14m platform wrapped in an ideal palm leaf folded on itself. There's pergola architectural that brings shade by naturally cooling 55sq m living unit with a 40sq m half-covered terrace that has direct access to the sea.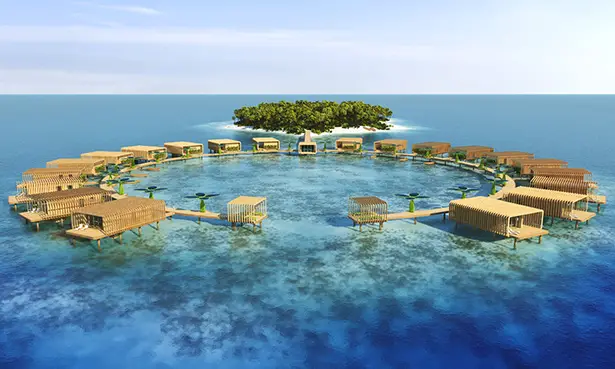 The interior of Palm Village as eco-sustainable resort boasts bright and elegant theme. Giancarlo Zema has chosen to use modern and refined furnishings, the large living area is designed sliding doors, large bedroom, and bathroom. As an eco-sustainable village, the laminated wood materials are obtained from PEFC certified forests. Each unit is self-sufficient, the electricity is produced by particular photovoltaic palms by LumineXence, this technology is capable to create energy from the sun while giving rise to pleasant shaded relaxation areas.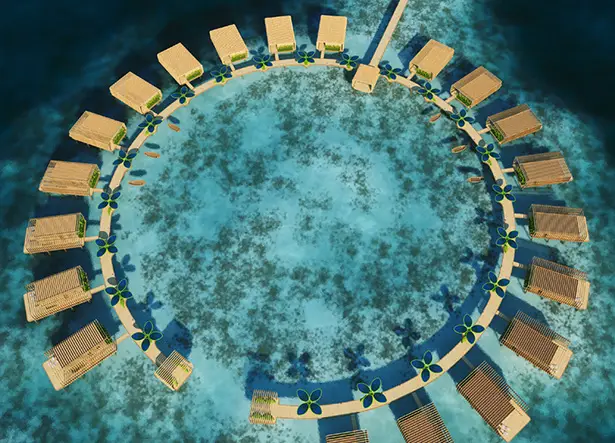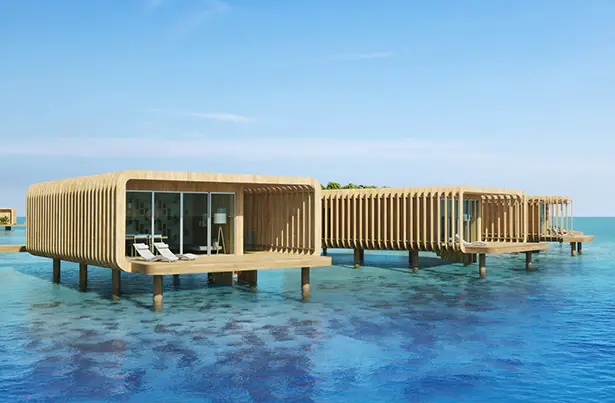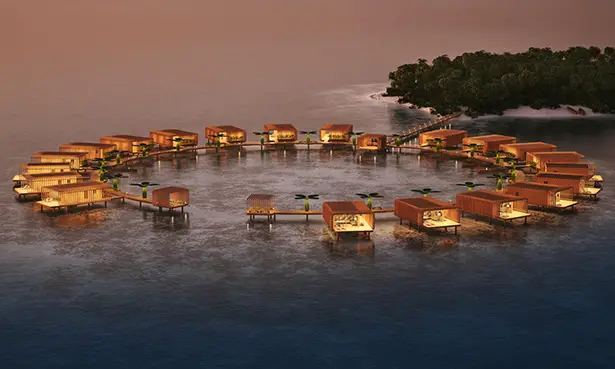 *Some of our stories include affiliate links. If you buy something through one of these links, we may earn an affiliate commission.