As technology advances, our lives are increasingly integrated with electronics and the numerous convenience they provide. However, we are usually unaware of our own carbon footprint and the impact to the environment. Eco-pulse is a concept that aims to cultivate the habits of green consumers in their daily lives. It works by visualizing the electromagnetic fields as pulses on its display and thus allows the discovery of power usage that would otherwise remain hidden to consumers. It is intuitive as it amplifies the electronic pulse of appliances like a stethoscope. When appliances are in standby mode, Eco-pulse also enables the detection of vampire power that is being wasted.
Designers : Wan Xuan Lim and Tang Xueling Jane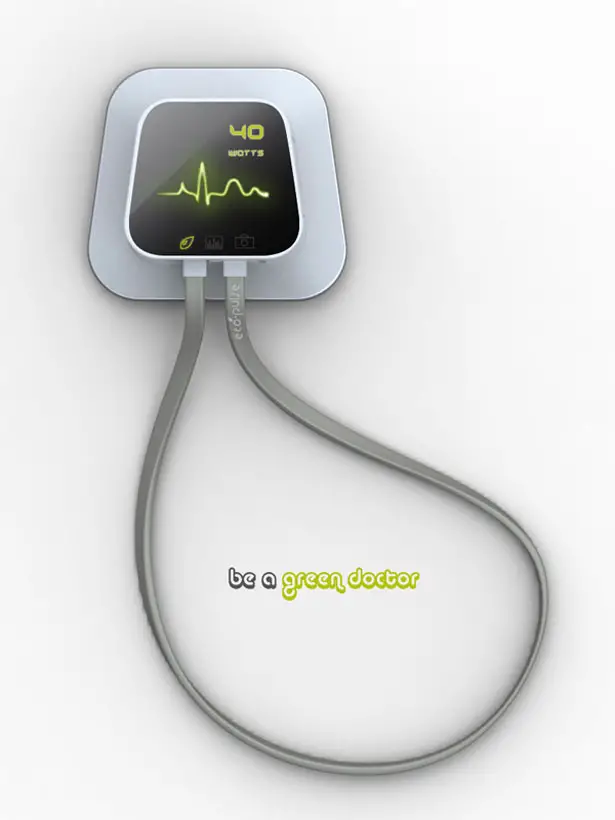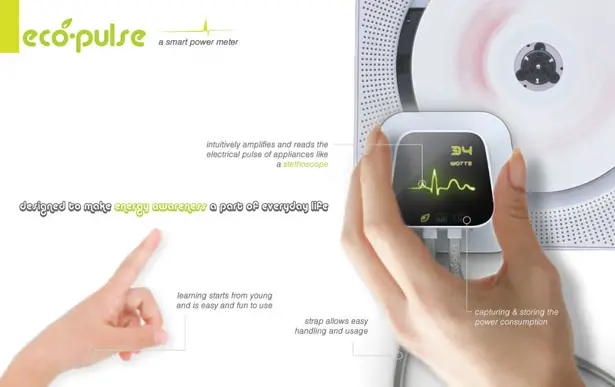 Eco-pulse is educative to both adults and children and helps to cultivate the habits of saving energy and to understand the power consumptions of home appliances. This will induce a heightened energy awareness and help cultivate green consumers.
How to use?
The pulse reading appears in different colors and amplitudes to indicate the level of power usage or wastage. The user can record the data by pressing on the capture button located on its right side. Upon capturing all the necessary power consumption data, the user can detach the strap and plug Eco-pulse into a computer to transfer the data into the Eco-pulse software. Here, the Eco-pulse system helps the user to pinpoint the main sources of power usage and wastage and thus allows him to take remedial action easily.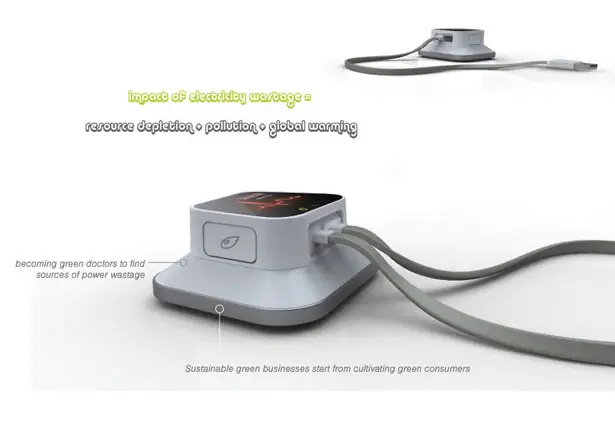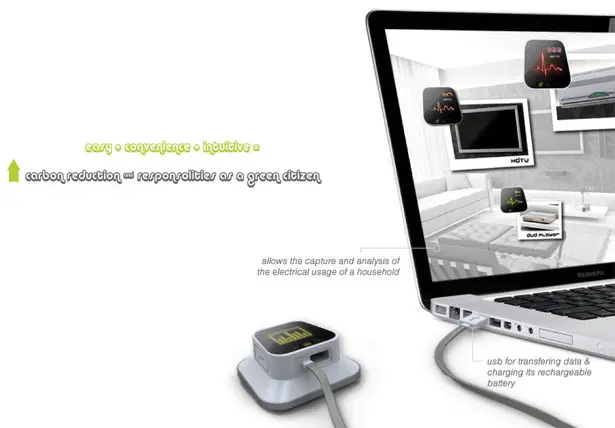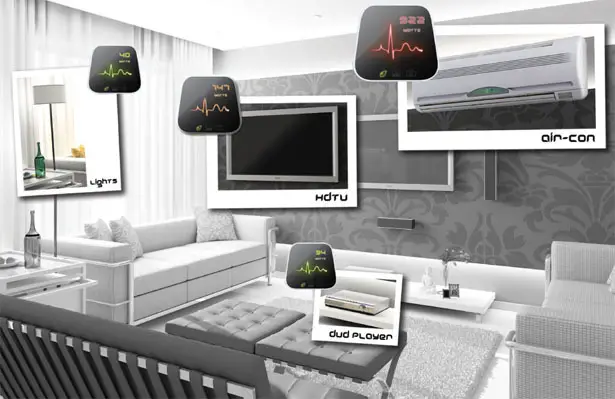 *Some of our stories include affiliate links. If you buy something through one of these links, we may earn an affiliate commission.