For us, dining is an everyday routine that we usually take for granted. However, for visually impaired people, simple tasks can be very challenging such as eating and pouring. Eatsy is a concept multi-functional tableware designed specially to help visually impaired people enhance their dining experience. It consists of a plate, a bowl, a cup, and utensils.
For visually impaired people, much uneaten food is usually scattered around the plate, not to mention that misalignment of the spout to the cup can be bad experiences, or when cutleries falling into a hot bowl of soup. Eatsy wants to offer a solution to these problems.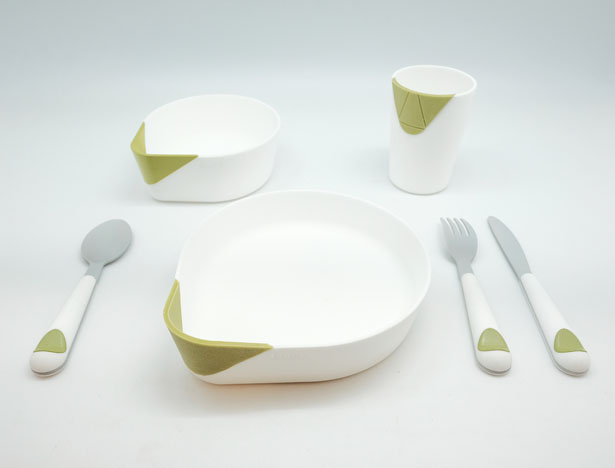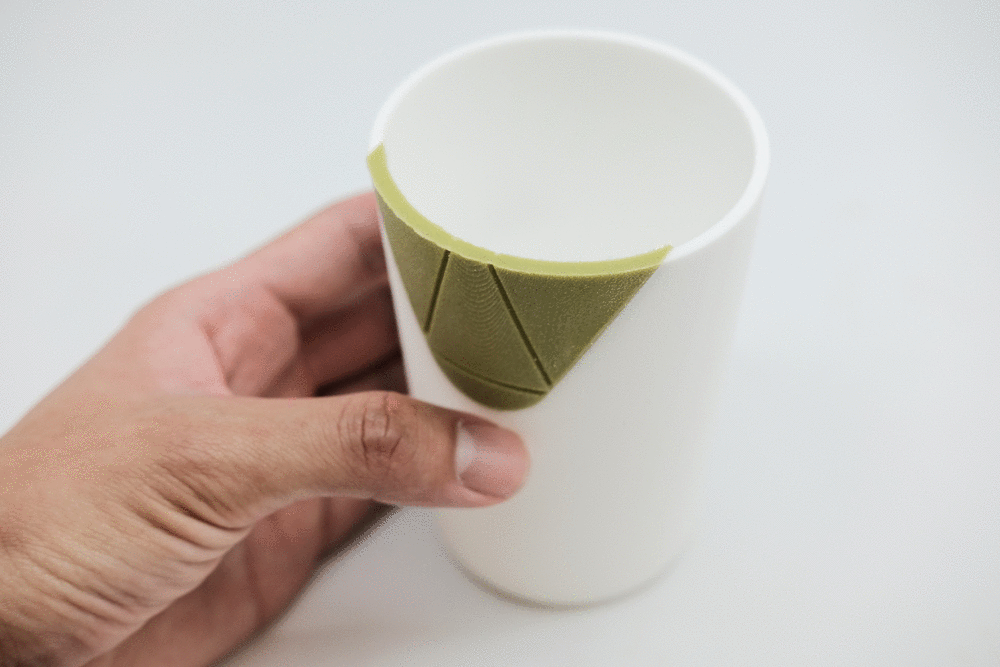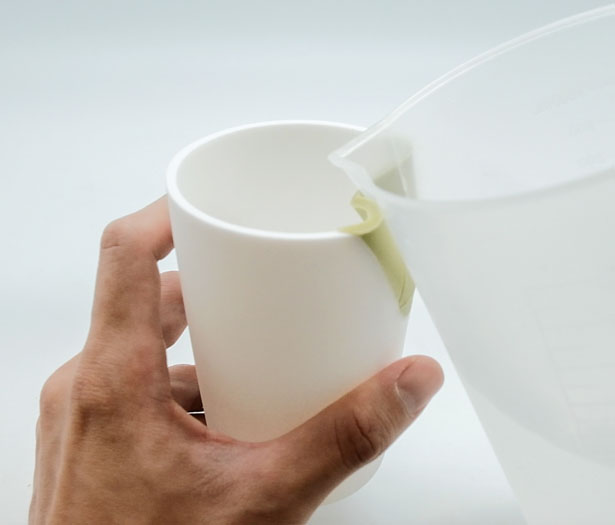 Designed by Jexter Lim, Eatsy is universal tableware with subtle details to avoid stigmatization. Each set is applicable for children, elderly and even people without special needs. This tableware concept is user-friendly, can be used by both left and right-handed people. Each unit has a distinctive spot that provides sensory cues for visually impaired, this well-thought design features a food-safe silicone flap that indents inward.
Eatsy plate has a raised corner and slope to trap food, this curvature section guides and directs your spoon to the corner for easy scooping. This corner can also be used as a spot for drinking and pouring.
Easty cup has a silicone flap that indents inward to secure spout for pouring.
Eatsy bowl is designed with resting point for spoon, a silicone corner for easy scooping as well.
Eatsy utensils are designed in away that they can be hooked onto the sides of the plate to prevent them from slipping inside the plate or bowl.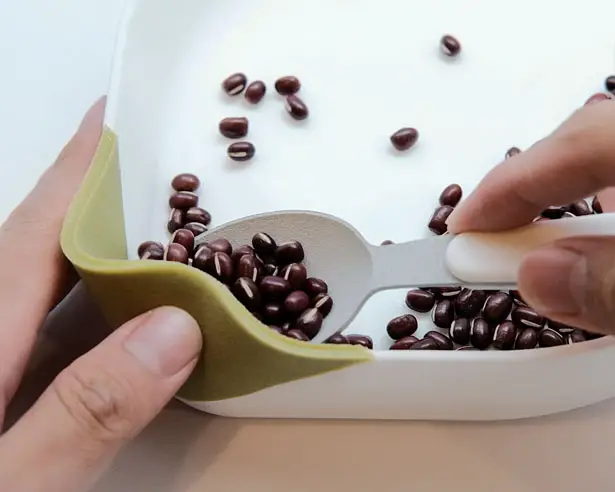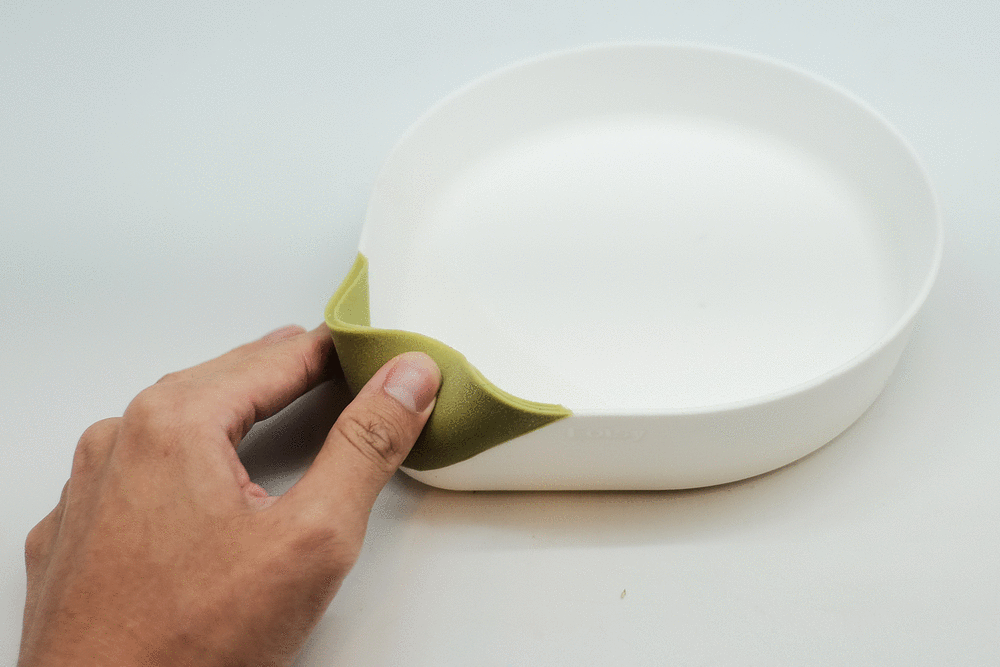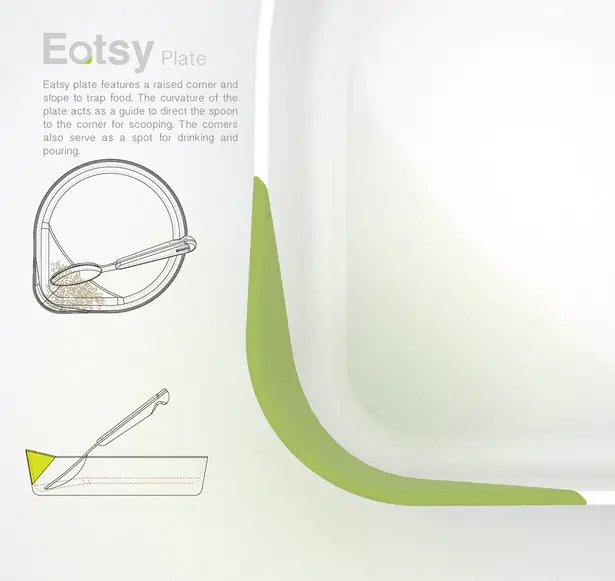 More images of EATSY – Adaptive Tableware for the Visually Impaired: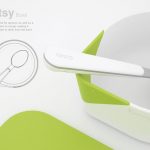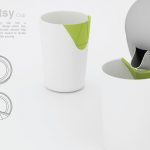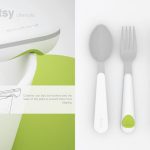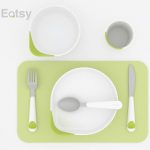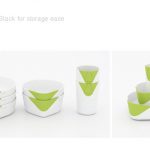 *Some of our stories include affiliate links. If you buy something through one of these links, we may earn an affiliate commission.