It can be quite frustrating to wait for hours in the long line in a supermarket or a shopping mall. What if you have an option of making that time worthwhile? Yes, "Easy Way" has been designed as a self-checkout e-shopping cart that makes use of RFID technology. Easy Way uses its radio frequency identification to allow the customers to checkout their shopping items themselves. Not only does it helps customers in checking their items, but as well provides an automatic display of the necessary information about the items purchased by the customer. When the customer takes the cart near the discounted items, it exhibits messages and advertisements concerned to the discounts. The cart tray has been designed in such a way to be quite adjustable and it boasts sunken areas over its surface so that the items can be place rather easily. The RFID reader detects the items once they are placed over the tray and the price appears over the display panel. Customers can make the payment using a Q-card. This design is truly appreciable and it makes ones' shopping experience a good one.
Designers : Prof. Sung Tung-Jung and Lai Yung-Mao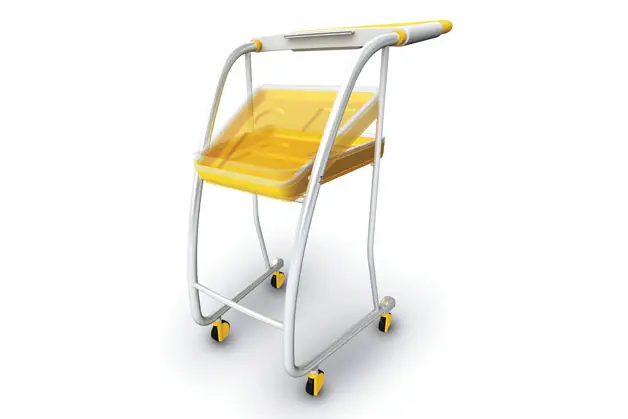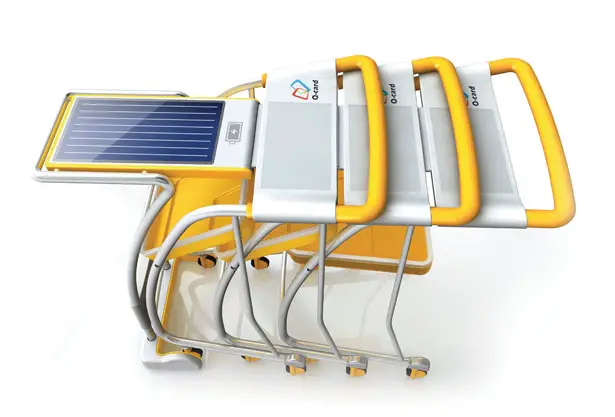 *Some of our stories include affiliate links. If you buy something through one of these links, we may earn an affiliate commission.