Doing laundry while traveling is a breeze with Easy Pod Washer. This unique pod has been designed with the objective to solve the uncomfortable laundry activity during traveling. Even wikihow has a topic that discuss "How to do laundry while traveling?", I assume there must be a lot of people having difficulty in getting clean clothes while traveling. The concept of Easy Pod Washer utilizes the Chinese traditional honey locust, also called "soap pod" instead of using existing chemical washing powder which usually causes heavy pollution. This "soap pod" can be broke down by microbiology quickly and causes no harm to other creatures and our environment.
Designers : Yingying Zhou, Shijiao Li, and Sicheng Wang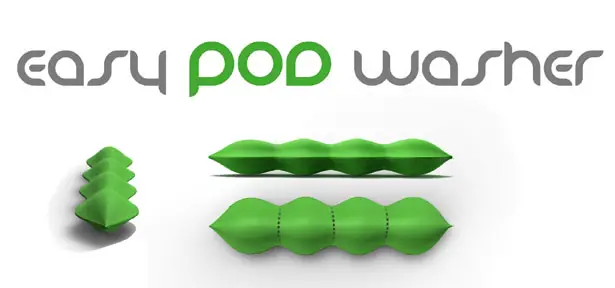 The soap pod is ground into fine powder and then shaped into individual balls, just like beans and then put them inside the pod. When it's time to do the laundry, you can detach each individual pod from the rest, squeeze the ball and drop it into the water. The packaging design itself was inspired by soup pod as its a portable solution and uses biodegradable and water-proof materials.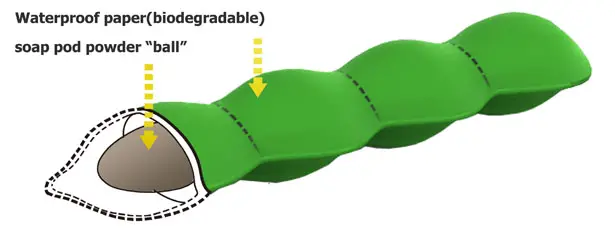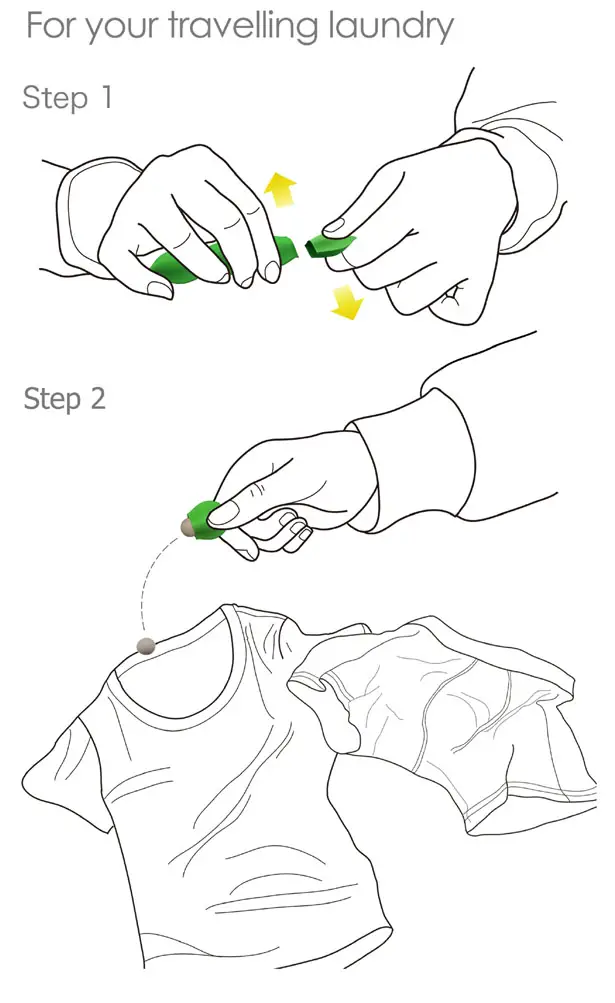 *Some of our stories include affiliate links. If you buy something through one of these links, we may earn an affiliate commission.