Futuristic Eagle Eye Concept Jet is a unique sci-fi jet dedicated to law enforcement in the Marvel Comics Universe. Designed by Scott Zhang, this futuristic jet was inspired by Marvel Universe and Hawkeye's skill to finish the task, uphold justice, and protect people. You can read the storyboard from Scott below.
The S.H.I.E.L.D. specially made an attack aircraft "hidden arrow" for Hawkeye's operation against Ironman and the others from Hawkeye and Black Widow.

An all-weather vehicle is designed for agent Hawkeye from the S.H.I.E.L.D. of the Avengers to execute tasks and uphold justice.
Designer : Scott Zhang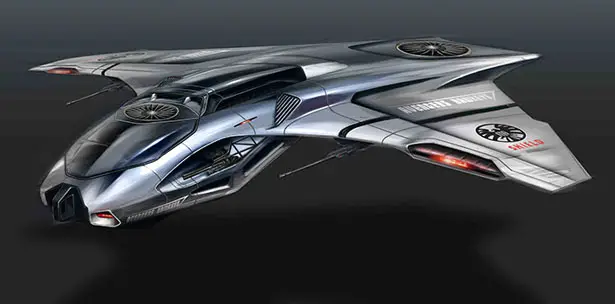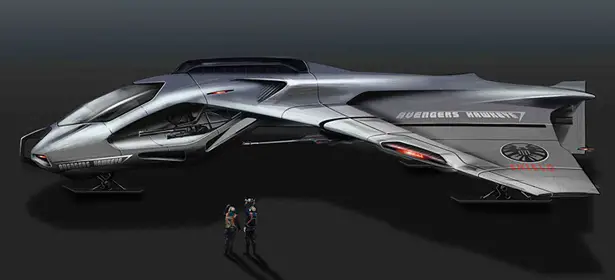 Story board:
After Manhattan War, Hawkeye and Black Widow accept the S.H.I.E.L.D. 's secret mission to finding the residual of cosmic cube in no man's land of Chernobyl in Ukraine. They will continue to make weapons of mass destruction against Aliens' threat to the earth.
Because of armament expansion of the DOD of the USA, Captain America, Stark and Dr. Bruce Banner who take a skeptical attitude to the government, strongly oppose this plan and keep eyes on the government's action.
After separation of Hawkeye and Separated from Black Widow, Hawkeye breaks into a well of experiment by mistake, and he finds secret files about Soviet Union space competition in cold war. It was a conspiracy that Black Widow defected to the S.H.I.E.L.D. from Soviet Union. Black Widow was seized and brainwashed by Hydra's underground organization in WWII, she was also injected with a serum to change into a super soldier like Captain America. Hydra isn't dead. His ambition of dominating the world hegemony is never gone. His purpose is to gathering all super heroes who threaten his plan into no man's land of Ukraine to destroy them. Stark and Hawkeye realize this is a conspiracy. But it's too late. Hydra ignites the high energy radioactive weapon made from the residual of cosmic cube which was buried from 10kms below ground in Chernobyl of Ukraine, since the time that he invaded the USSR. A great escape begins…



*Some of our stories include affiliate links. If you buy something through one of these links, we may earn an affiliate commission.