Thomas Heyder has come up with e_töff, an adaptive and reactive motorbike design that would make commuting between the city and suburb more intuitive and safer. This cool motorcycle has ability to ergonomically change its seating position when the rider adapts to the requirements of different urban spaces. Furthermore, this motorcycle is also designed with a dynamic balance system that supports the driver during slow driving maneuvers or in dangerous situations. For better safety, E_töff detects dangers by improving its 360-degree sensors that monitor its surrounding traffic, the system would transmit information to the driver through tactile feedback.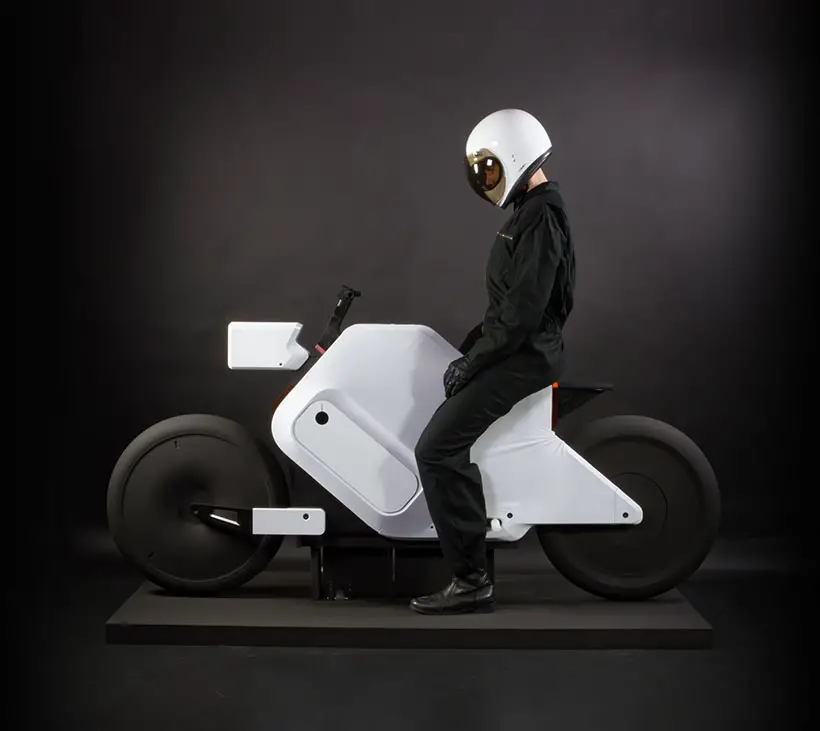 The design of e_töff by Thomas Heyder was started by investigating how electric motorbike can be implemented as a valid mobility in heterogenous urban traffic. This project doesn't claim to have the answer to the increasing traffic, rather it's a vehicle that wants to bridge technology within urban mobility. First it has an adaptive system that adapts intuitively to different urban spaces through seating position and speed. Moreover, the driving assistance systems would improve road safety through cooperative automation that won't distract the driver from dynamic driving processes.
While changing the seating position, e_töff motorcycle only moves its handlebars, footrests, and seat while the vehicle remains its homogeneous appearance and protects the driver from mechanical components. The textile forms a tactile interface via balancing oscillating movements of the battery which are mirrored to the inside of driver's thighs. The textile material gives this motorcycle a less technoid look but more product-oriented design language. The battery also functions as stabilizer especially during slow rides, and it supports dynamic driving process at higher speeds. This system is based on horse-rider interaction where humans interact and cooperate with a semi-autonomous system.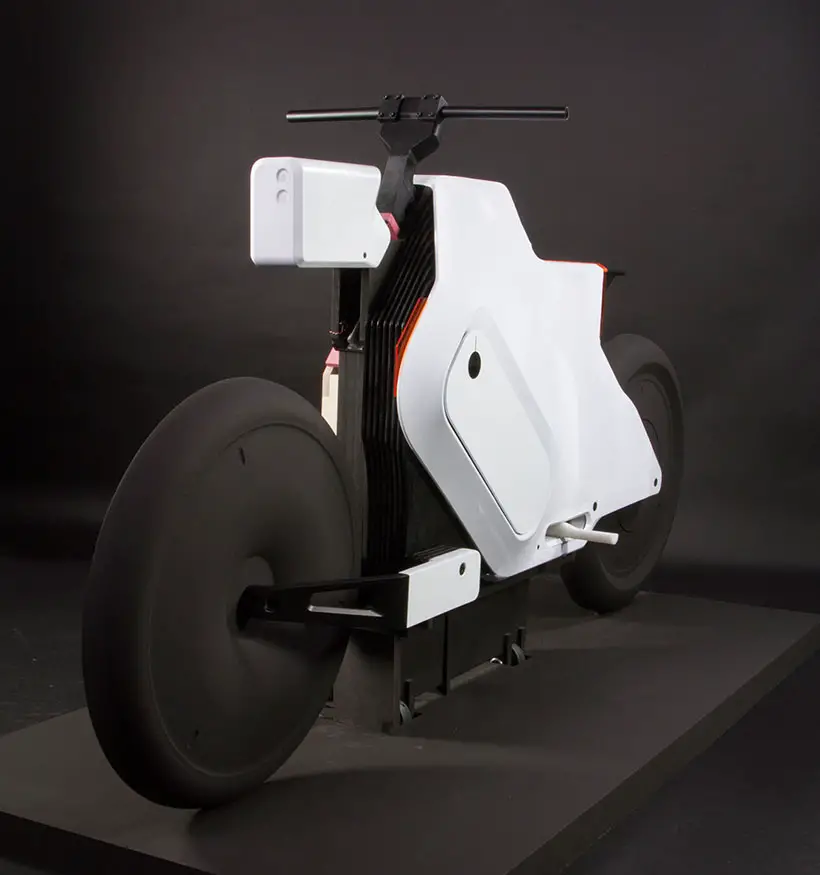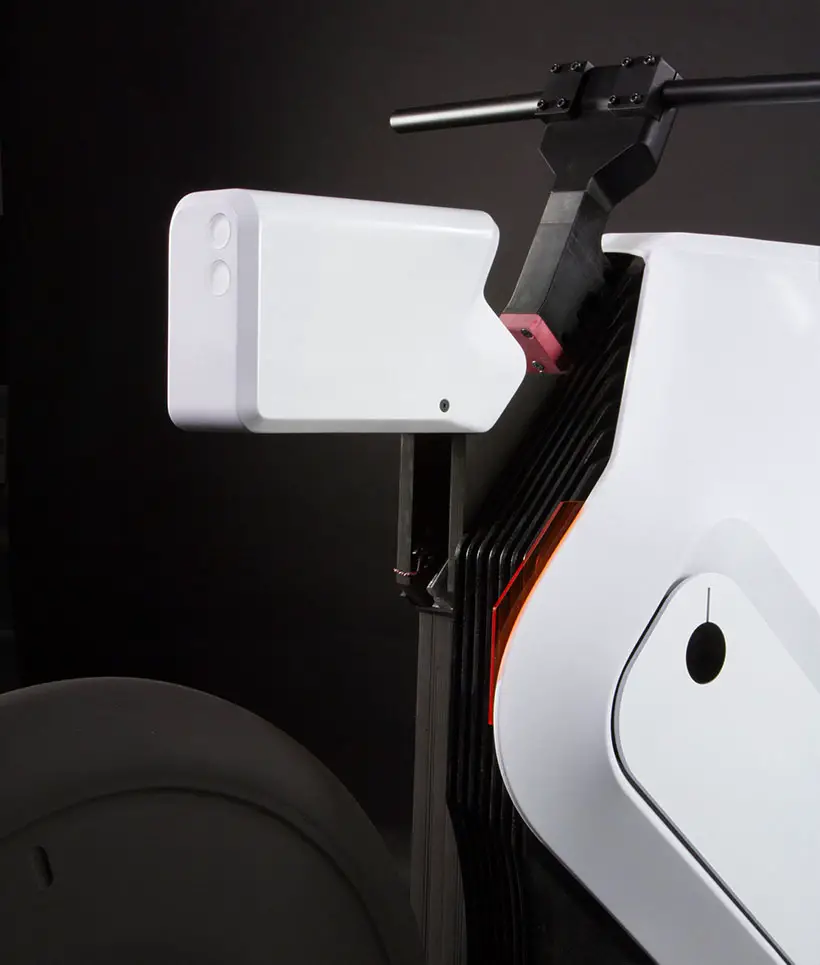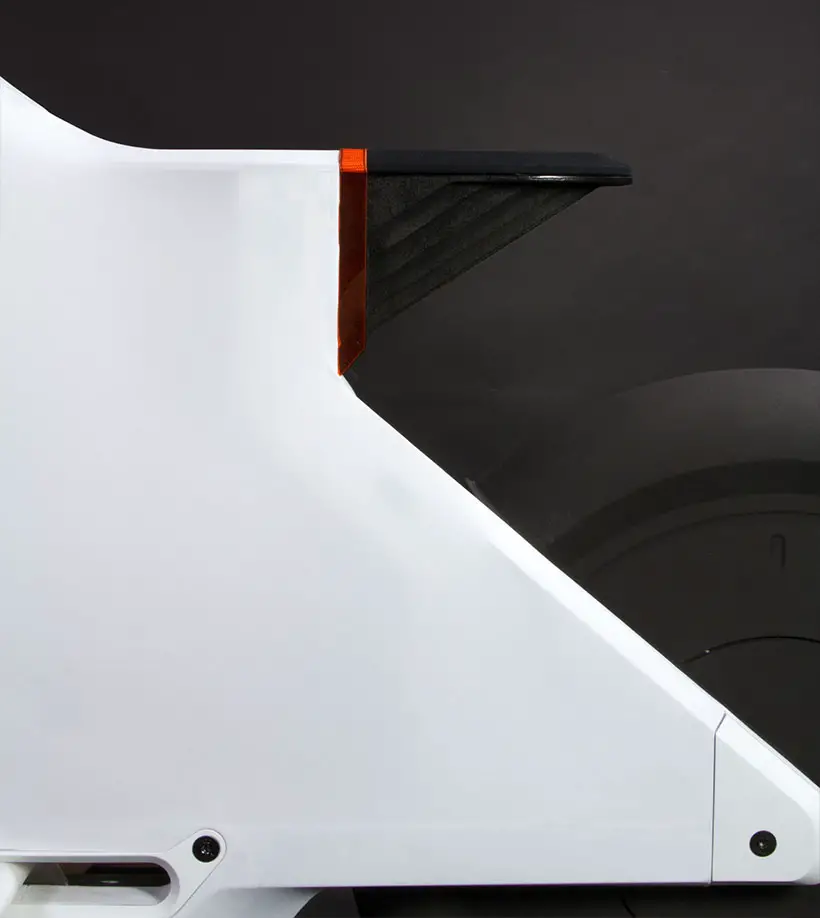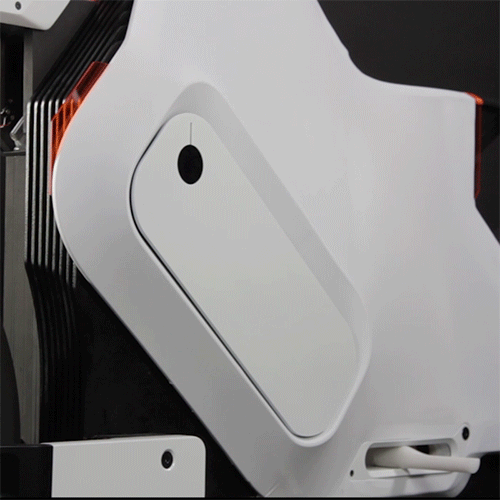 *Some of our stories include affiliate links. If you buy something through one of these links, we may earn an affiliate commission.