According to Berkeley Study, a university of California, by the year of 2030, most of us will be driving electric cars. Maybe that's why this concept, E-Vul electric car, is dedicated for the year of 2030. This electric-powered vehicle concept was designed after careful consideration of our environmental issues, future living status and the effect of new energy technologies.
Designers : Chao Chin-Wei and Huang Wan-Ting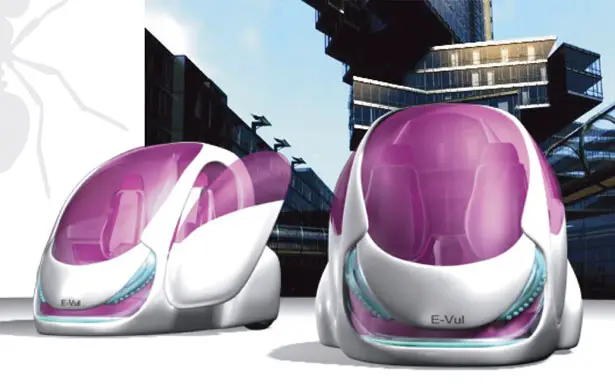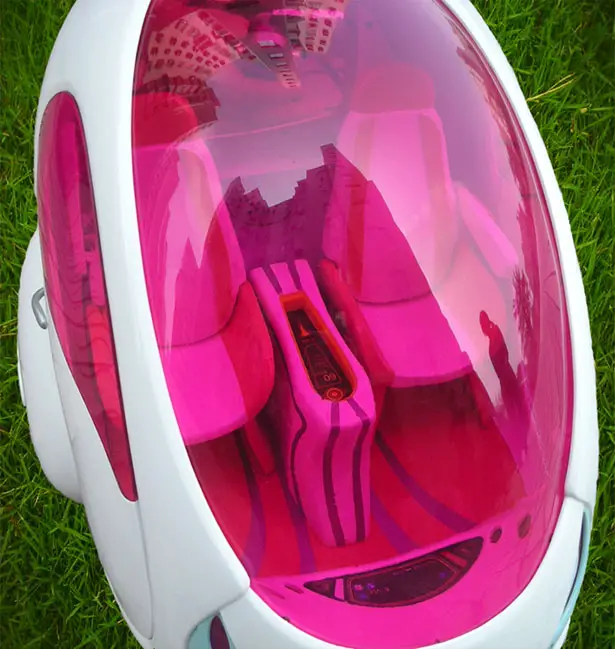 E-Vul electric car
design and concept was based on ants. No doubt ants have amazing way to communicate with each other, they use chemical scents or you probably know it as pheromones to interact with each other. That unique interaction is translated into E-Vul where each car can be connected using magnetic system in order to reduce electrical energy consumption. In this way, you can do both short and long distance travel with multiple passengers in more energy efficient manner.
The overall design of E-Vul electric car is focused on public booking and payment system. Users can interact with the system via internet or phone, it can also be linked to our home to reduce the use of private cars. E-Vul electric car is one of Red Dot winning concepts.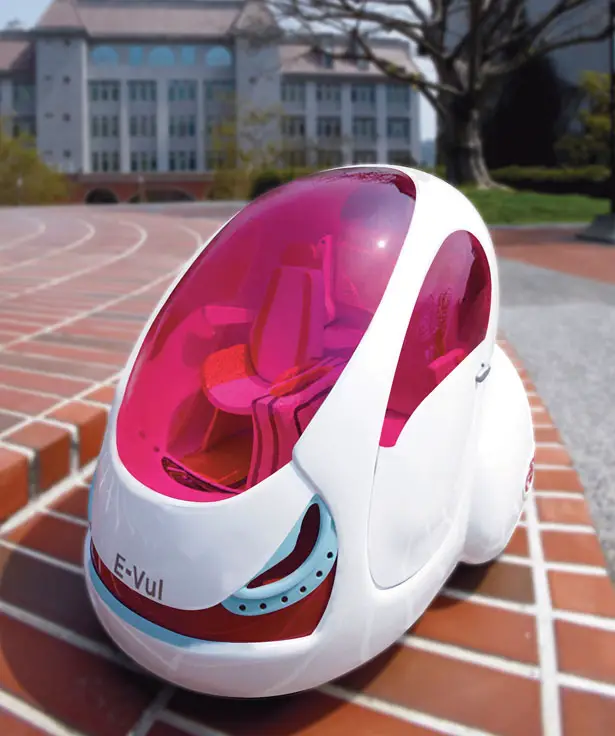 *Some of our stories include affiliate links. If you buy something through one of these links, we may earn an affiliate commission.