Unique examination device that combines light, spatula and thermometer into one, it is called E-Spatula. The inspiration was obvious, spatula and thermometer are common tools used for basic examination in hospital, they are usually used to check the throat and patient's temperature in a single procedure. During examination process, doctors or nurses use both traditional spatula and a light, this is troublesome, traditional thermometer also needs a long time to acquire patient's body temperature.
Designers : Wu Bei, Xu Kun, Qiao Song, Bao Haimo, Tang Ya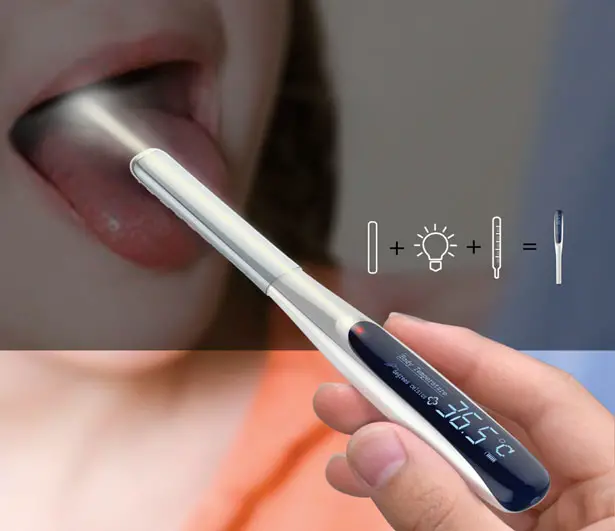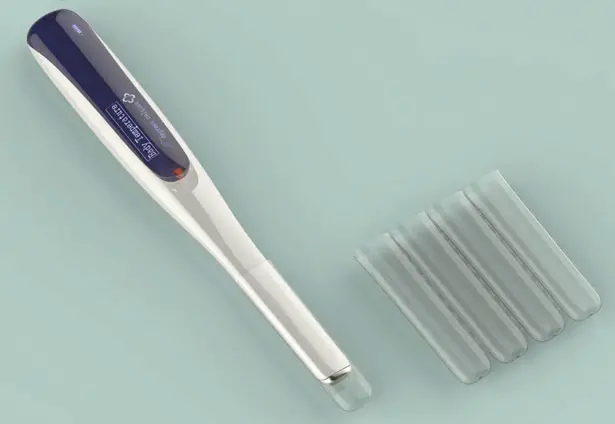 This is where E-Spatula concept device comes in handy, it's a new type of examination device that integrates those 3 devices into one. Both patient's throat and temperature can be checked at the same time. The tip of this device features a single-use transparent shell which promises cleanliness. Simply press the spatula on the tongue to activate the light, there's no need for extra hand for the operation. The detector at the tip informs you about the body temperature automatically via LED screen.
The shape and size of E-Spatula follows the principles of ergonomics, which means this device is comfortable for anyone to use while increasing the efficiency of checking a patient.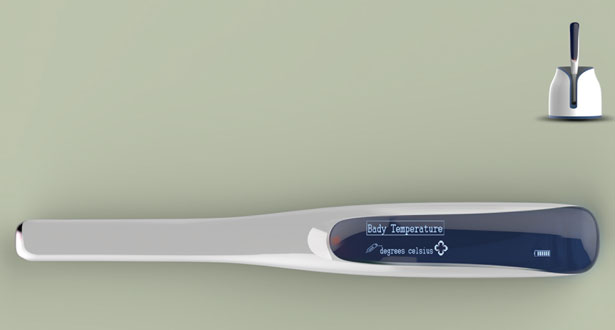 *Some of our stories include affiliate links. If you buy something through one of these links, we may earn an affiliate commission.