GRAFT Design Studio has teamed up with E.ON Drive to design and develop a prototype for an ultra-fast charging station. The architecture of E.ON was further developed to have extendable system with modules capable of adapting to future environments. The architecture design makes it a high-quality stopover environment to provide both customers and suppliers with a range of functions and additional services that you can't commonly find in filling stations. This charging station design emphasizes on user experience, helping to contribute to technology's establishment in society.
E.ON Ultra-Fast Charging Station features elegant steel roof construction, it extends up and over user just like airy canopy, it transforms charging area into a place of rest. The integrated light of the frame activates when charging zone is occupied, creating a safe and comfortable space.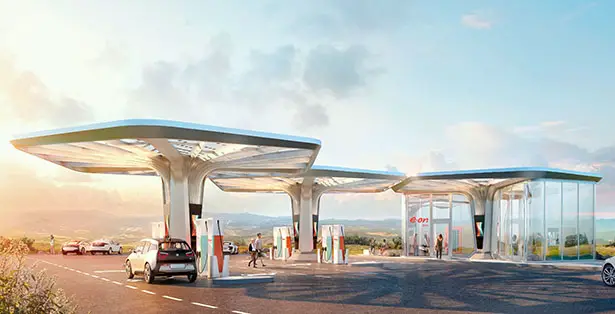 E.ON Ultra-Fast Charging Station by GRAFT Design Studio features two basic modules where it can for a wide variety of charging and parking situations. The smaller of two modules can be combined to form XS or S stations, small charging station that takes footprint of around 3.5m x 5m. Anyone can develop this using existing car parks or service area. Its steel structure allows these modules to be extended linearly for drive-through variants with up to four charging points.
Larger module can be used for M and L stations that create a hexagonal footprint. The L stations with up to eight charging points incorporate a nice customer lounge for use during charging cycles. It is highly possible to extend this station into a hub with additional shops, spas, food provisions, or entertainment center.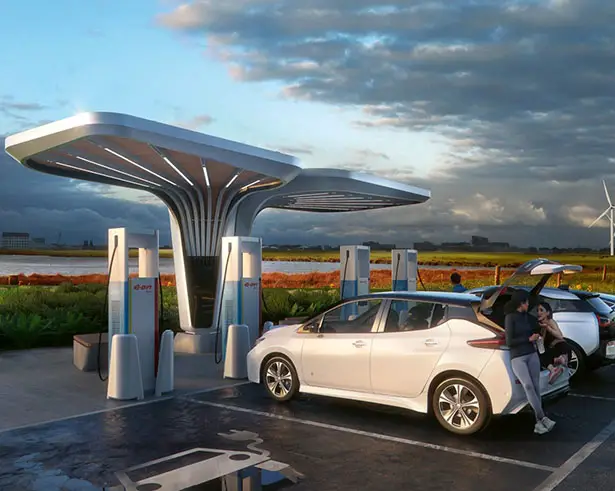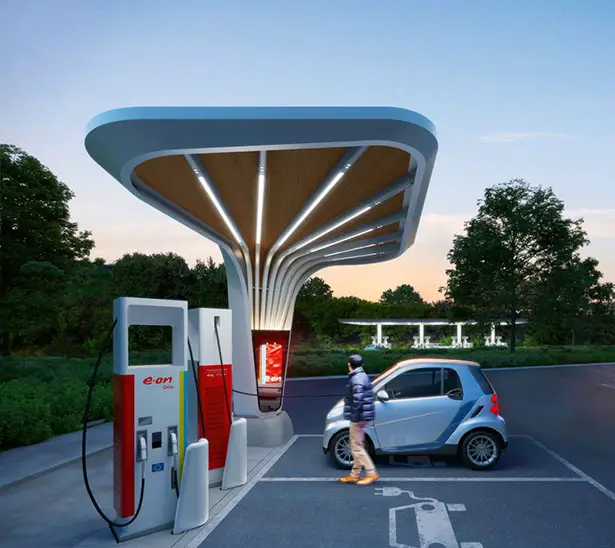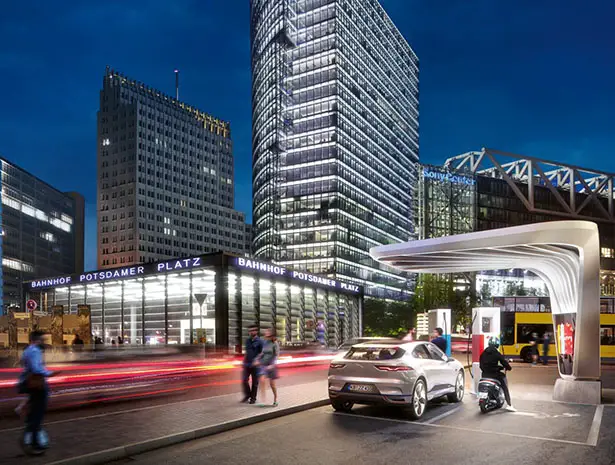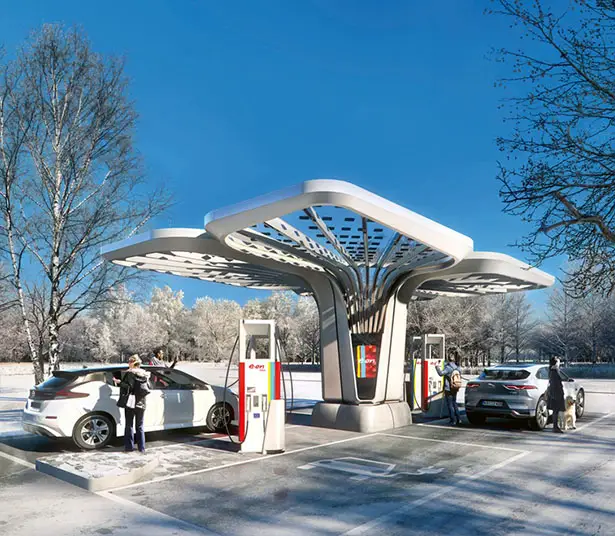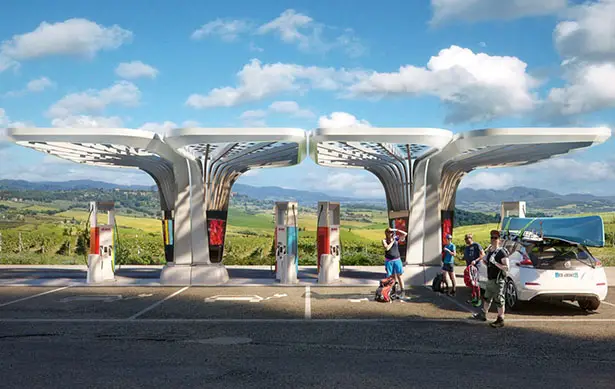 *Some of our stories include affiliate links. If you buy something through one of these links, we may earn an affiliate commission.