Delivering stuff with huge cargo vehicle in crowded street can be a problem, thus e-Cargo Box has been designed to solve this issue. It was based on the Car-go concept from Adam Schacter, this electric cargo vehicle offers a great mechanism to deliver stuff to the customers in a busy traffic street. In some local areas, they use some kind of cart to deliver items to the customer, the kind that you push around with hands that require so much effort to move around. Furthermore, you don't have a good control when the cart is fully loaded with heavy packages.
e-Cargo Box has been designed to use 4 electric batteries installed on the wheels. This vehicle is meant to be used around in the city for quick and easy deliveries. There are 3 modes: compact, semi-compact mode, and pick-up mode for larger loads.
Designer : Mohammad Ghezel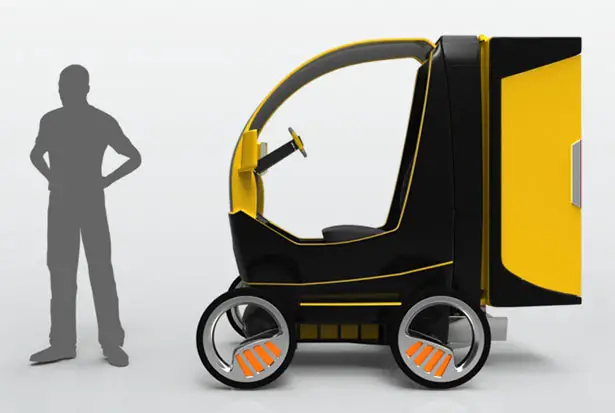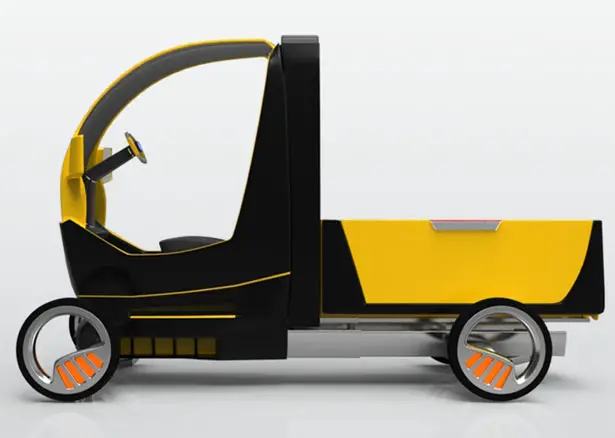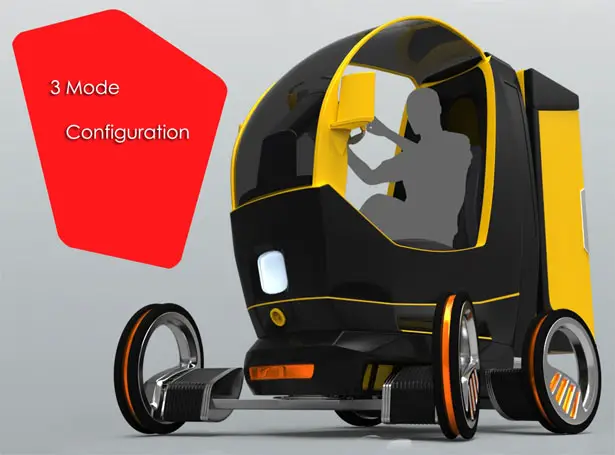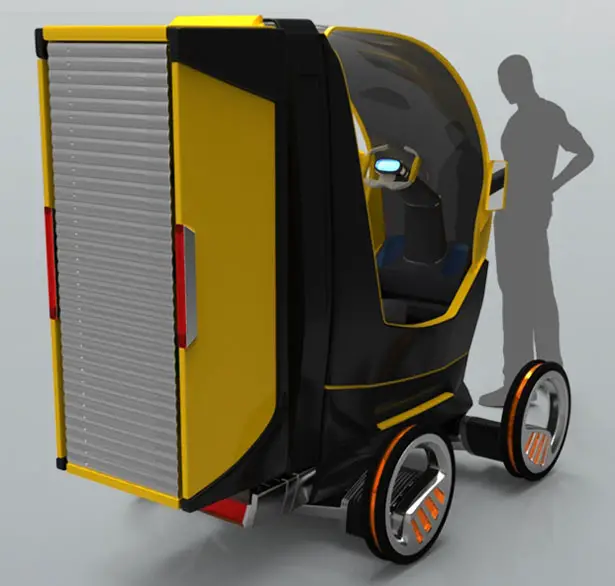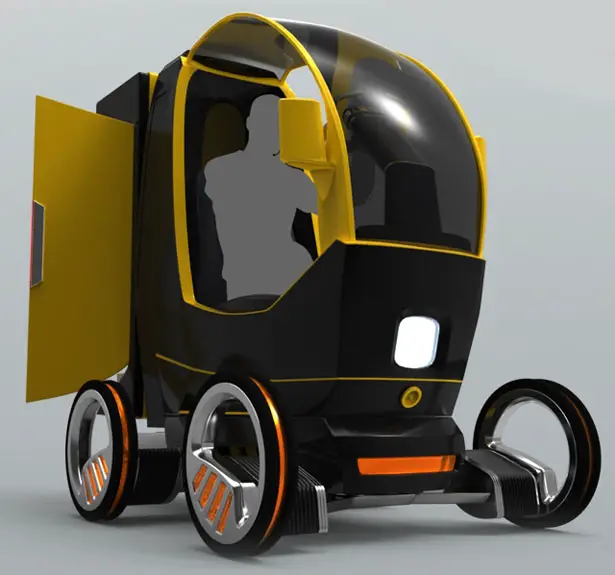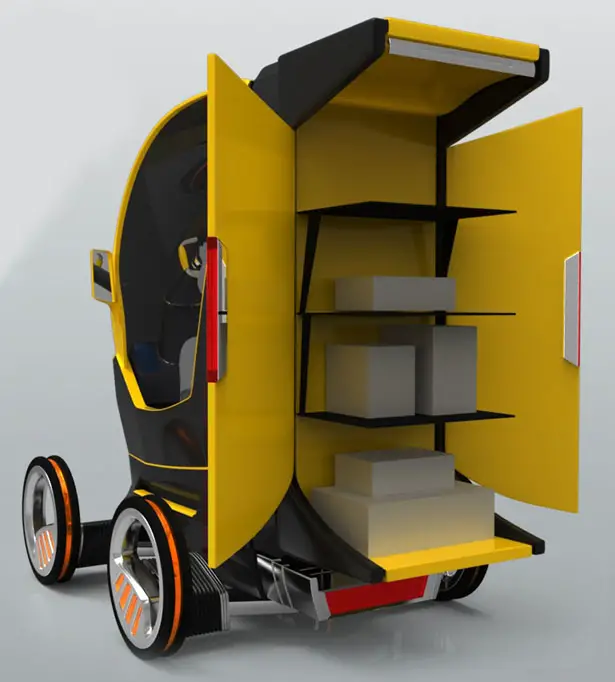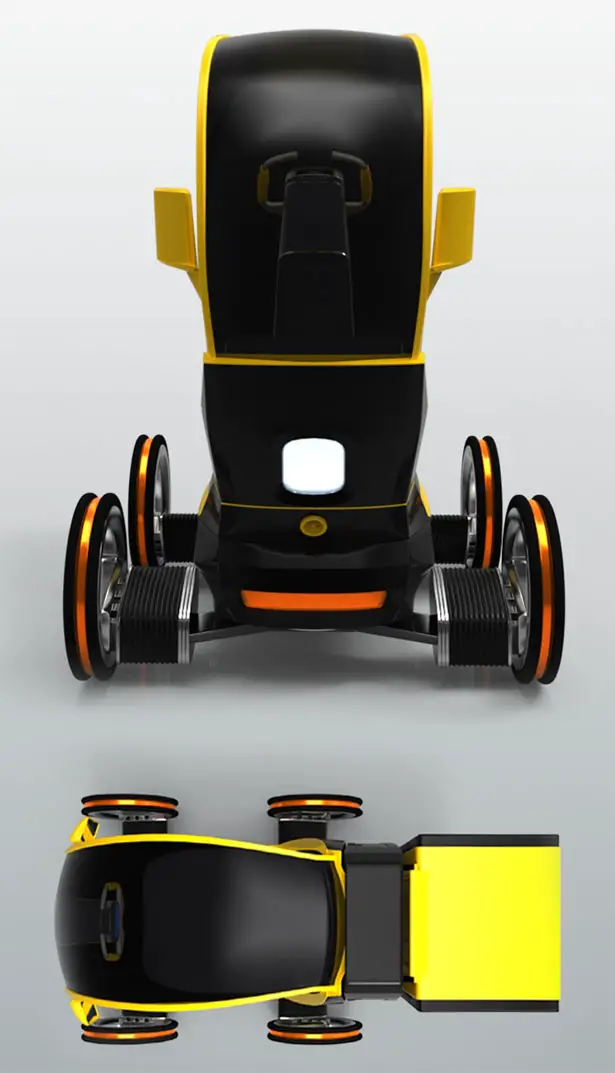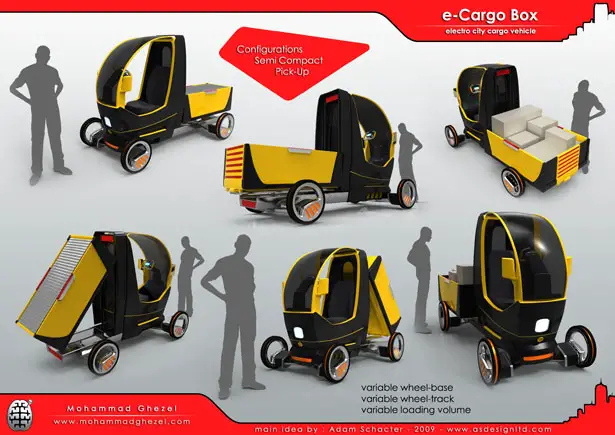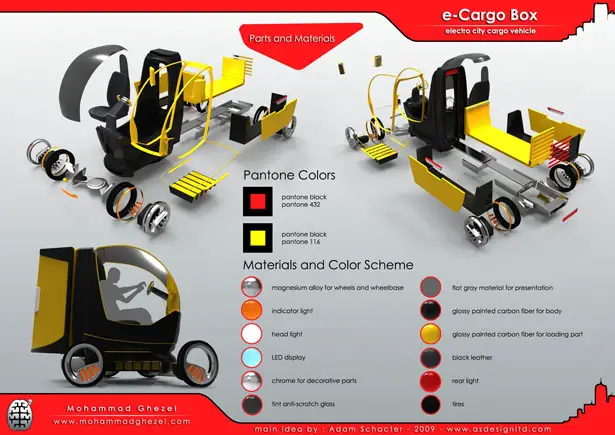 Click above image for bigger view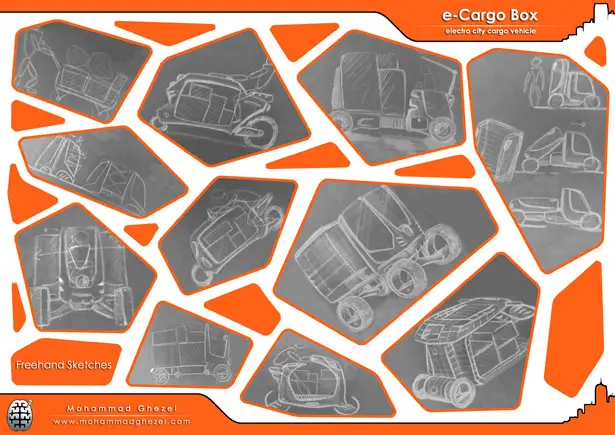 *Some of our stories include affiliate links. If you buy something through one of these links, we may earn an affiliate commission.