Designed by Pratik Ghosh, Drop by Drop is a final project at the Royal College of Art and Imperial College London. Inspired by a Hindi saying: "Drop by drop, fills an ocean", this project aims to remind us the struggles of people of the forests in remote areas to get access to water, something that we have taken for granted. Based on ancient civilizations where they prospered and then perished owing to overuse and exploitation of water, history can repeat itself if we don't take the right measures. The second inspiration came from a Biotic Pump, something that completed the overall system.
Designer : Pratik Ghosh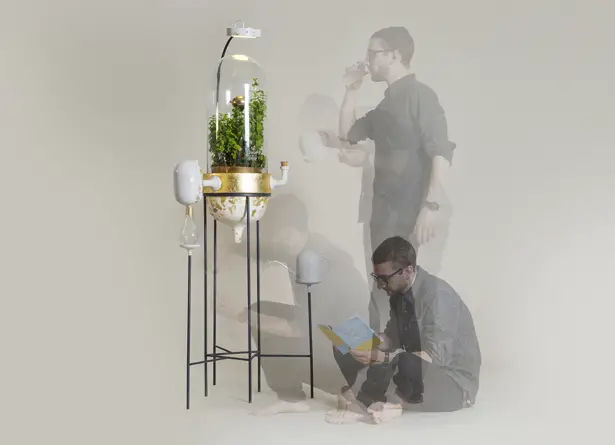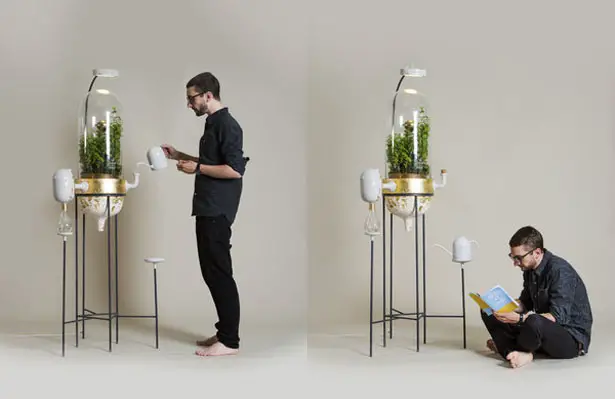 Biotic Pump theory belongs to Anastassia Makarieva and Victor Gorshkov, two researches from the Petersburg Nuclear Physics Institute in Russia, it's a theory where forests like Amazon transpire millions of gallons of water into the atmosphere, thus, creating a partial vacuum and bringing rain into part of the world. Pratik Ghosh wanted to find away to implement the theory into his project, including the practice of phytoremediation that is used to take contaminants out of the soil using plants.
Drop by Drop is like a mini version of the Amazon, a biosphere that uses four key factors for efficient transpiration: heat, wind, light, and humidity, all these factors are maintained at an optimum level. The moisture-laden air is pull out of the system and condensed, resulting pure distilled water. This is more than just a filtration system, it could be future appliance where a living breathing entity sits in your living room, right next to your couch. It's a proof of concept that filters a glass of water in 12 hours, no maintenance needed, it's a self-sustained biosphere.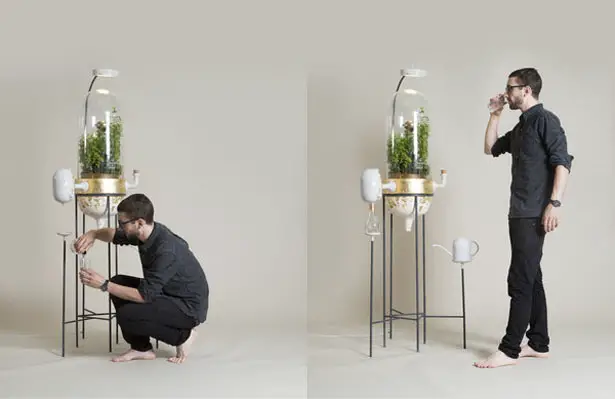 *Some of our stories include affiliate links. If you buy something through one of these links, we may earn an affiliate commission.