Donha Egg, it's a tiny device that aims to help you relax in this busy world. The design pays tribute to Peter Henlein, it echoes to the world's first portable timepiece, the Nuremberg Egg. It's actually a timepiece-inspired art designed specifically to help those who suffer from high pressure or insomnia, it displays time without creating a sense of rush.
James Gao, Donha founder, says that in our busy and changing world, our ability to be on time has become a skill that's highly underutilized in modern living. It's undeniable that being punctual as become one of essentials to success in your career and life. Donha Egg is a little device that aims to keep you on track without any pressure, helping you to capture important moments yet stress-free. [Buy It Here]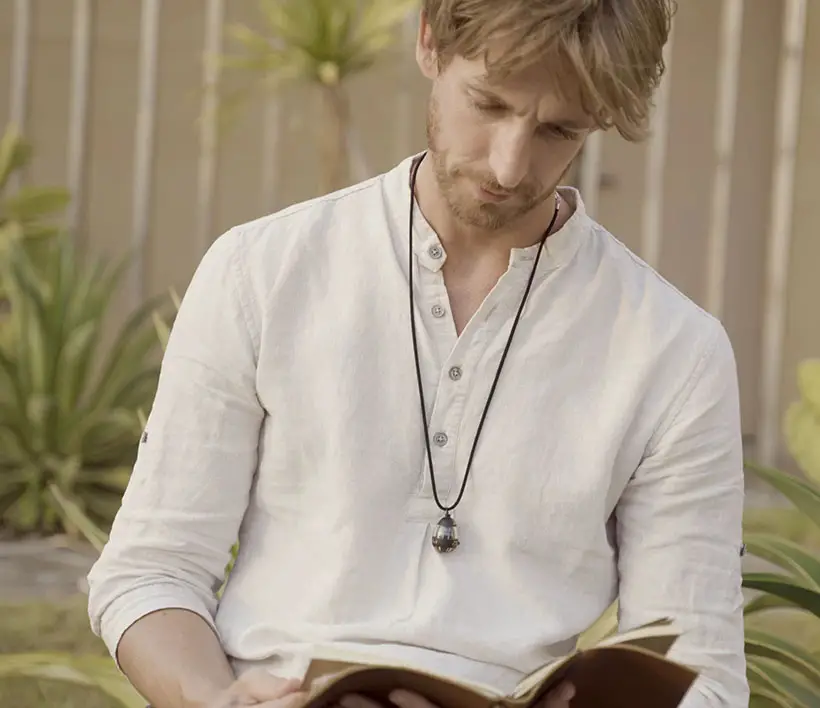 Donha Egg comes in two basic editions: black and silver. Both offer a sense of calm and balance, you can benefit the design for your emotional well-being. Coppertist.Wu Mehen is a special edition that comes with a cool snake relief, it is inspired by Egyption Mythology. The sterling silver material symbolizes eternal cyclic renewal.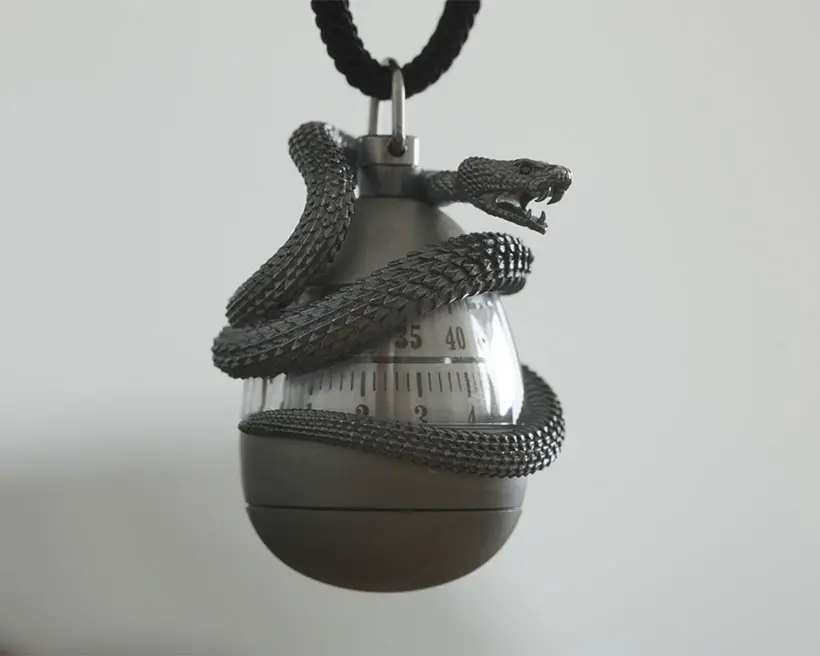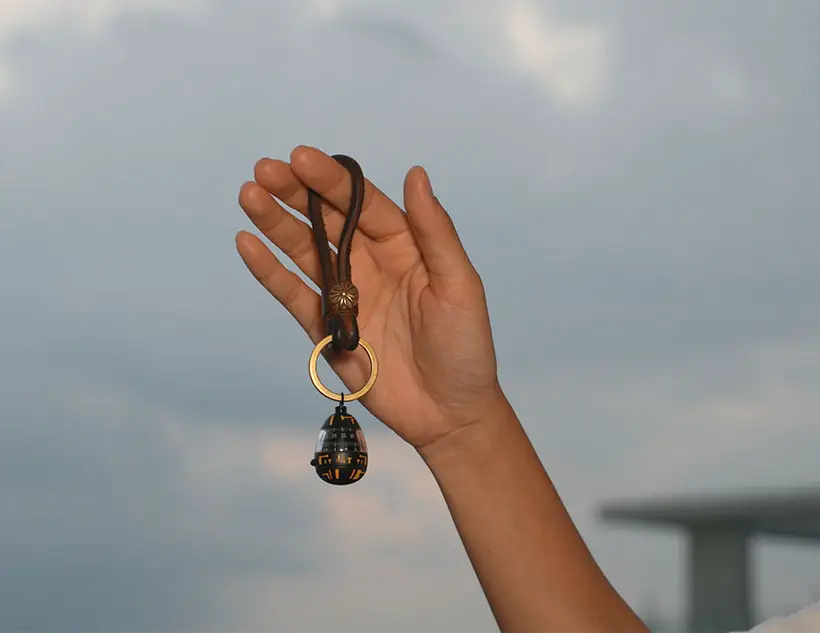 This watch doesn't come with a pointer, yet it has the appearance of a necklace. The egg is divided into upper and lower parts, where the above part informs you about the minutes, the lower part informs you about the hours. There's no annoying ticking sound, just read the time vertically from that snake head or Donha logo.
Weighing at just 28g, it's an ultra-light timepiece that brings zero burdens when hanging around your neck. [Buy It Here]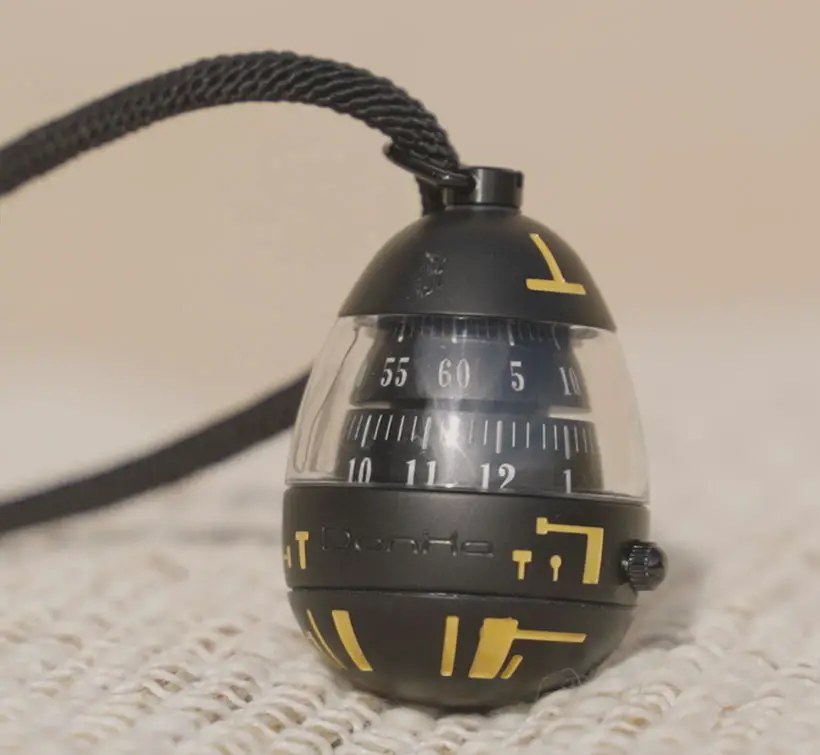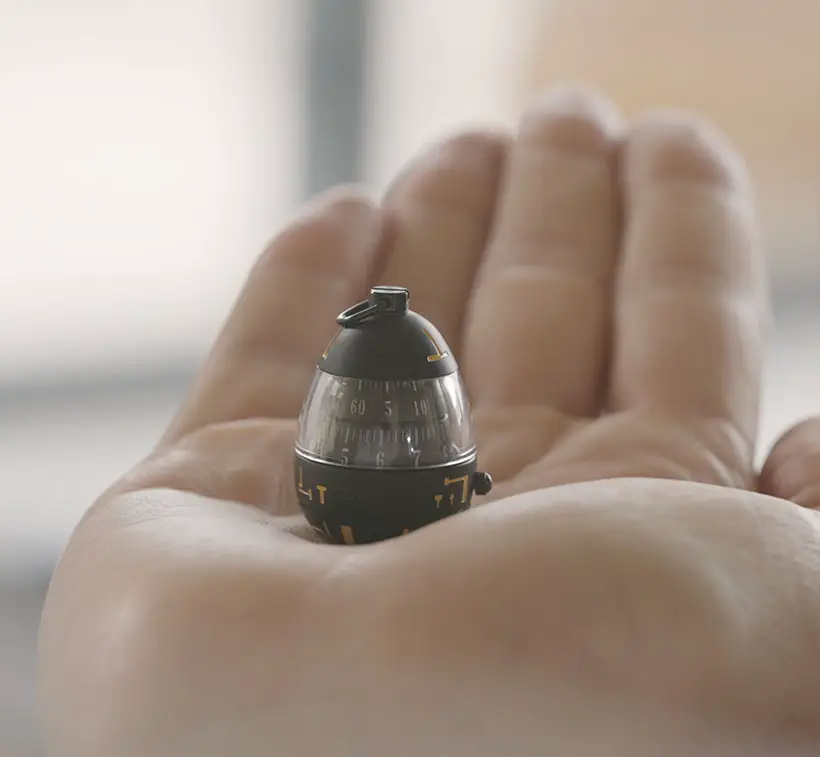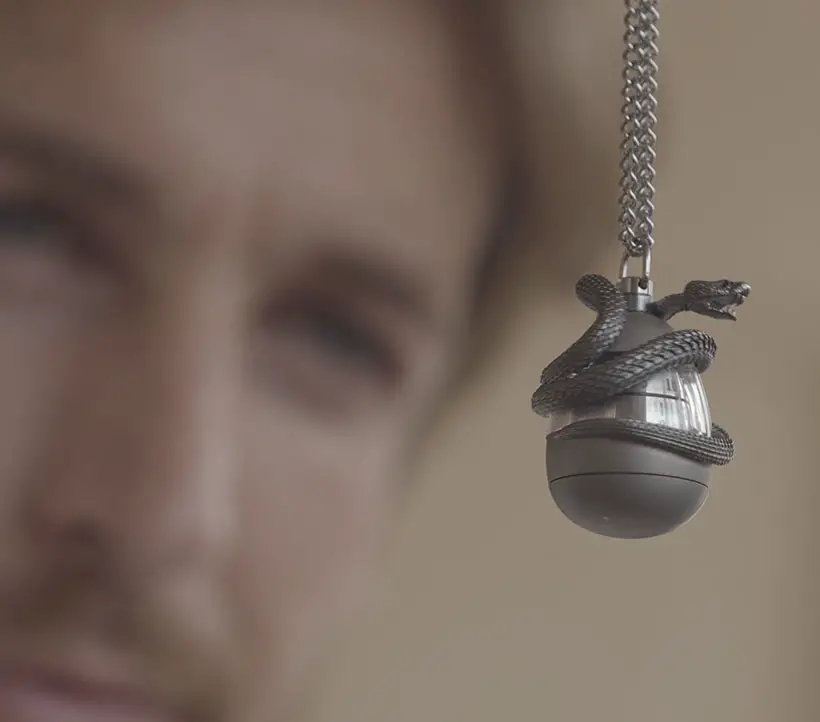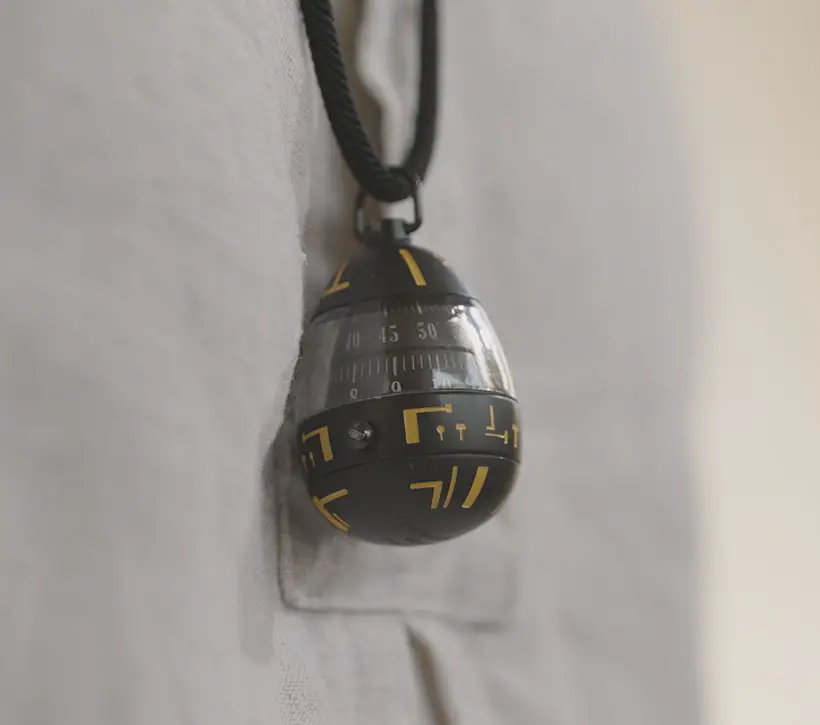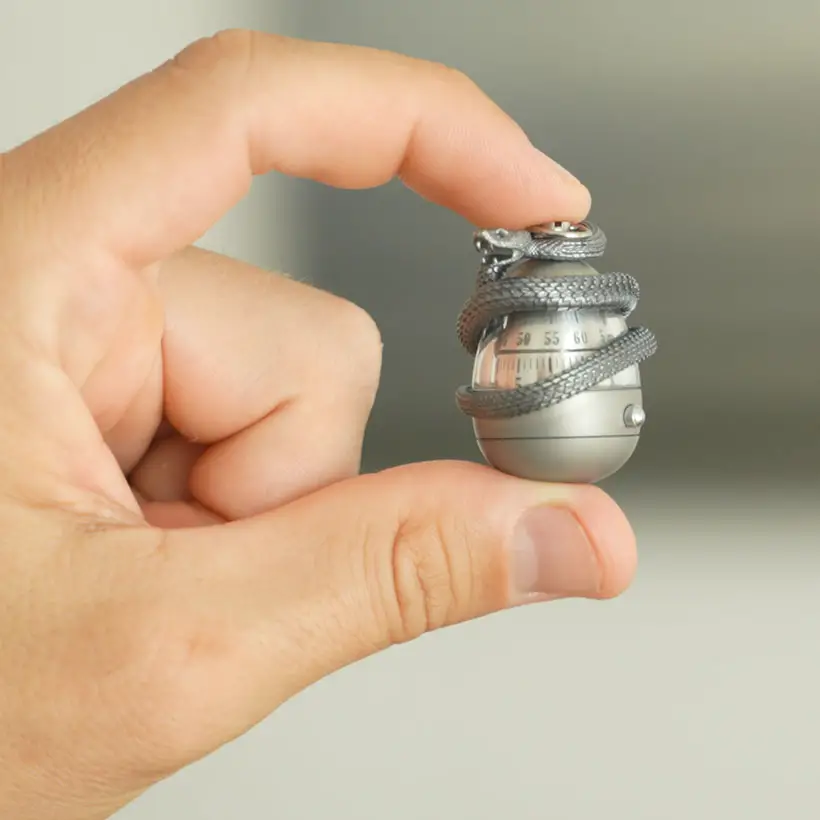 *Some of our stories include affiliate links. If you buy something through one of these links, we may earn an affiliate commission.