DJI releases RoboMaster S1, it's a robot designed specially to introduce children and adults to educational technology. As a global leader in civilian drones and aerial imaging technology, DJI takes a pretty bold step into ground-based robot technology. Designed and developed by passionate engineers who have continued desire to push boundaries of technology, S1 introduces users just like you and me to the fun and possibilities of robotic technology. S1 has powerful brushless motors, a high-precision gimbal, an innovative chassis that moves in all directions, and interactive modes for play, programming, and competition.
RoboMaster S1 aims to provide entertaining way for users to assemble, play, and program a robot. It's a playful platform to introduce children to Python or Scratch programming language while competing with friends in multiple modes. [Buy It Here]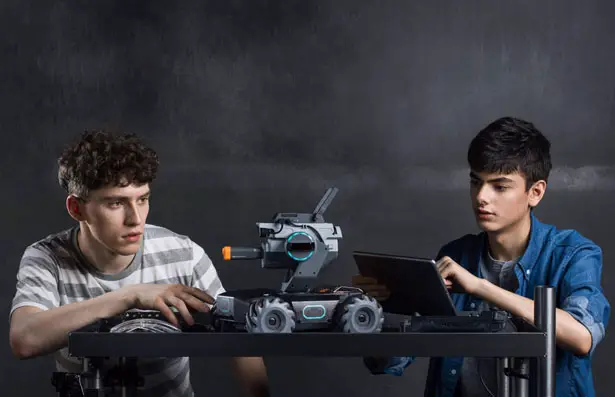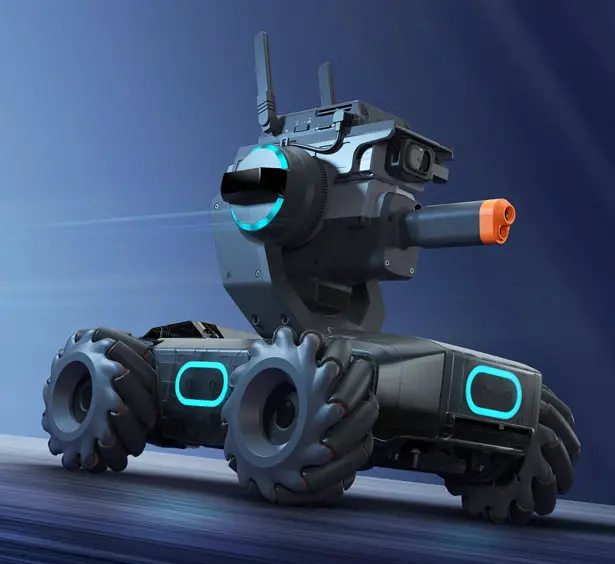 Passion is vital, but so is learning and engaging with technology at early age. With RoboMaster S1, DJI wants to contribute in creating the next generation of innovators in mind through robotics and programming. S1 has been designed to be entertaining yet it also offers academic experience.
RoboMaster S1, the word S1 is short for "Step 1", is an advanced rover that delivers an easy introduction to engineering, robotics, and AI. The dedicated app comes with simple controls with easy-to-navigate menus, and a wealth of tutorials. It's easy to use for children and newcomers alike. S1 is equipped with multiple sensors, 31 sensors to be exact, to help map the world around it, including six sensors on its intelligent body armor that detects hits. At the top of this robot, there's a first-person view (FPV) camera that sends a live feed from S1 to the app. Using camera and machine vision technology, this robot is able to identify different objects automatically, it recognizes and responds to sounds, it is able to receive signals from other S1 units. It can perform six intelligent recognition functions, such as line follow, vision marker recognition, follow mode, clap recognition, gesture recognition, and S1 recognition.
Partnering with many schools, robotics clubs, organizations, DJI will also host the first RoboMaster S1 Challenge in August 2019 during RoboMaster finals in Shenzhen, China. The retail price of this robot is $499, but DJI official site also offers special education pricing to students and teachers. [Buy It Here]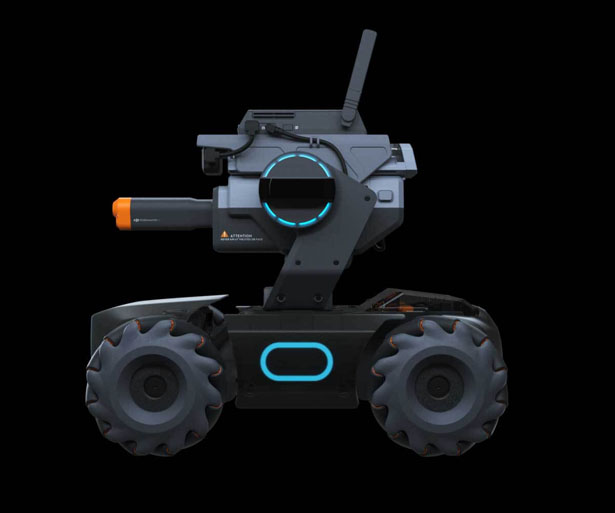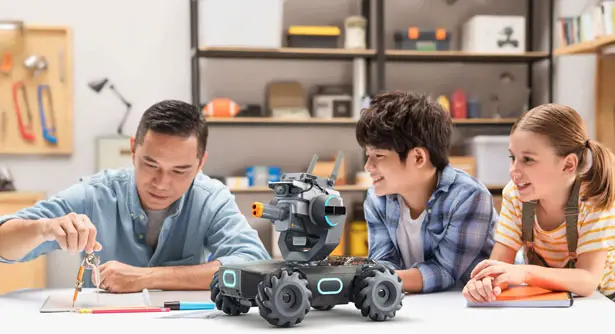 More images of DJI RoboMaster S1 Educational Robot: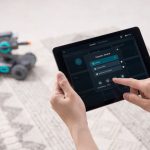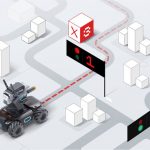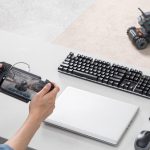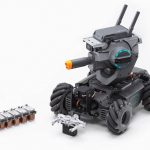 *Some of our stories include affiliate links. If you buy something through one of these links, we may earn an affiliate commission.