The new clock designed by UK based designer Duncon Shutton's digimech clock sure seems interesting innovation. This life size clock, as the name suggests, combines the mechanical and digital aspects in a clock, as in the display digits of the clock. This is an original idea as the minute and the hour digits change just as in the game of tetra. The good thing is that even though the change is constant with each passing second, the final digit only changes after the respective minute has passed. It is fun to watch the way the minutes or hours change and takes a bit of an effort to understand the change of time, but sure signifies the talent the designer has.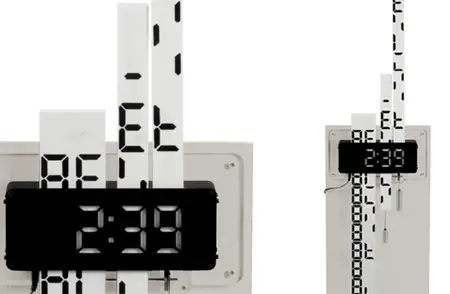 Designer : Duncan Shotton
*Some of our stories include affiliate links. If you buy something through one of these links, we may earn an affiliate commission.